Can I remove the Google Widget from my Webmix?
Unfortunately, you cannot remove the Webmix center box, however, you can swap the Google widget for another search engine, Widget, or newsfeed by going into your account preferences by following this path Home > Settings > Preferences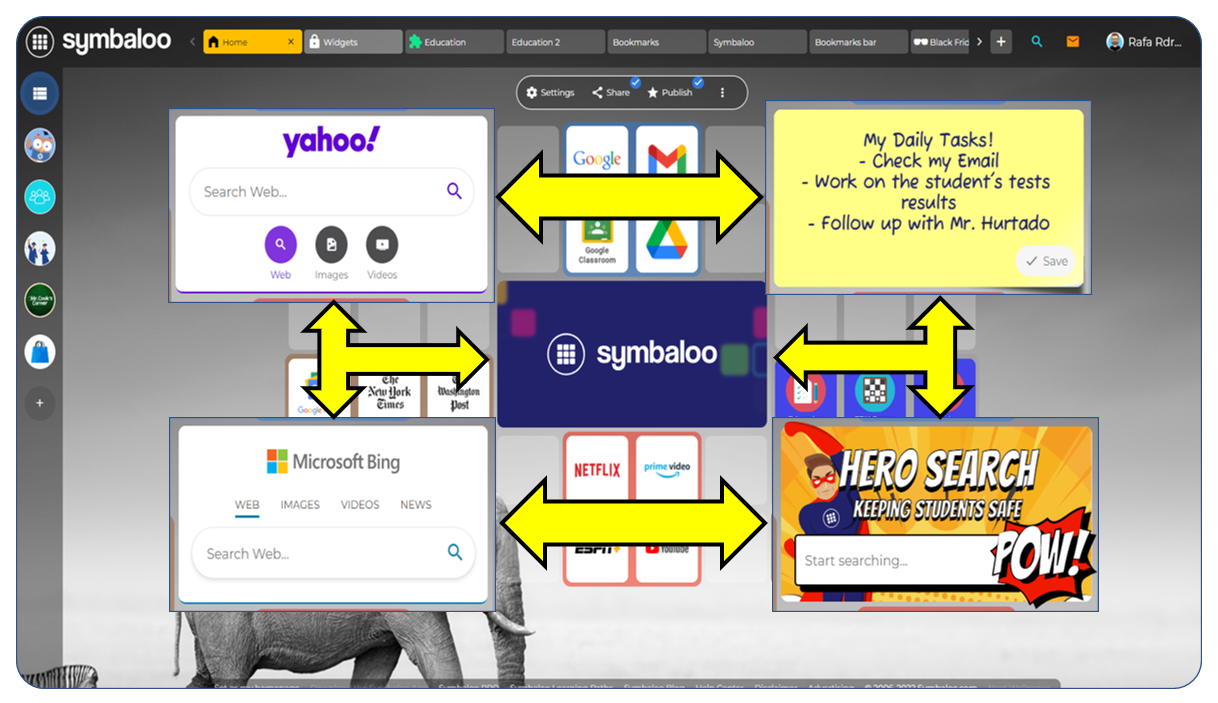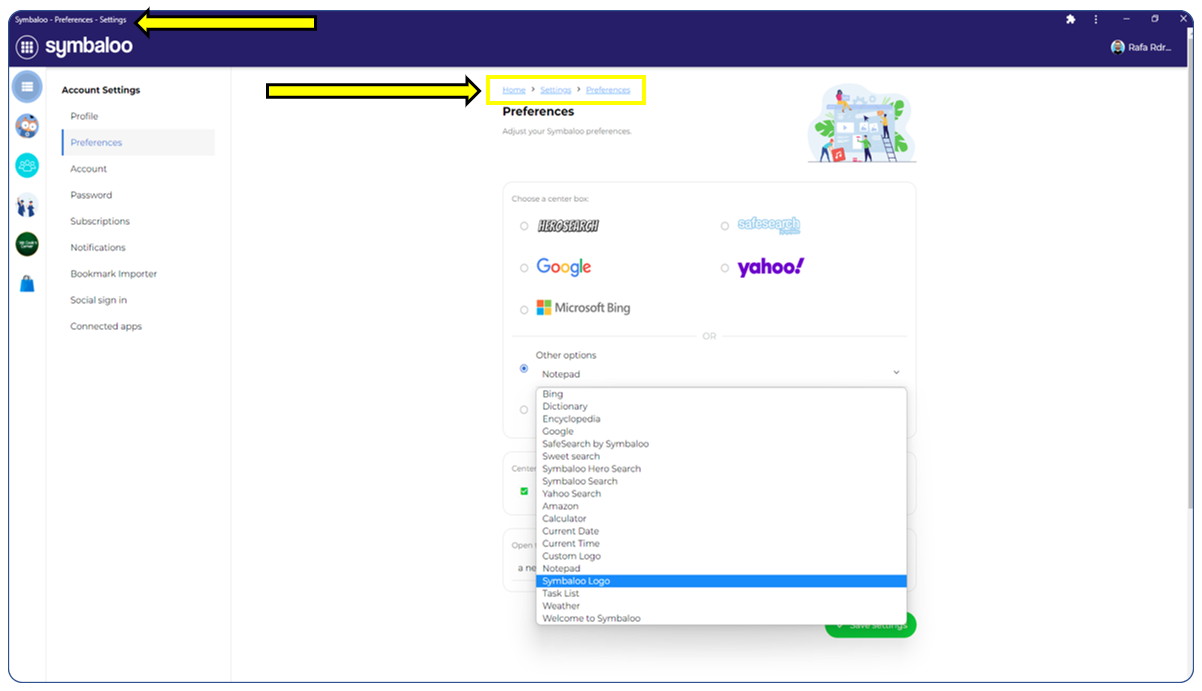 Watch the following video tutorial on how to change your center box:

Related Articles

How to change the center box widget

Can I change the Google Search Box to something else? Yes! We offer a handful of options to update and change your current center widget. What are my center box options? We offer various widgets and search engine options. Some of the search engines ...

Remove Symbaloo from my homepage

Symbaloo is a Website that can be set as a homepage in your browser, meaning you can also remove it easily. If you do not wish to use Symbaloo or simply do not want Symbaloo as your browser's start page, you can change your desired homepage within ...

I deleted my webmix.....

If you clicked the "X" on a Webmix in the tab bar, you can recover it by clicking on the icon to the far left of the tab bar. In the My Webmixes sidebar, you can scroll through all of your Webmixes until you find the one you are missing. By clicking ...

How to remove Webmixes from your Webspace

Begin by choosing your Webspace from the navigation toolbar. The Webmixes in your Webspace will now appear. Please click on the Webmix you would like to remove from your Webspace. In this example, we will remove the Education Webmix. You should now ...

How to Delete A Webmix

If you would like to remove a Webmix from your Symbaloo account, please follow the instructions below: Click on the three dots Click on "Remove" Read the message that also includes this warning "This action can not be reverted! This Webmix will be ...