Can I share one specific Tile?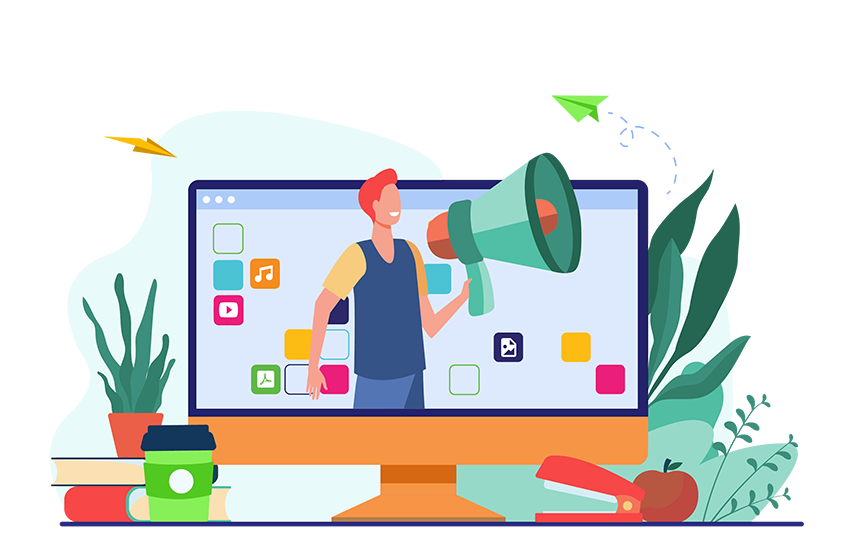 You can do this in many ways. If you wish to share just the link of the Tile, right-click the tile and share it on either Twitter or Facebook. You could also share a specific Tile by placing it on a Webmix and sharing it through our system.

To learn more with the images below; also, you can the video below to learn more about our Tiles: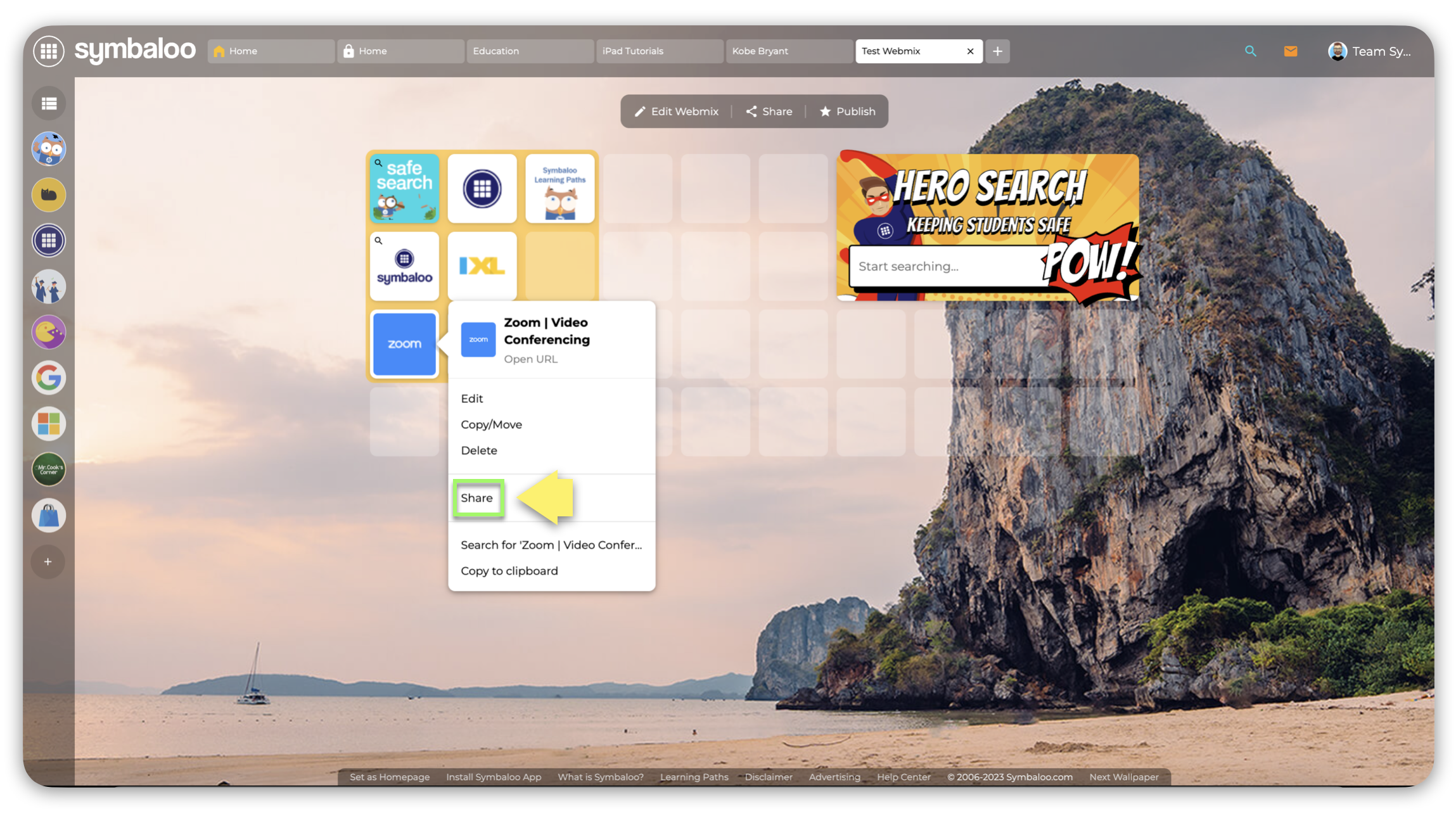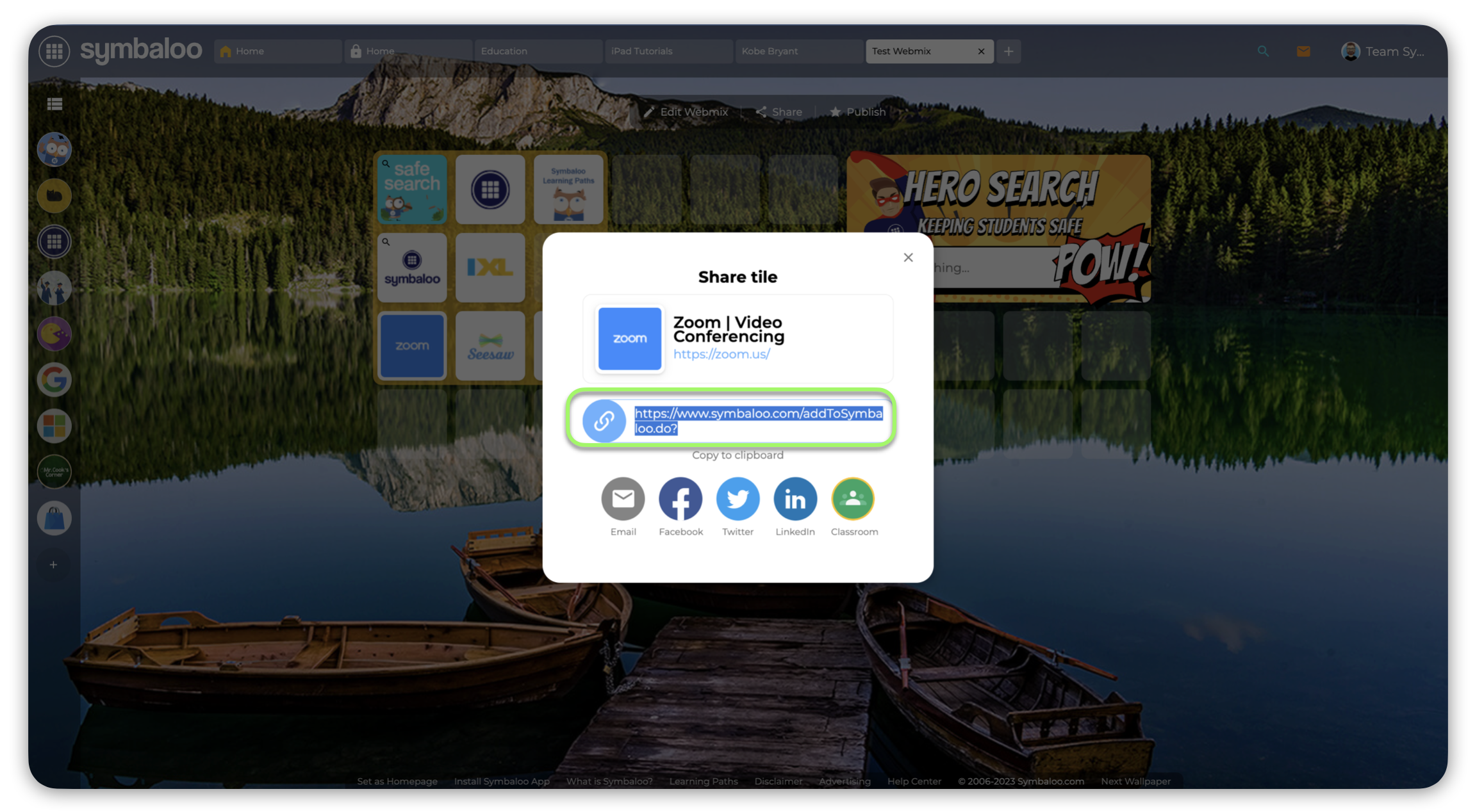 Please feel free to reach out if you need extra help; we would be happy to assist you.

Related Articles

Different ways to share a Webmix

There are various ways one can share a Symbaloo Webmix. Webmix Preview - This method allows users to create and share an individual Webmix link, directing the recipient of the link to a single specific Webmix preview page. These individual preview ...

How to share a Symbaloo Webspace

Custom Webspace URL One of the main features of a Symbaloo Webspace is a custom URL you are able to create upon signing up for or connecting a new Webspace to your personal Symbaloo account. These Webspace URL's are truly powerful and easy to use - ...

Linking a Webmix to a Tile - PRO Webspaces

Linking a Webmix to a Tile If you are having trouble linking Webmixes to a Tile, see the error message "permission denied" in the address bar URL, or have problems with your Tiles linking to different Symbaloo pages with Webmixes that are not yours, ...

What is a Tile?

A Tile is what we call each individual square on a Symbaloo Webmix. Each Tile can be edited and linked to a website's URL, RSS feed, Widget, Webmix, or Embedded content. To learn more about Tiles, please watch the videos below: Please feel free to ...

How to share a Webmix

There are multiple options to sharing a Symbaloo Webmix. 1. Sharing a Webmix preview: Click the share button above the selected Webmix. A prompt will appear with multiple sharing options - such as copying the direct link, an embed code, social ...