Change and update my account password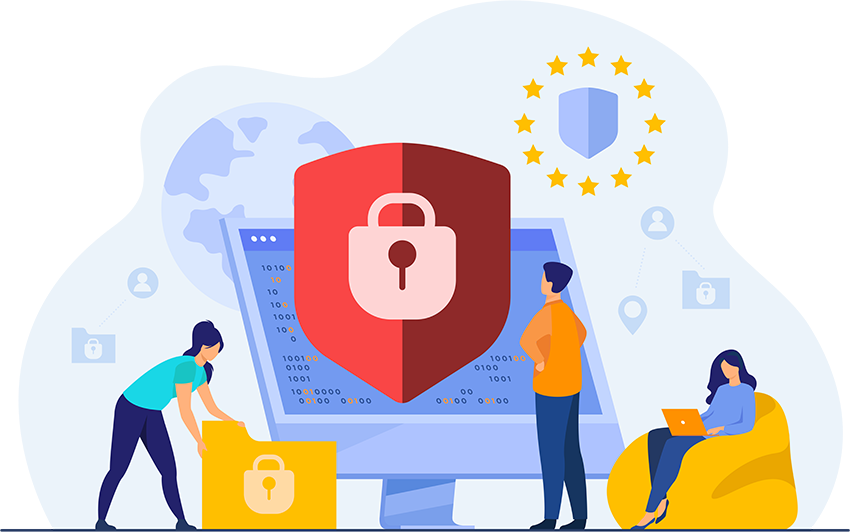 If you're looking to update or change your Symbaloo account password, please follow the steps below:
Step 1: Start by clicking on the user profile icon on the right side of your page; In the drop-down menu, click Preferences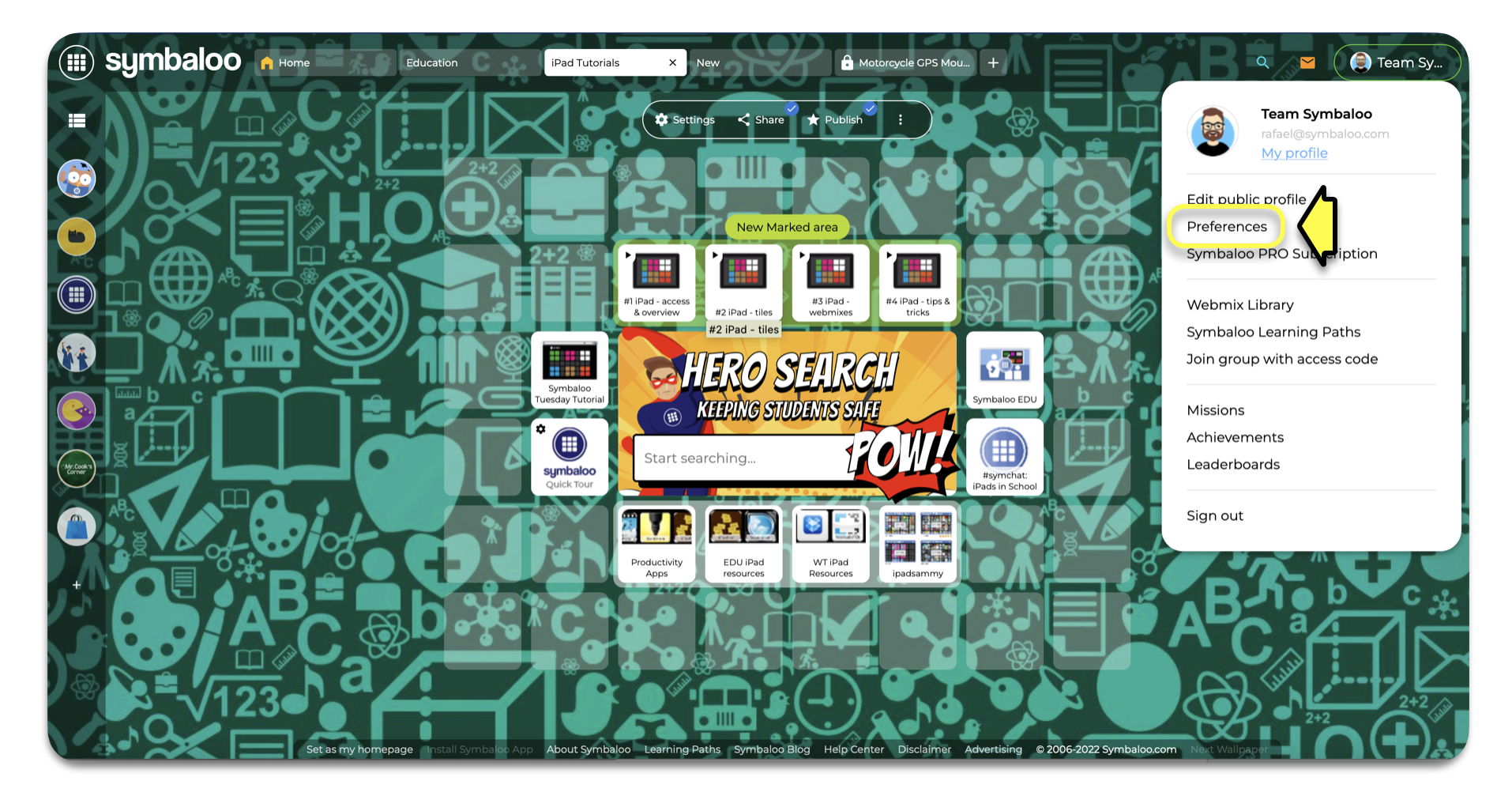 Step 2:
In your account preferences, click on the password tab, you will need to enter your Current and New Password also, a confirmation of the new password.
Don't forget to click the "Save changes" button to apply your new password!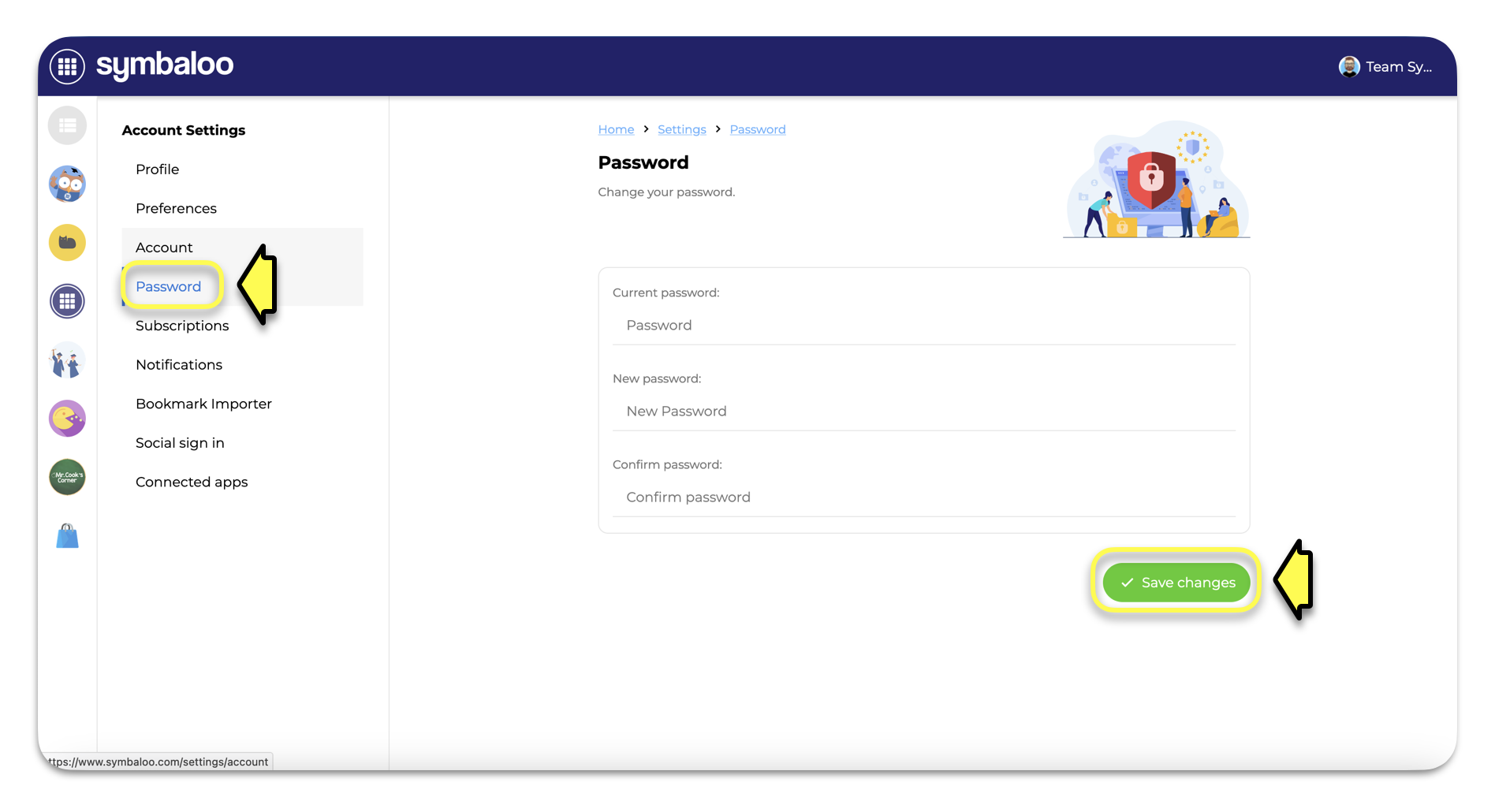 Voila! Your new password should be live.

Related Articles

Forgot your password?

Have you lost your password? It only takes a few easy steps to reset your password and regain access to your account. Please check the information below to learn how to reset your password: First, click on the message that says: "Did you forget your ...

How to change your email address associated with your account

Start by clicking on the Profile icon as shown below, then in the drop-down menu, click on the "Preferences" button. Then, you will select "Account Settings - Account" then, under the email address field, please replace the email with your new email ...

What is the difference between a regular Symbaloo account and a Symbaloo PRO version?

The free Symbaloo platform is targeted for education use. Educators will notice that the Symbaloo gallery is filled with great educational Webmix topics from other teachers worldwide. All Symbaloo Webmixes and Tiles available are appropriate for ...

How to Delete your Symbaloo Account

How to delete your Symbaloo account First, begin by clicking the small user icon on the top right of the page. You will see it in thedropdown menu displayed below. Please click on Preferences. You should now see the Preference page. Then Select ...

How to change your profile photo

You can follow this link https://www.symbaloo.com/settings/profile, or Start by clicking on the profile icon. (Top right-hand corner) Next, in the drop-down menu, click on Preferences. After Clicking "Preferences" as indicated above, select the ...