If you're looking to update or change your Symbaloo account password, please follow the steps below:

Step 1: Start by clicking on the user profile icon on the right side of your page.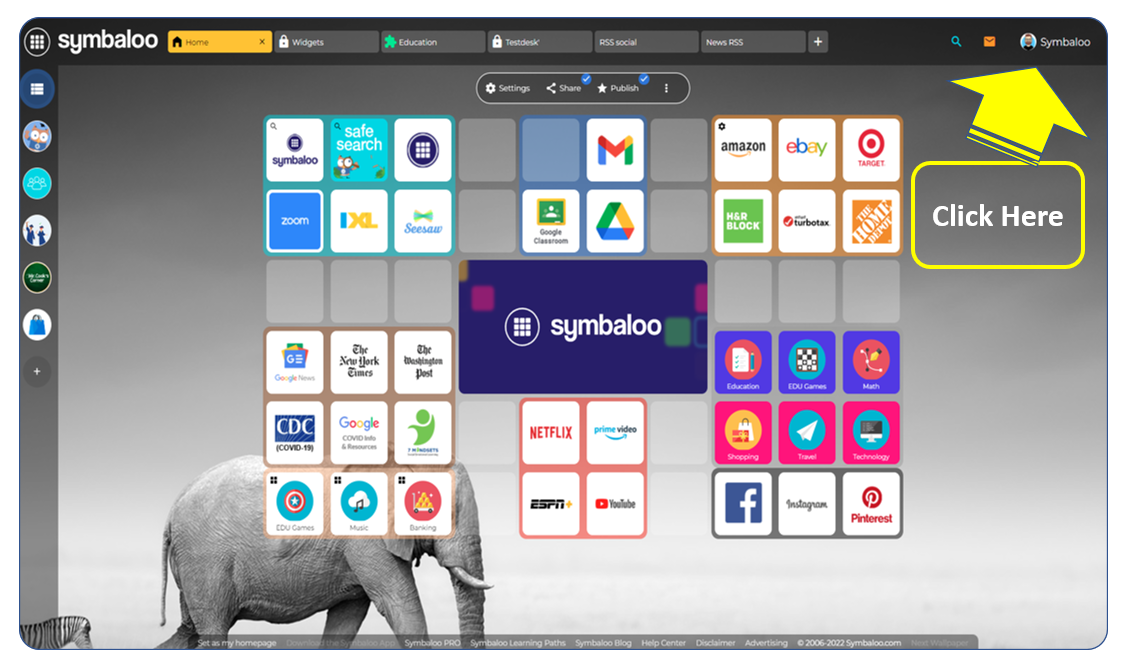 Step 2: In the drop-down menu, click preferences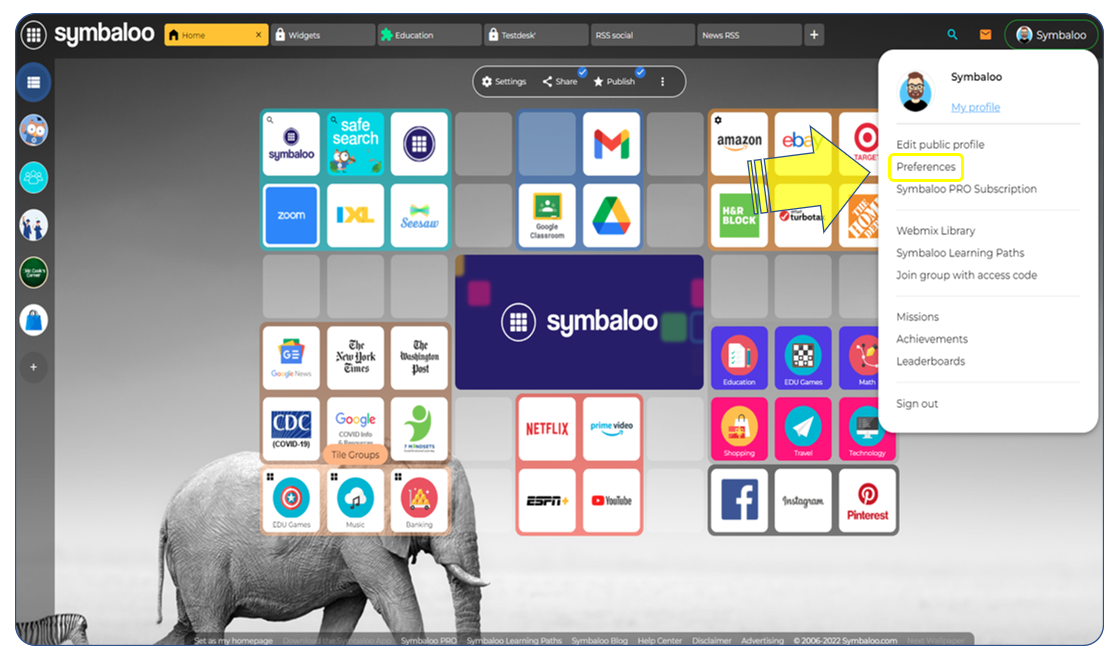 Step 3: In your account preferences, click on the password tab, you will need to enter your Current and New Password also, a confirmation of the new password.

Don't forget to click the "save changes" button to apply your new password!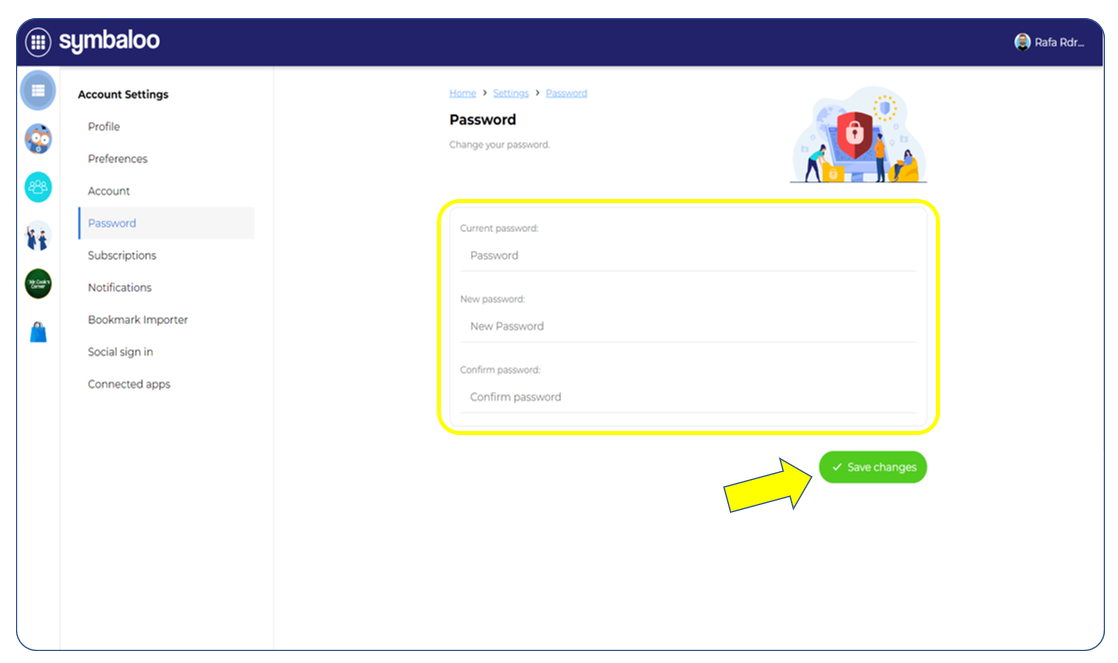 Voila! Your new password should be live.

____________________________________________________________________________________________