Having to log in constantly?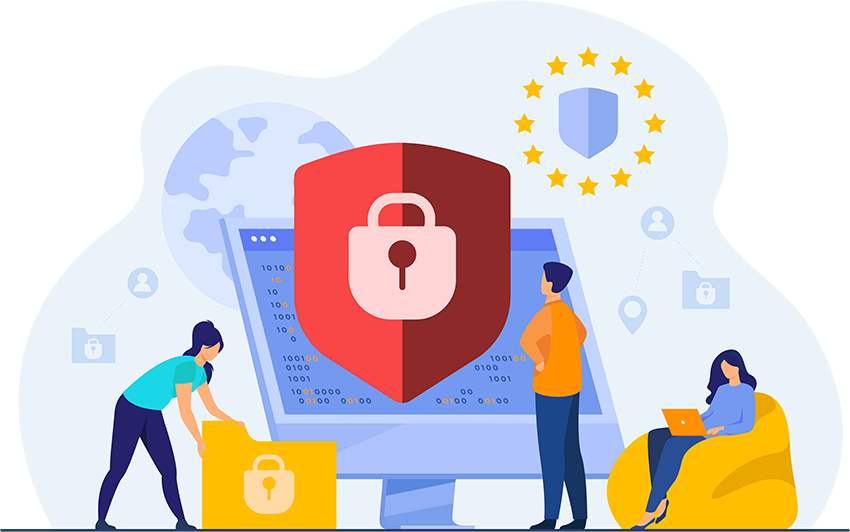 If your computer doesn't remember your password after choosing the save your logins option (
offered by your browser
), there are a few settings you should change. You have a choice in whether or not to save cookies; these are small files containing information about specific websites, like your password. Each browser must be set differently to enable you to log in automatically. Here you can see how to do it for the three most used browsers.
1. Open Microsoft Edge on your Mac or PC, and type or paste "edge://settings/content" (without the quotes) into your address bar.
2. At the top of the "Site permissions" page, click "Cookies and site data."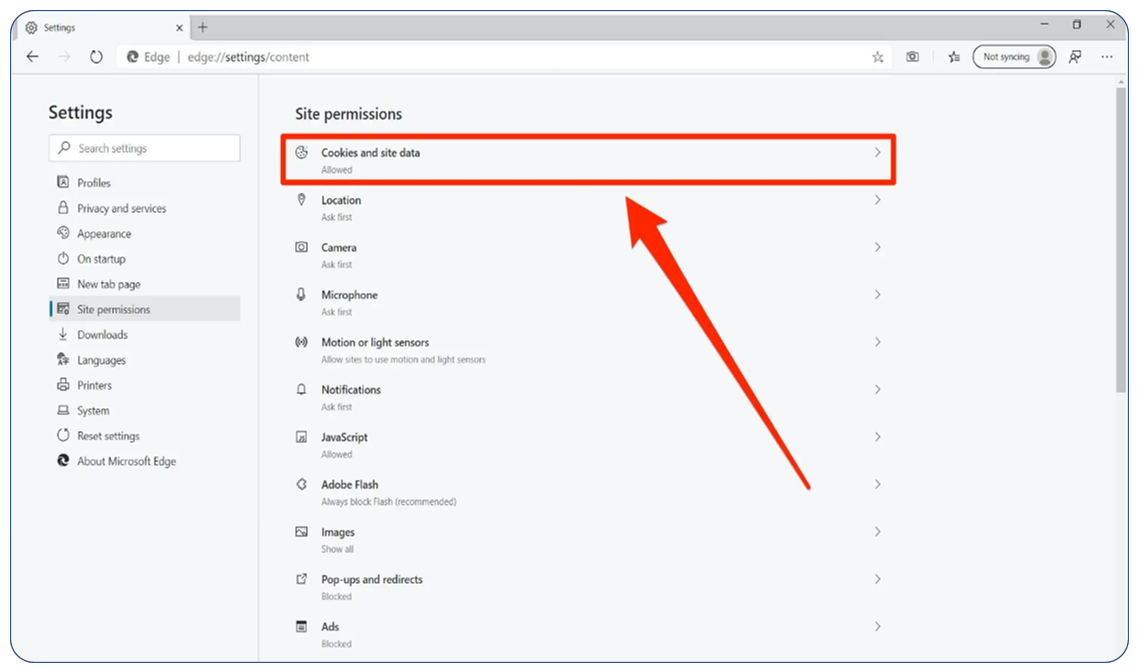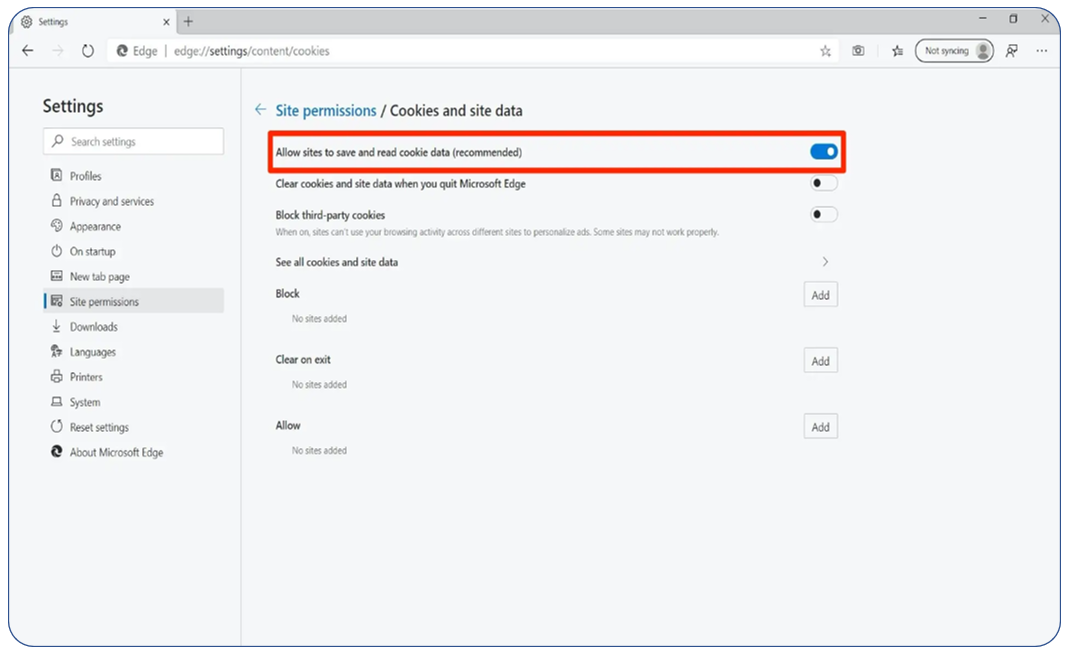 Mozilla Firefox

Firefox can be set not to accept cookies. To turn on cookies
Click the menu button
and select
Settings
.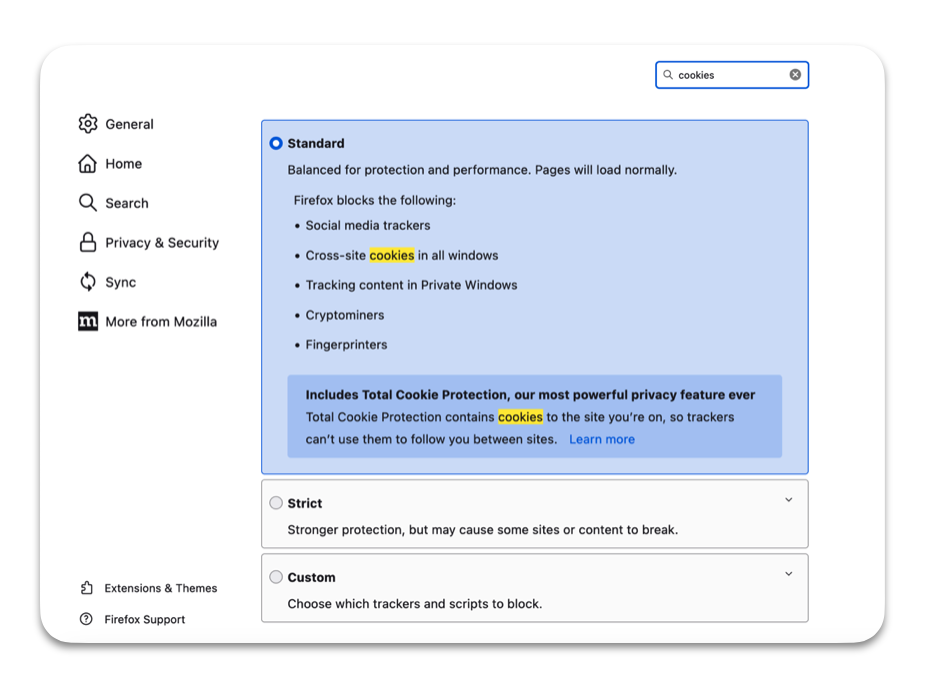 If
is selected, either choose
or switch to
If
is selected, either uncheck
Cookies
(this will allow all cookies) or select the setting only to block Cross-site tracking cookies — including social media cookies
.
Click the 3 dots in the top-right corner of Chrome, then navigate to Settings.
In the left panel, choose Privacy and Security and select Cookies and other site data.
Toggle on Allow all cookies. This will enable the cookies
How to allow cookies on Mac in Safari
1. Open your Safari web browser.
2. On the left side of the toolbar at the very top of your screen, click Safari and select Settings in the drop-down.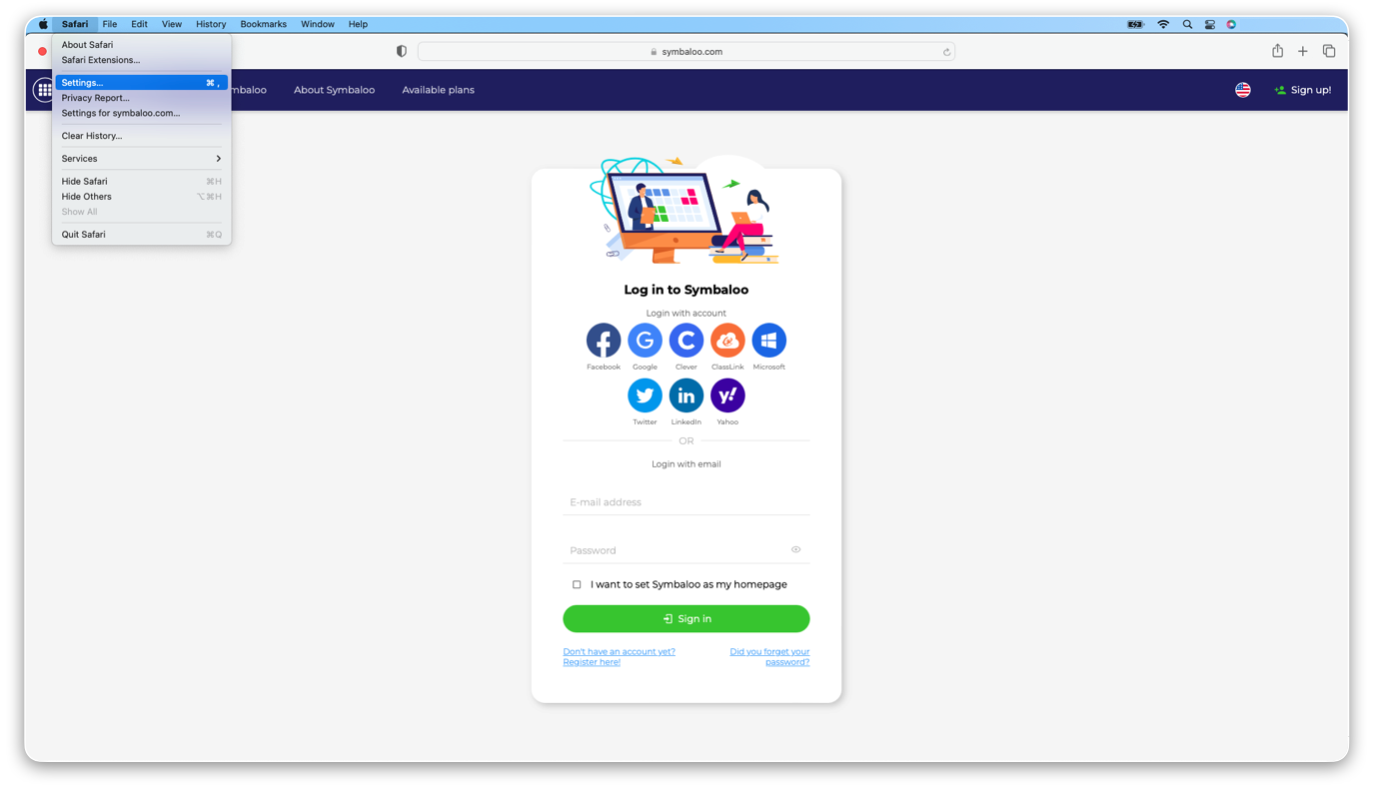 3. In Settings, go to the Privacy tab — the icon that looks like a hand in a circle.
4. Next to Cookies and website data, ensure the box next to Block all cookies is not checked.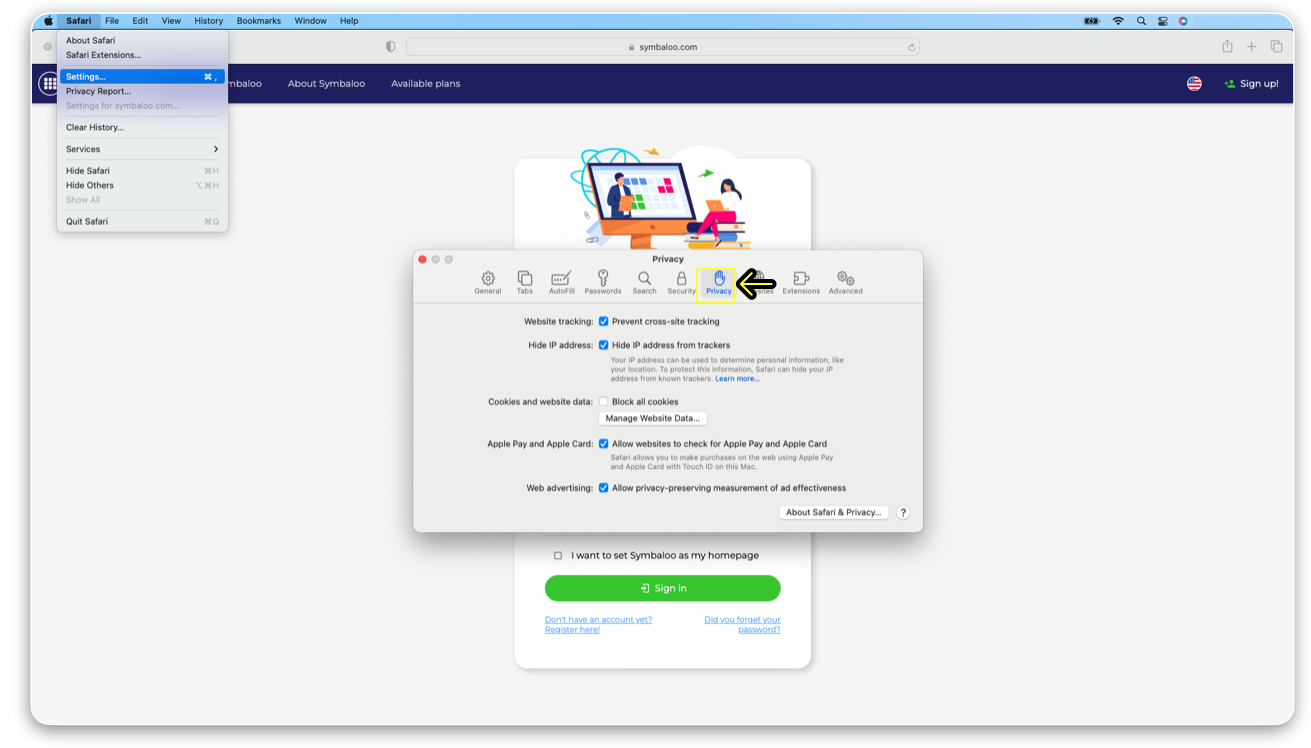 In the "
Privacy
" tab, uncheck the box next to "
Cookies and website data
"
Unchecking Block all cookies will allow any and all cookies to be stored by websites you visit, as well as third-party trackers, which are typically advertisers.
Do you still have issues? Please feel free to reach out if you need extra help; we would be happy to assist you.
Related Articles

Tiles lost or have to log in again & again

Did you lose your Tiles? To ensure that your Tiles are kept safe, you will need a Symbaloo account. Please create an account if you have not done so already. Then your Tiles will never be lost! Do you need to log in to Symbaloo every time?  You ...

Forgot your password?

Have you lost your password? It only takes a few easy steps to reset your password and regain access to your account. Please check the information below to learn how to reset your password: First, go to https://www.symbaloo.com/login and then at the ...

Tiles Won't Work

If your Tiles are not functioning correctly or you are constantly needing to refresh your browser, we recommend you try the steps listed below: - First, test Symbaloo in a different browser or computer (if it works properly on a different computer ...

Automatic Login With Safari

Has Safari managed to log you out of your Symbaloo account? Please follow the steps below to set up automatic login with Safari: In Safari, go to Preferences> Privacy and remove Symbaloo from the list of information from cookies and other site data ...

How to share a Symbaloo Webspace

Custom Webspace URL One of the main features of a Symbaloo Webspace is a custom URL you are able to create upon signing up for or connecting a new Webspace to your personal Symbaloo account. These Webspace URL's are truly powerful and easy to use - ...