How do I add a collaborator on a Webmix? (PRO Users only)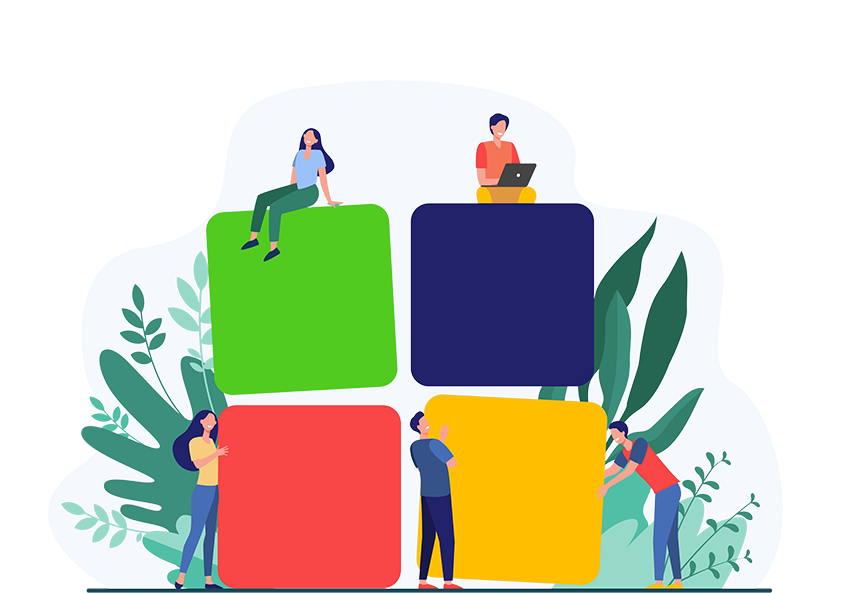 Adding a collaborator on a Webmix is easy to do.
To add a collaborator, click the

Three Dots next to the

Edit Webmix, Share Link and Update Changes buttons

at the top of the page while viewing the Webmix in your Webspace.




Next, click the button to

Invite a Collaborator

.

Enter a name and e-mail address to invite a Collaborator. Edits made by you or your Collaborator(s) are shown in real-time. However, you may still need to 'Publish' your Webmix to make the changes visible in your public Webspace.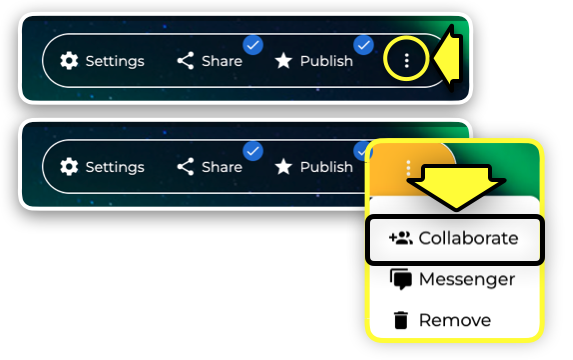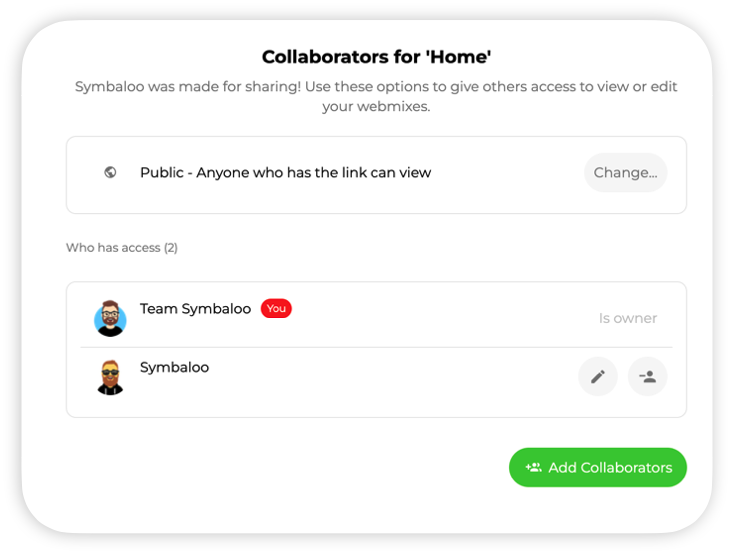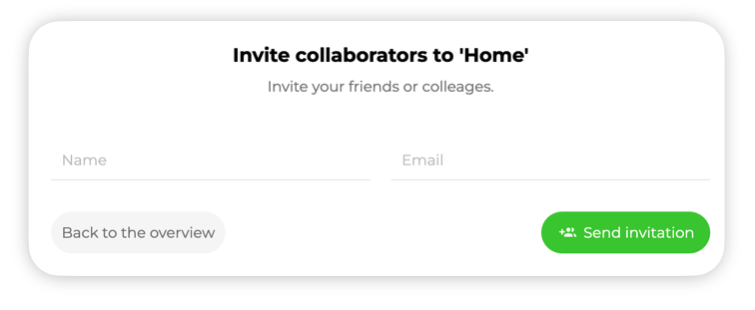 Watch the following video on how to add and collaborate on a Webmix:
Related Articles

How do I lock a Webmix? (PRO Users ONLY)

A Webmix is locked (padlock symbol) when you add a publicly shared Webmix to your Symbaloo and receive the updates from the original creator. By clicking "Stop updates and enable editing" in the Share menu, you can "Unlock" the Webmix and then edit ...

How to Manage PRO Users

In the user section of your PRO account, you can see every person who is signed up for an account under your domain. In there you can check the Webmixes your users created, see if they are verified, and find information about when they've joined. ...

Can I add the link to the Webmix on class website or blog?

You can add the link to your Webmix on your website or blog. Share your Webmix and grab the URL (e.g., http://www.symbaloo.com/mix/tuesdaytutorial) from the Webmix Details.  You can embed your Webmix directly on to your site so that the students can ...