How do I link a tile to another Webmix?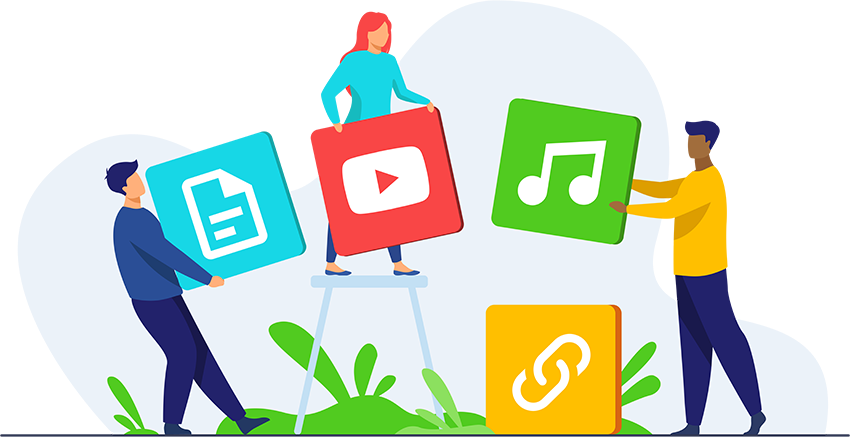 You can link a Tile to another Webmix by first making sure the Webmix you wish to link to is
Shared
or
Published
. From there, place the Webmix's link as the
URL
in the tile creation tool
​
Watch this tutorial for detailed instructions:
Related Articles

Linking a Webmix to a Tile - PRO Webspaces

Linking a Webmix to a Tile If you are having trouble linking Webmixes to a Tile, see the error message "permission denied" in the address bar URL, or have problems with your Tiles linking to different Symbaloo pages with Webmixes that are not yours, ...

Why a document from your computer will not link to a Tile

A Tile on Symbaloo is a bookmark for a link. It takes a URL from a website and saves it to Symbaloo. That way you can access all of your websites from any place where you have an internet connection. There is no way to access your computer's files ...

Can I share one specific Tile?

You can do this in a number of ways. If you wish to share just the link of the Tile, right-click the tile and share it on either Twitter or Facebook. You could also share a specific Tile by placing it on a Webmix and sharing it through our system. To ...

What is a Tile?

A Tile is what we call each individual square on a Symbaloo Webmix. Each Tile can be edited and linked to a website's URL, RSS feed, Widget, Webmix, or Embedded content. To learn more about Tiles, please watch the videos below:

I deleted my Webmix.....

If you clicked the "X" on a Webmix in the tab bar, you can recover it by clicking on the icon to the far left of the tab bar. In the My Webmixes sidebar, you can scroll through all of your Webmixes until you find the one you are missing. By clicking ...