How does Child-Safe Mode work? (PRO)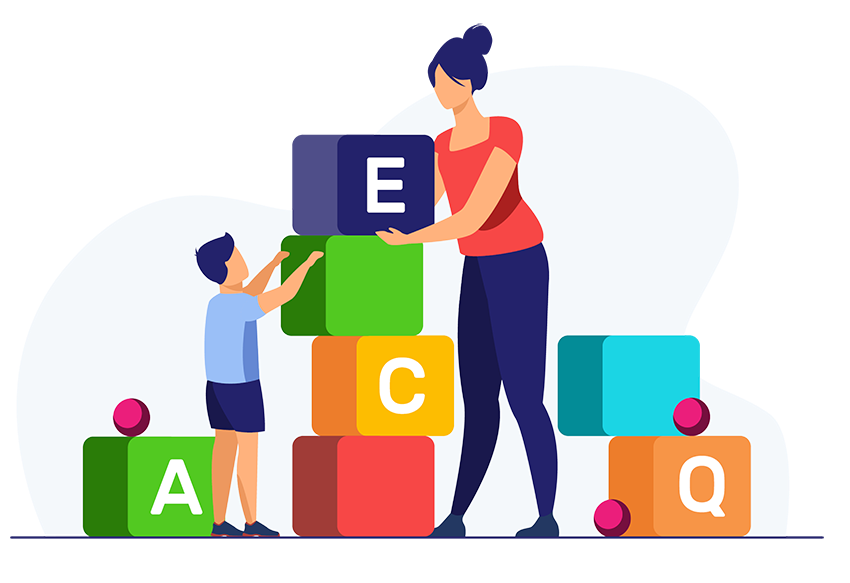 Child-Safe Mode is an available setting in the Symbaloo PRO Webspace Dashboard. It disables certain functionalities but ensures full compliance with the United States Children's Online Privacy Protection Act (COPPA), which protects the online privacy of children under 13.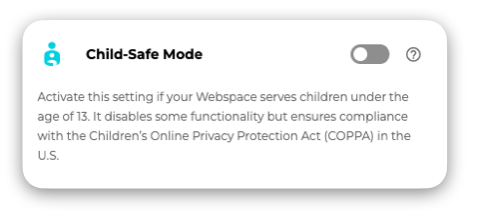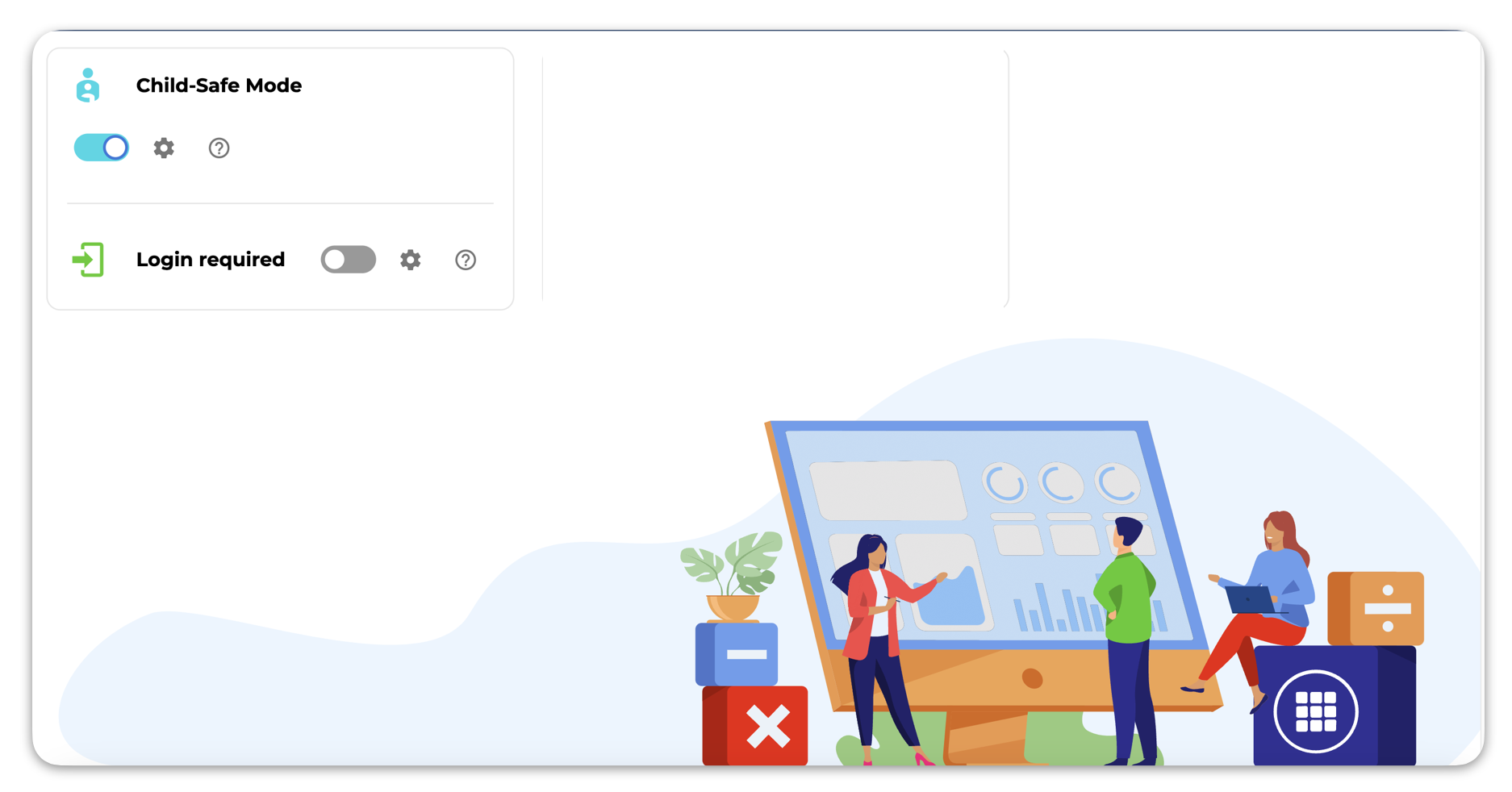 DISABLED Features

Sign Up
button on Webspace
Webspaces Sidebar
on Webspace
Behavioral Advertising*
on PRO FREE Webspaces
You can turn it on through your Webspace's Dashboard
At the bottom, you will find the Child Safe mode Option
* Behavioral advertising uses browsing history and cookies to serve personalized ads to users. Child-Safe Mode replaces behavioral advertising with contextual advertising, which does not use personal information to serve ads.

With Child-Safe Mode enabled, the Webspace administrators will not be able to use features like
Groups
or
Collaboration
on Webmixes effectively. However, it does ensure that no personal information is collected from Webspace visitors.
| | |
| --- | --- |
| Child-Safe Mode - ON | Child-Safe Mode - OFF |
| Child-Safe Mode ON | Child-Safe Mode OFF |
Please feel free to reach out if you need extra help; we would be happy to assist you.

Related Articles

Differentiating Webspaces: My Symbaloo vs. my PRO Webspace

Finding "My Symbaloo" On the left side of the page, click on the notebook icon (depicted below) to access your Webmix menu: Upon opening your Webmix menu, you will see all the Webmixes in your "My Symbaloo." Clicking on any of these will direct you ...

What are the differences between the Symbaloo PRO subscriptions?

For a more detailed and visual overview, please check our available plans. Please feel free to reach out if you need extra help; we would be happy to assist you. Email us at feedbackus@symbaloo.com, or feel free to submit a ticket.

Linking a Webmix to a Tile - PRO Webspaces

Linking a Webmix to a Tile If you are having trouble linking Webmixes to a Tile, see the error message "permission denied" in the address bar URL, or have problems with your Tiles linking to different Symbaloo pages with Webmixes that are not yours, ...

How to share a Symbaloo Webspace

Custom Webspace URL One of the main features of a Symbaloo Webspace is a custom URL you are able to create upon signing up for or connecting a new Webspace to your personal Symbaloo account. These Webspace URL's are truly powerful and easy to use - ...

Symbaloo vs. Symbaloo Webspaces

Symbaloo offers two separate experiences, all within the same account. You can start with a standard Symbaloo account, or a Symbaloo account with a connected Webspace. Both products are free to use (with advertisements), or you can subscribe to ...