How does Child-Safe Mode work? (PRO)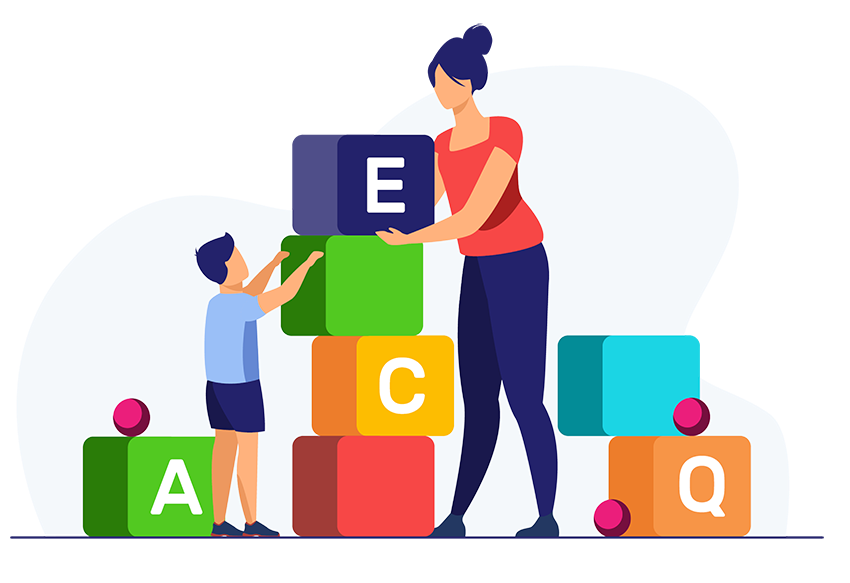 Child-Safe Mode is an available setting in the Symbaloo PRO Webspace Dashboard. It disables certain functionalities but ensures full compliance with the United States' Children's Online Privacy Protection Act (COPPA), which protects the online privacy of children under 13.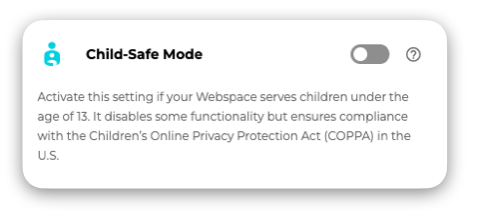 DISABLED Features

Sign Up button on Webspace
Login button on Webspace
Webspaces Sidebar on Webspace

Behavioral Advertising* on PRO FREE Webspaces
* Behavioral advertising uses browsing history and cookies to serve personalized ads to users. Child-Safe Mode replaces behavioral advertising with contextual advertising, which does not use personal information to serve ads.

With Child-Safe Mode enabled, Webspace administrators will not be able to use features like Groups or Collaboration on Webmixes effectively. However, it does ensure that no personal information is collected from Webspace visitors.
| | |
| --- | --- |
| Child-Safe Mode - ON | Child-Safe Mode - OFF |
| Child-Safe Mode ON | Child-Safe Mode OFF |