How to change the default Webmix
Begin by clicking the small person icon near the top right of your screen. This will open a list of more options.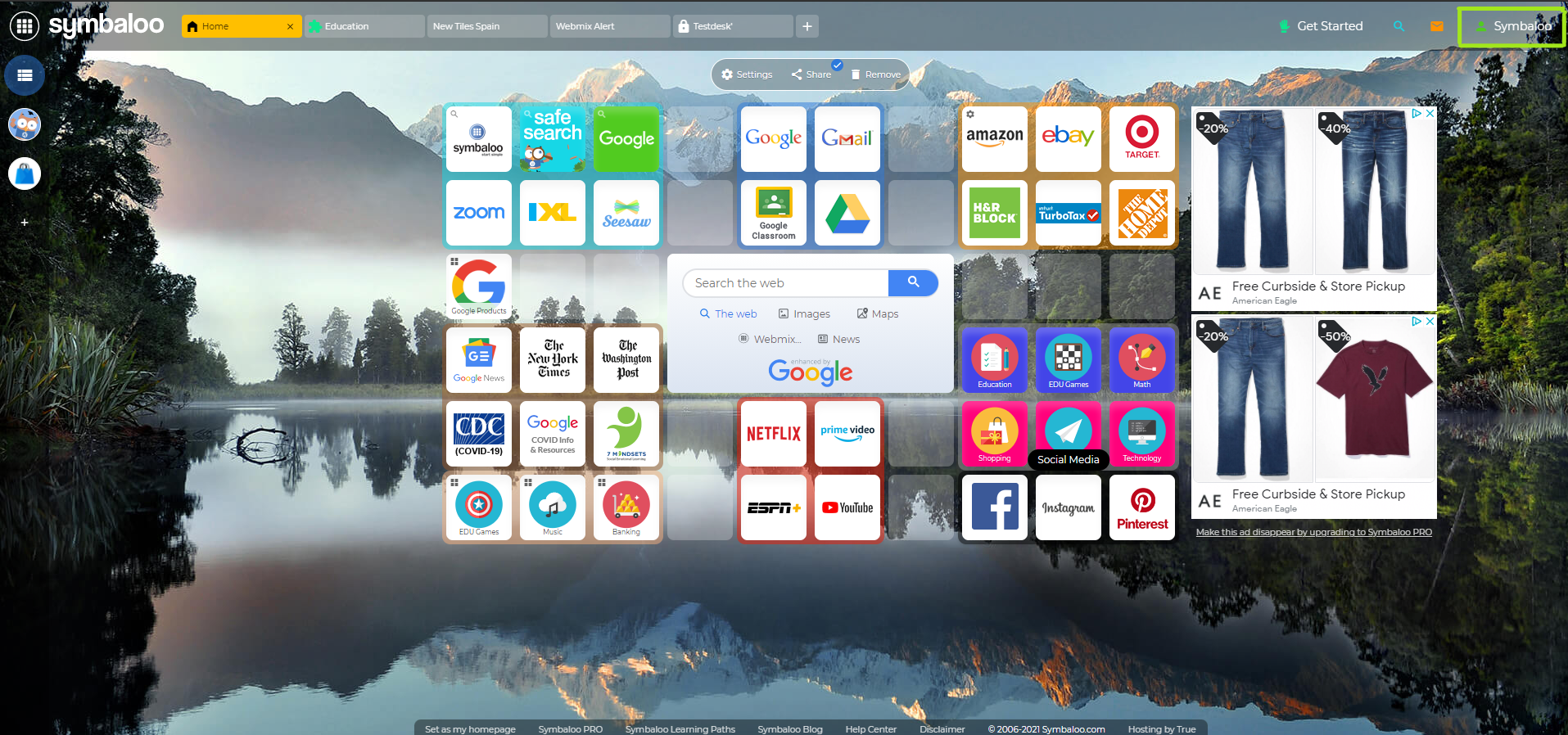 Next, click the "Preferences" button.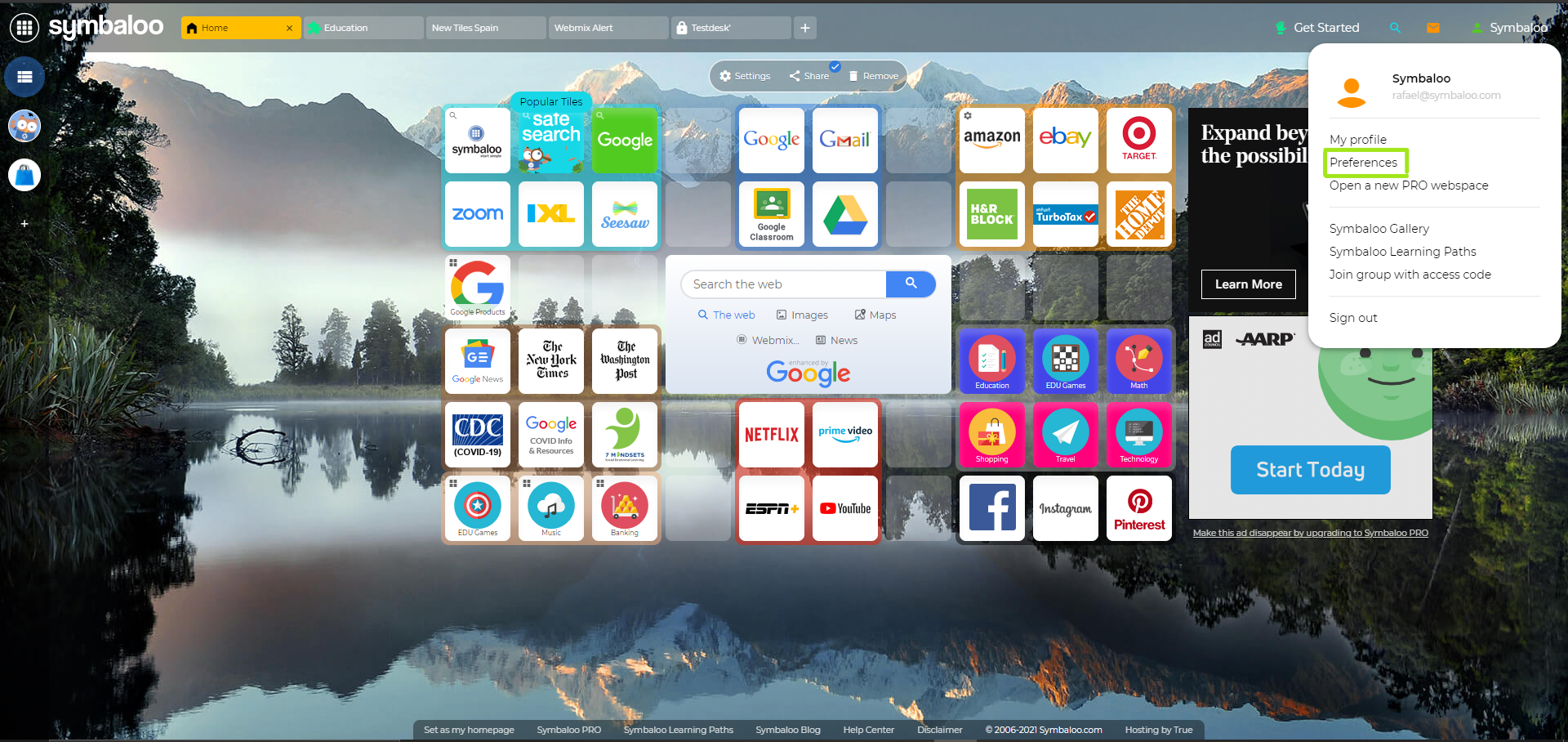 Next, on the left side, click the Preferences button again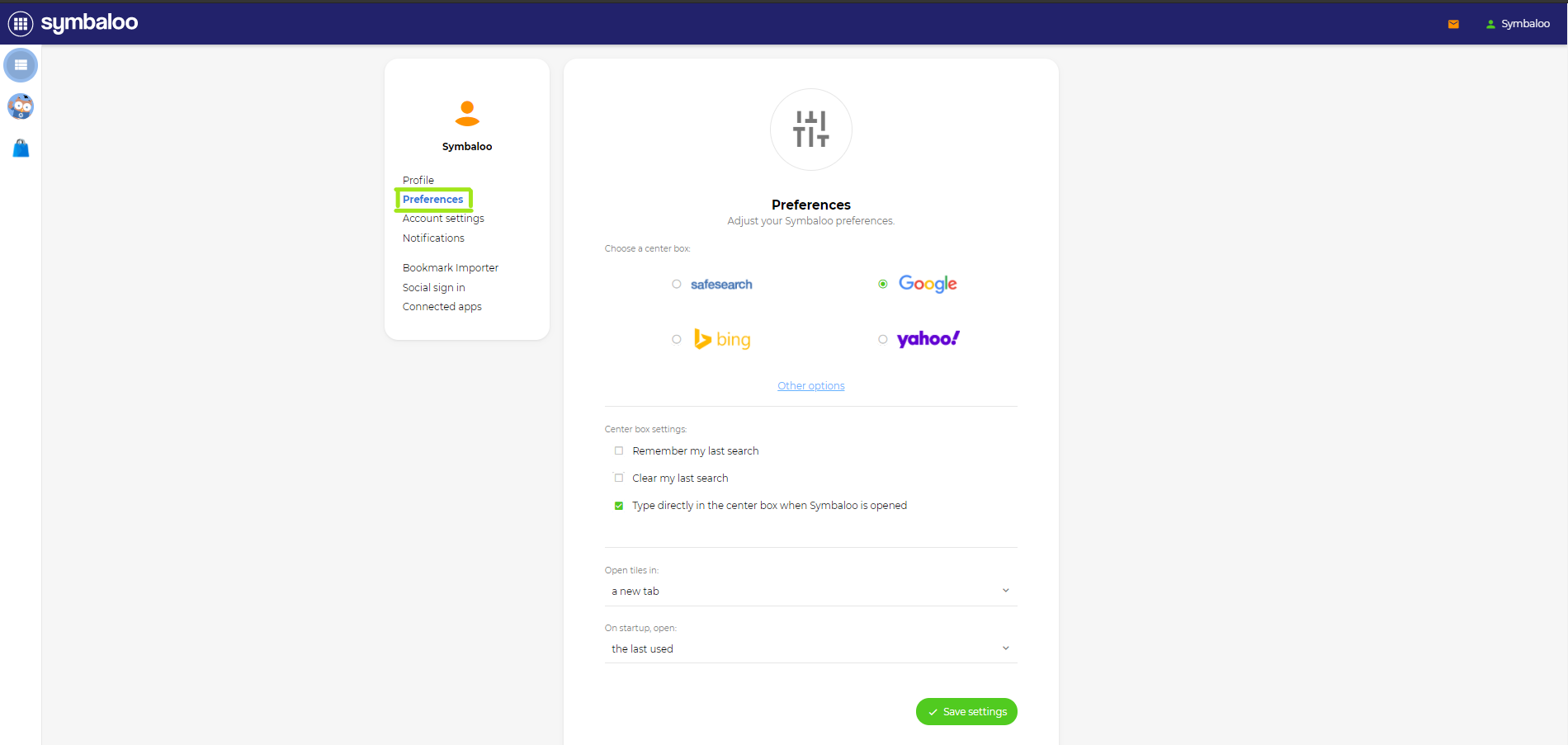 You will now see the preferences page. Scroll down until you see "On startup open" followed by a dropdown menu underneath. Clicking the dropdown menu will show you all the Webmixes in your account. Please choose the Webmix you would like to see when you initially log into Symbaloo.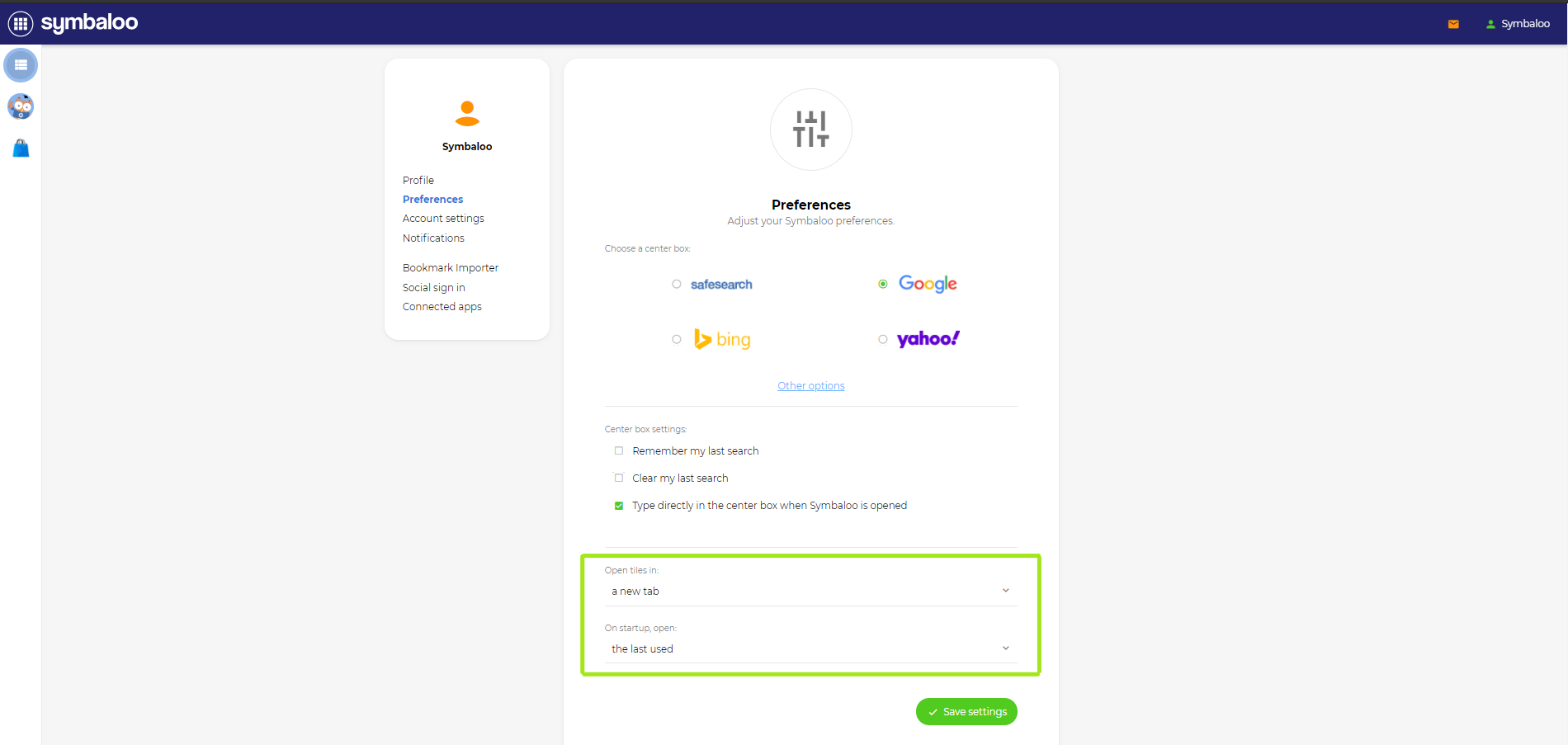 Finally, click the "
Save settings
" button. That's it!
Related Articles

Change and update my account password

If you're looking to update or change your Symbaloo account password, please follow the steps below: Step 1: Start by clicking on the user profile icon on the right side of your page. Step 2: In the drop down menu, click preferences Step 3: In your ...

Resize an embedded webmix

If you are looking to change the size of your webmix (bigger or smaller) on your blog or website, all you have to do is change the numbers in your embed code. For example, your embed code will look similar to: <iframe frameborder="0" ...

How to update your webmix

If you are having issues with your webmixes not updating, not appearing correctly, or appearing different for different people, you must re-publish your webmix. Step 1: To re-publish your webmix, click on the webmix you would like to re-publish. ...

How to unlock a webmix

If you see a small padlock icon next your webmix, it is locked and must be unlocked to gain editing rights. To unlock the webmix, click the "following" button near the top of the page You will then see the share side-menu appear. Please click on ...

Can I modify the size of my webmix?

You can! First click the Options button. Then, turn on the switch for Change webmix size and use the arrows that appear at the bottom, right, and left of the webmix to add/remove rows and columns from your webmix. To learn more about editing your ...