How to change your email address associated with your account
Start by clicking on the Profile icon as shown below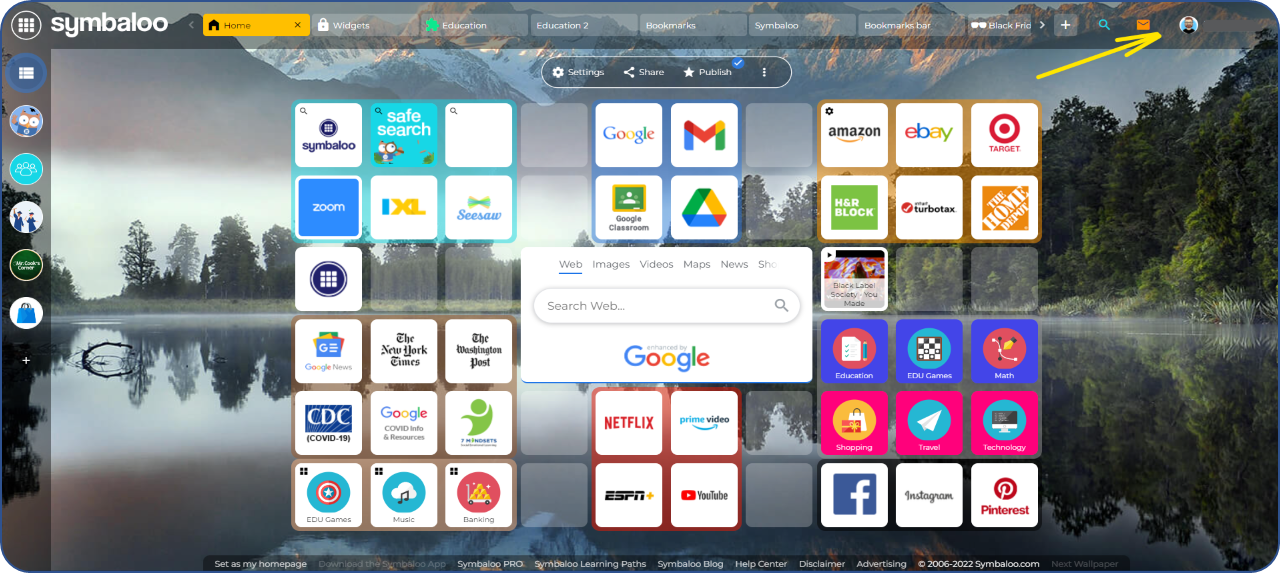 Next, in the drop-down menu, click on the "
Preferences
" button.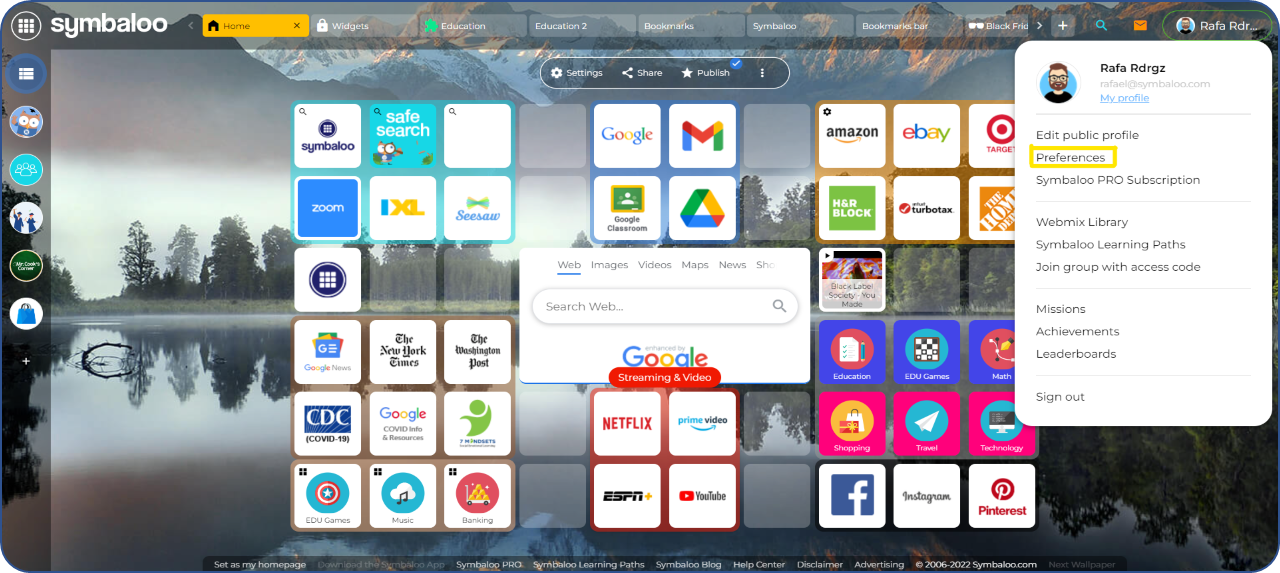 Then, you will select "Account Settings - Account" then, under the email address field, please replace the email with your new email address.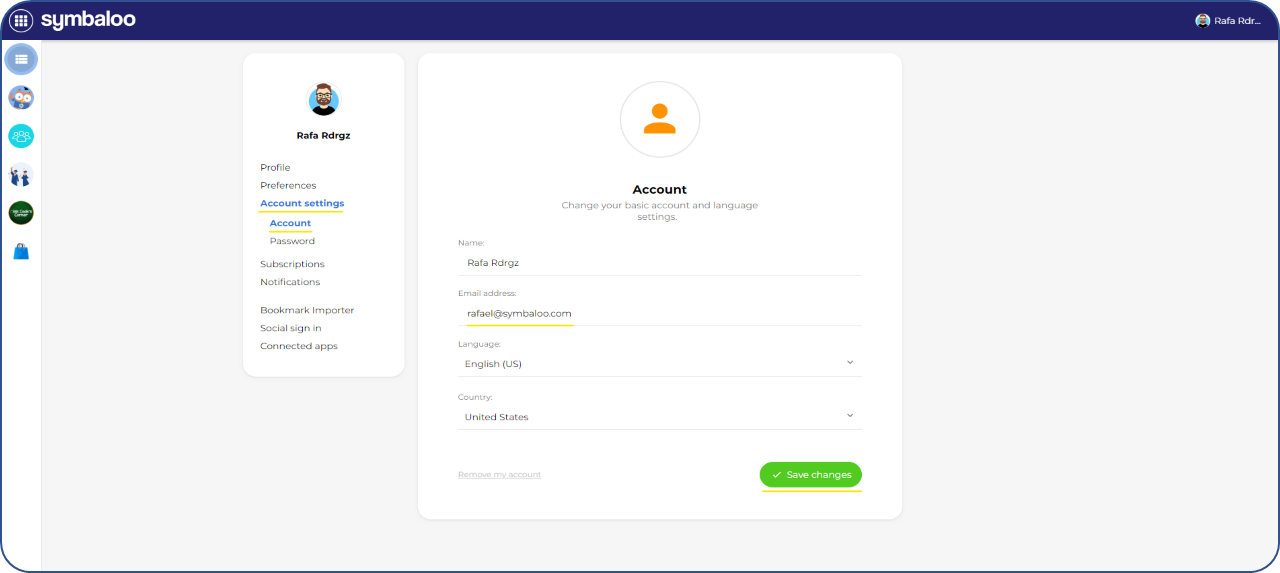 Finally, input your password and click the green "Save changes".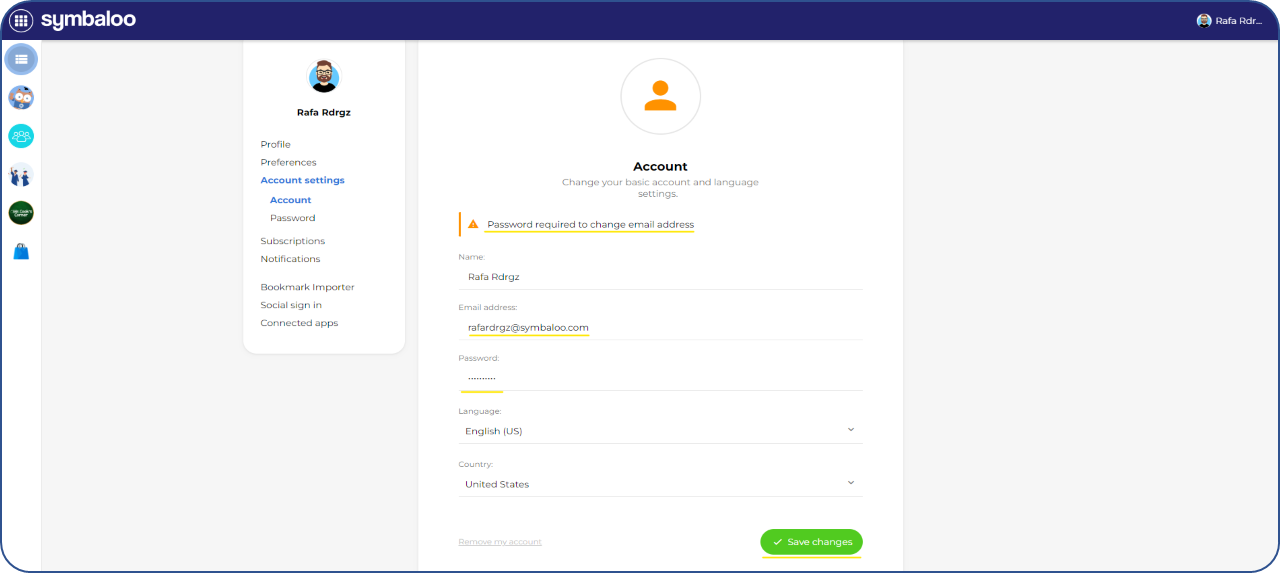 That's it! You have now changed the email address on your Symbaloo account.

Related Articles

Change and update my account password

If you're looking to update or change your Symbaloo account password, please follow the steps below: Step 1: Start by clicking on the user profile icon on the right side of your page. Step 2: In the drop-down menu, click preferences Step 3: In your ...

I haven´t received a verification email

There are times when a verification email doesn't make it into your inbox. If you do not see your verification email within a few minutes, please try the following: 1. There may have been a typo when entering your email. If you think this is the ...

What is the difference between a regular Symbaloo account and a Symbaloo PRO version?

The free Symbaloo platform is targeted for education use. Educators will notice that the Symbaloo gallery is filled with great educational Webmix topics from other teachers worldwide. All Symbaloo Webmixes and Tiles available are appropriate for ...

Unable to register for Symbaloo

If you are unable to create a Symbaloo account, there may be several reasons why. Please try the following below: - Try using a different email address. - Make sure your passwords are identical. - Make sure to agree and check the Symbaloo terms ...

How to Pay for my PRO Account

I just created a PRO account; now what? When you create a PRO account, you have a 30-day free trial period before you are sent a payment request. If you'd like to pay immediately, please email accounting@symbaloo.com letting us know that you would ...