How to change your email address associated with your account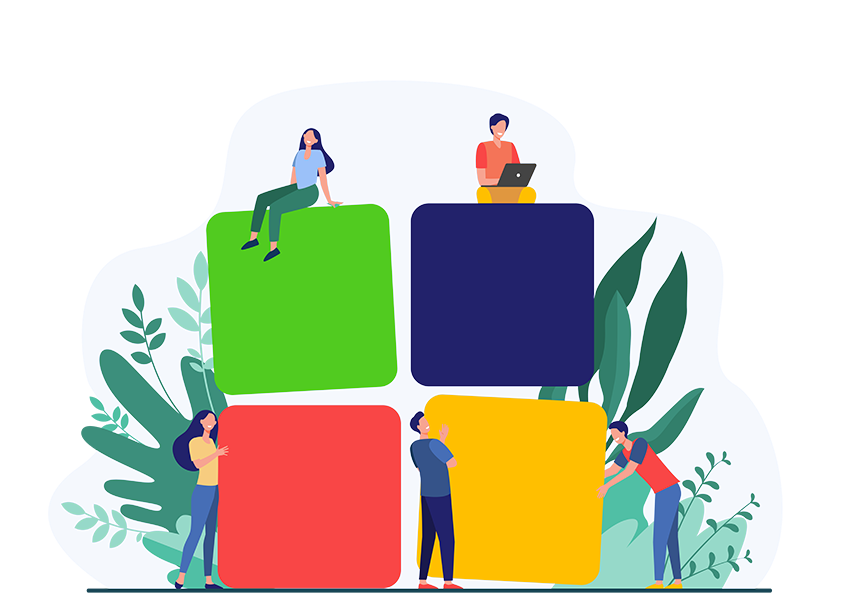 Start by clicking on the
Profile icon
as shown below, then
in the drop-down menu, click on the "
Preferences
" button.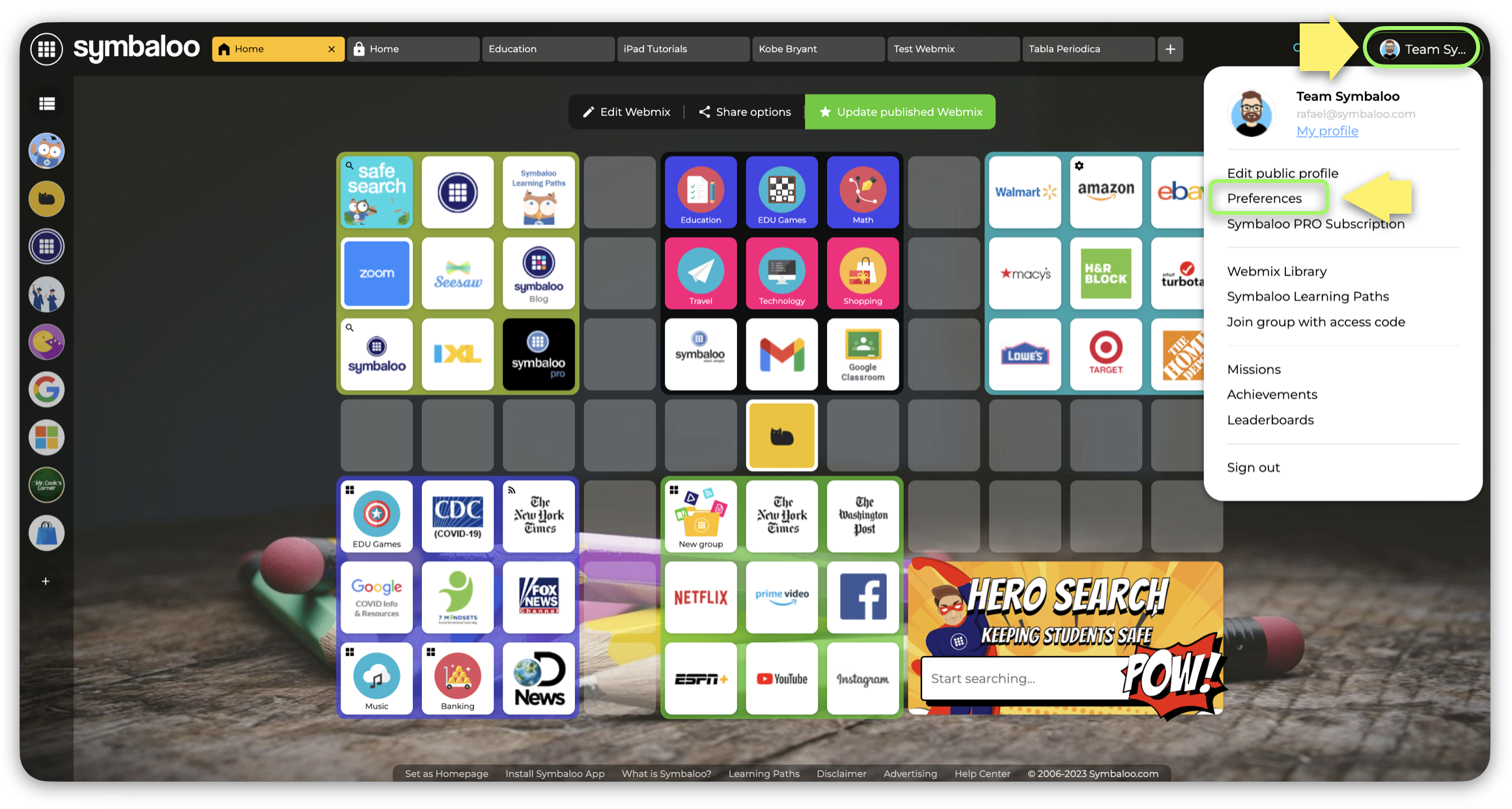 Then, you will select "
Account Settings - Account
" then under the email address field; please replace the email with your new email address.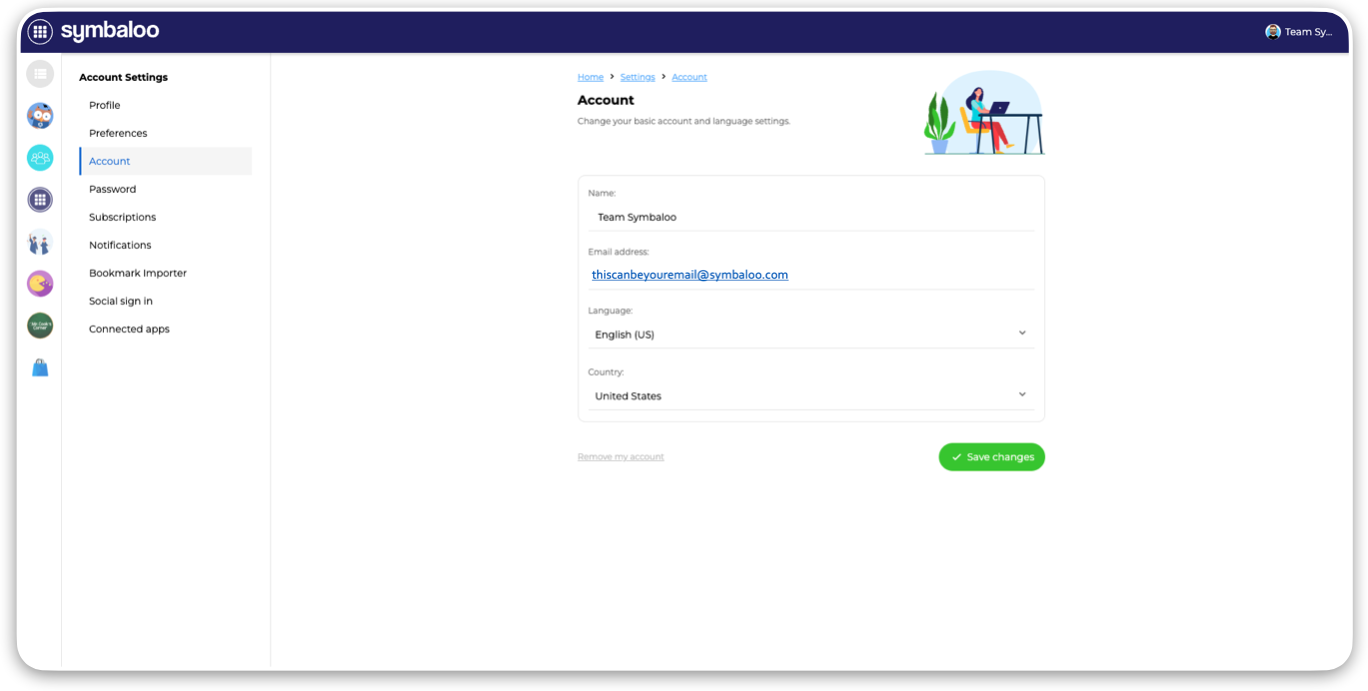 Finally,
input your password
and click the green "
Save changes,
" and that would be it!
You have now changed the email address on your Symbaloo account.
**
Important:
In case you were using a
third-party app to access your Symbaloo account, y
our password will be the same one that you use for such an app; for example
, you will be using the same password that you use to access your Gmail inbox (Only you know it).
Below you will see the apps we have available to access your Symbaloo.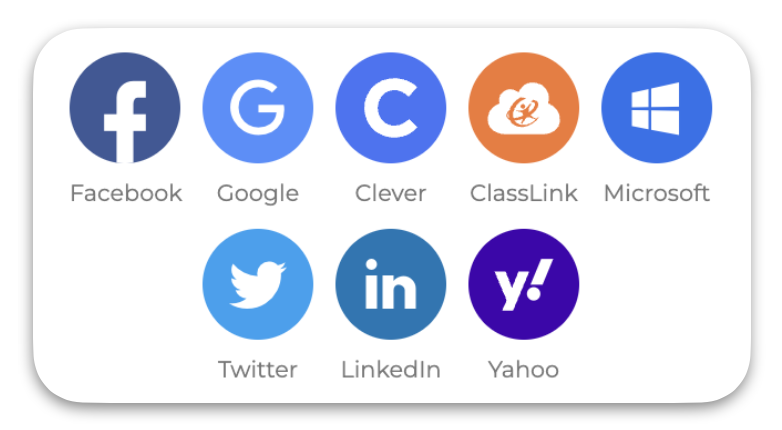 If you don't know your password, or you are sure that you know your password, but it is not working; please email us at
feedbackus@symbaloo.com
or feel free to
submit a ticket
;
Related Articles

Change and update my account password

If you're looking to update or change your Symbaloo account password, please follow the steps below: Step 1: Start by clicking on the user profile icon on the right side of your page; In the drop-down menu, click Preferences. Step 2: In your account ...

Delete my Symbaloo account

If you wish to delete your Symbaloo account, please know that this action is permanent and CAN NOT be undone. Home > Settings > Account To remove your account, please follow the steps below: 1. "Sign in" to your Symbaloo account 2. Click your "User ...

How to Change the Icon/Image for a Tile

If you would like to change the icon/image associated with your Tiles, begin by right-clicking on the tile you would like to edit. In the dropdown menu, select the "Edit" option (indicated in the image below) to access the tile editor. Scroll down in ...

I haven´t received a verification email

There are times when a verification email doesn't make it into your inbox. If you do not see your verification email within a few minutes, please try the following: 1. There may have been a typo when entering your email. If you think this is the ...

Symbaloo vs. Symbaloo Webspaces

Symbaloo offers two separate experiences, all within the same account. You can start with a standard Symbaloo account, or a Symbaloo account with a connected Webspace. Both products are free to use (with advertisements), or you can subscribe to ...