How to change your profile photo
Start by clicking on the profile icon. (Top right-hand corner)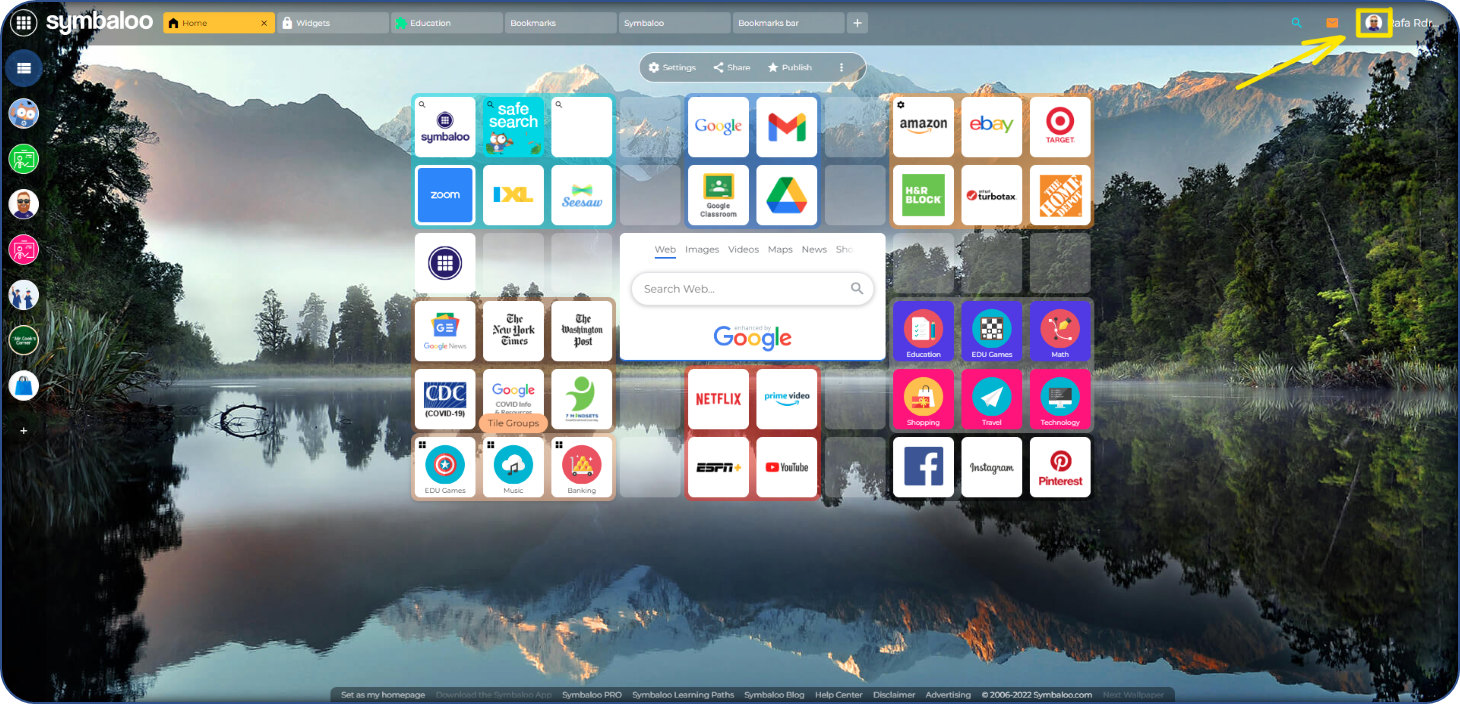 Next, in the drop-down menu, click on My Profile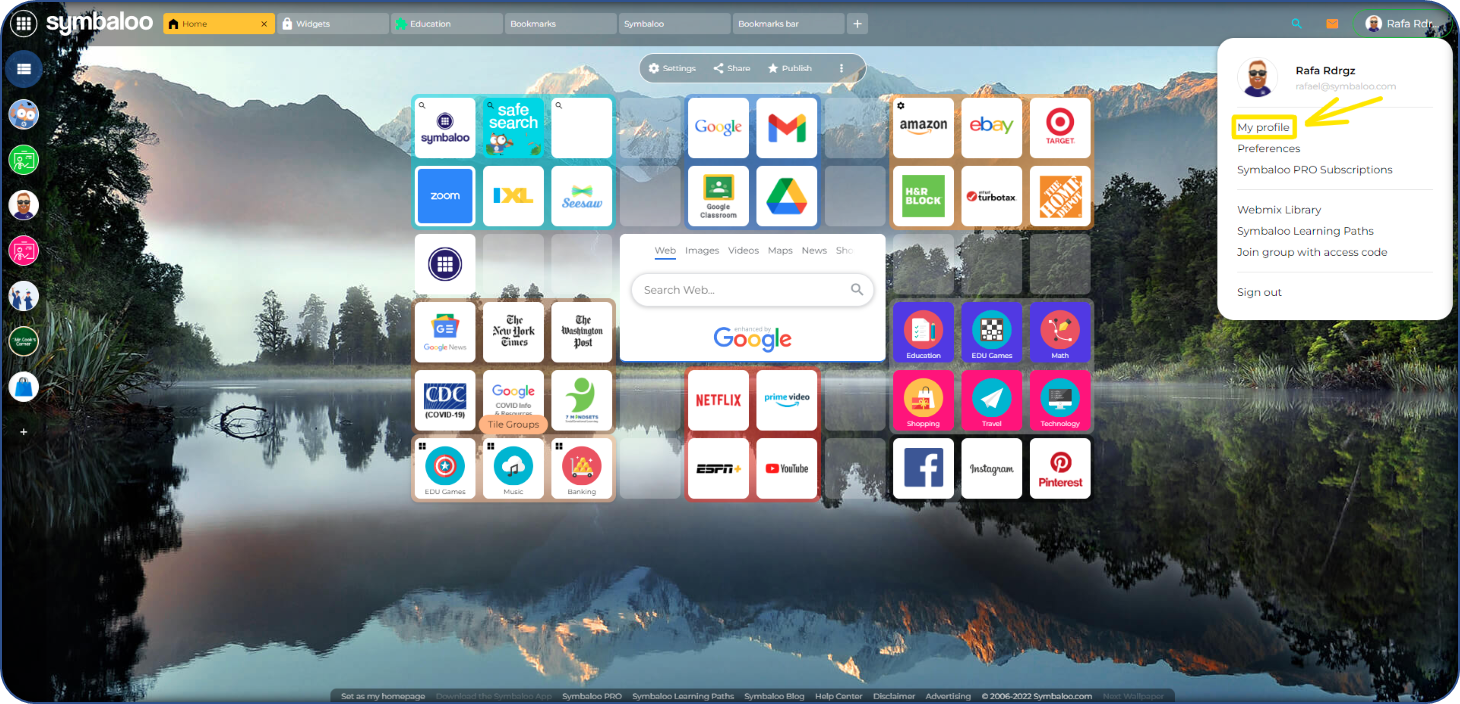 You should now see the Profile page. Click on the Edit Profile button.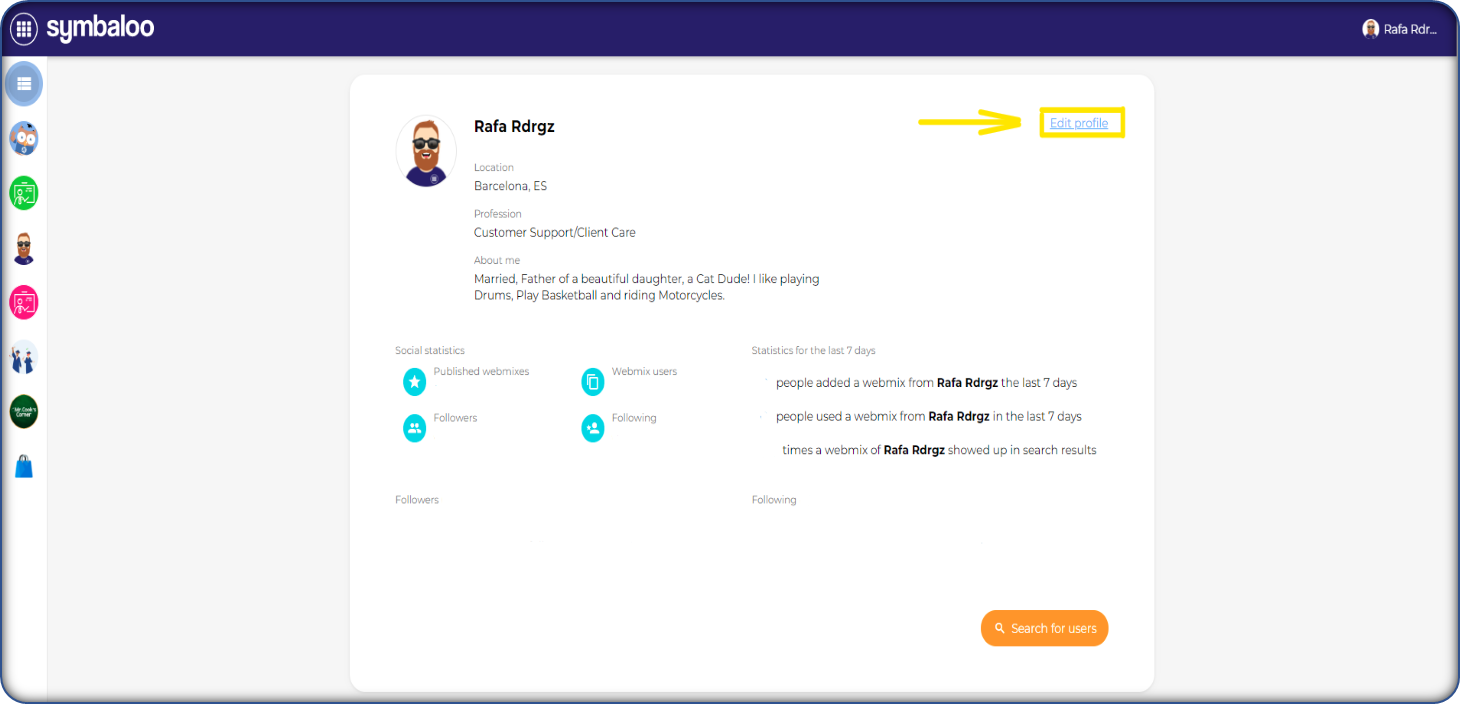 Finally, click on the profile photo icon and you will be prompted to upload a new photo for your profile.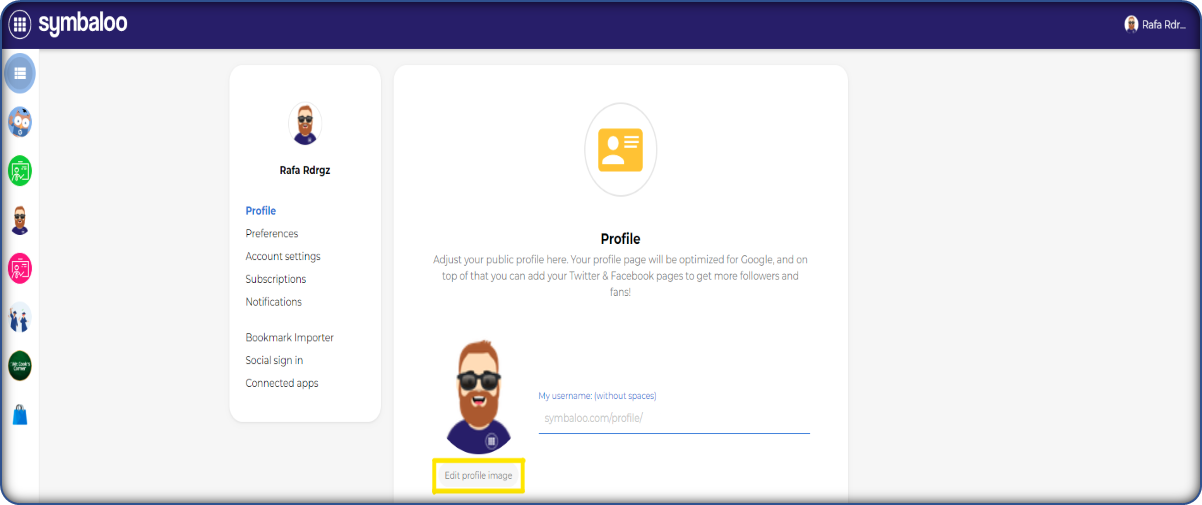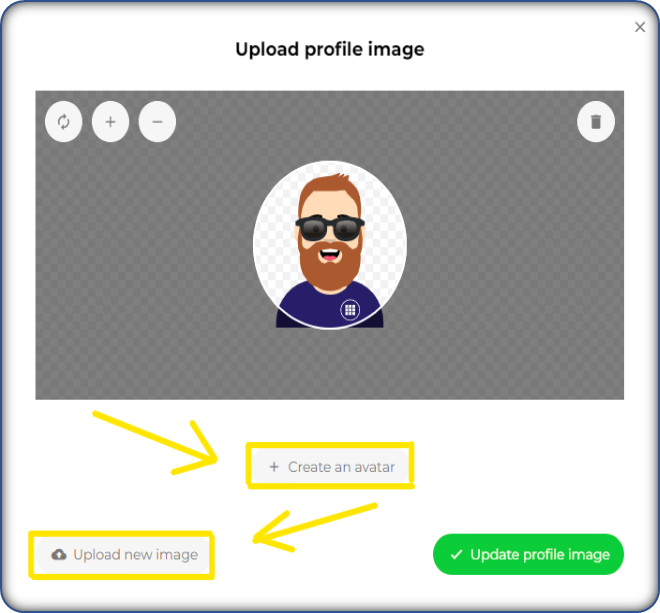 You can either upload an image from your device or create an avatar, the sky is the limit!!!

Don't forget to click on "Update profile image" to save your changes!
Related Articles

Change and update my account password

If you're looking to update or change your Symbaloo account password, please follow the steps below: Step 1: Start by clicking on the user profile icon on the right side of your page. Step 2: In the drop down menu, click preferences Step 3: In your ...

How to change the center box widget

Can I change the Google Search Box to something else? Yes! We offer a handful of options to update and change your current center widget. What are my center box options? We offer various widgets and search engine options. Some of the search engines ...

How to Change the Icon/Image for a Tile

If you would like to change the icon/image associated with your tiles, begin by right-clicking on the tile you would like to change. In the dropdown menu, select the "Edit" option (indicated in the image below) to access the tile editor. Scroll ...

How to change your email address associated with your account

Start by clicking on the Profile icon as shown below Next, in the drop-down menu, click on the "Preferences" button. Then, you will select "Account Settings - Account" then, under the email address field, please replace the email with your new email ...

How to change the default Webmix

Begin by clicking the small person icon near the top right of your screen. This will open a list of more options. Next, click the "Preferences" button. Next, on the left side, click the Preferences button again You will now see the preferences page. ...