How to change your profile photo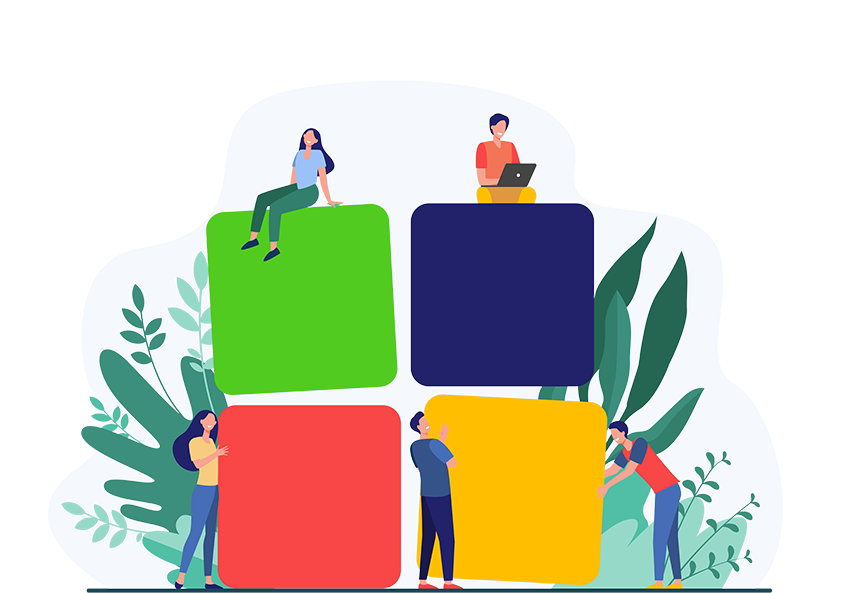 You can follow this link
https://www.symbaloo.com/settings/profile
, or
Start by clicking on the profile icon. (
Top right-hand corner
) Next, in the drop-down menu, click on Preferences.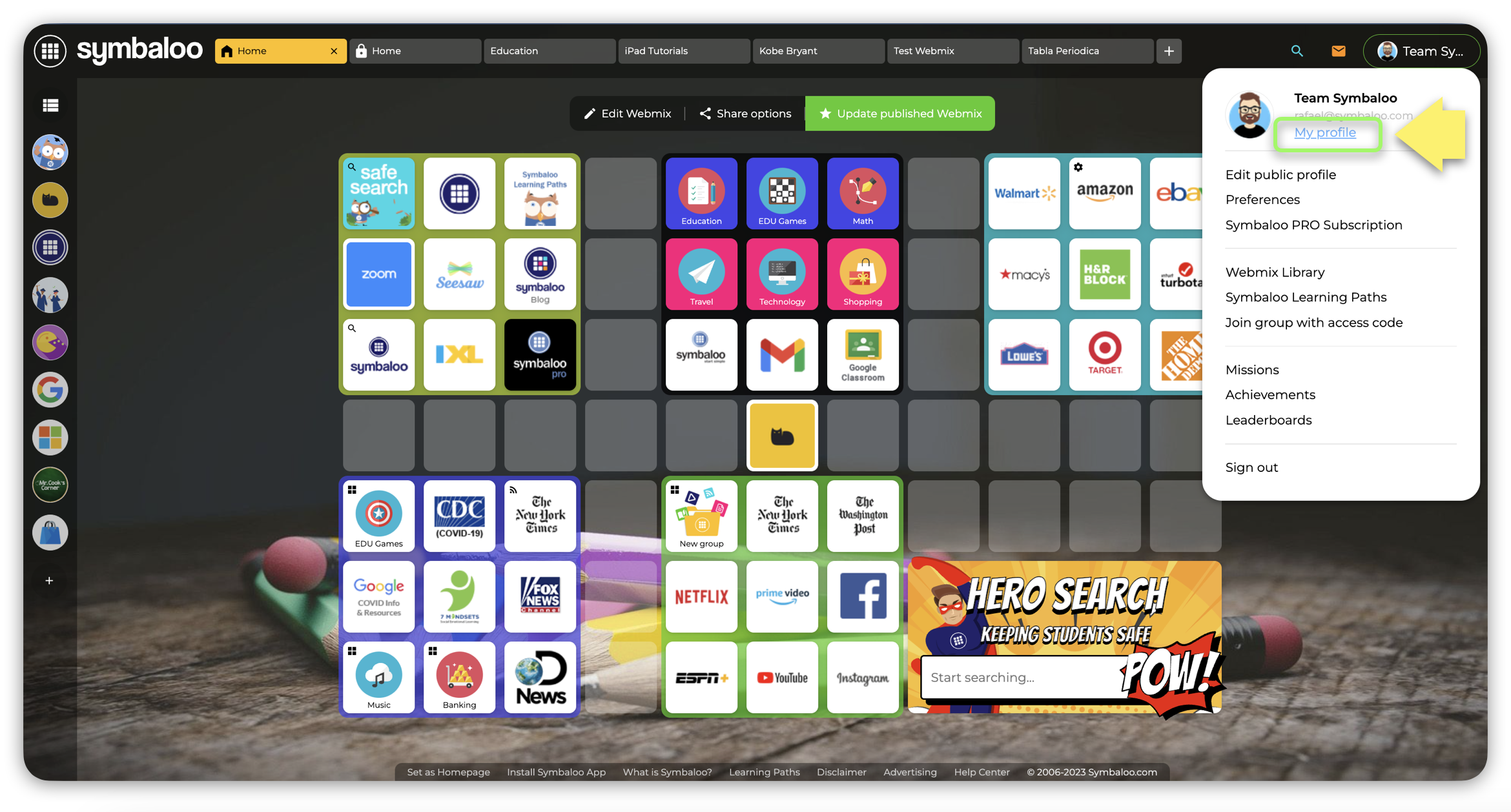 After Clicking "Preferences" as indicated above, select the "Profile" option above it, then click on the Edit Profile Image button.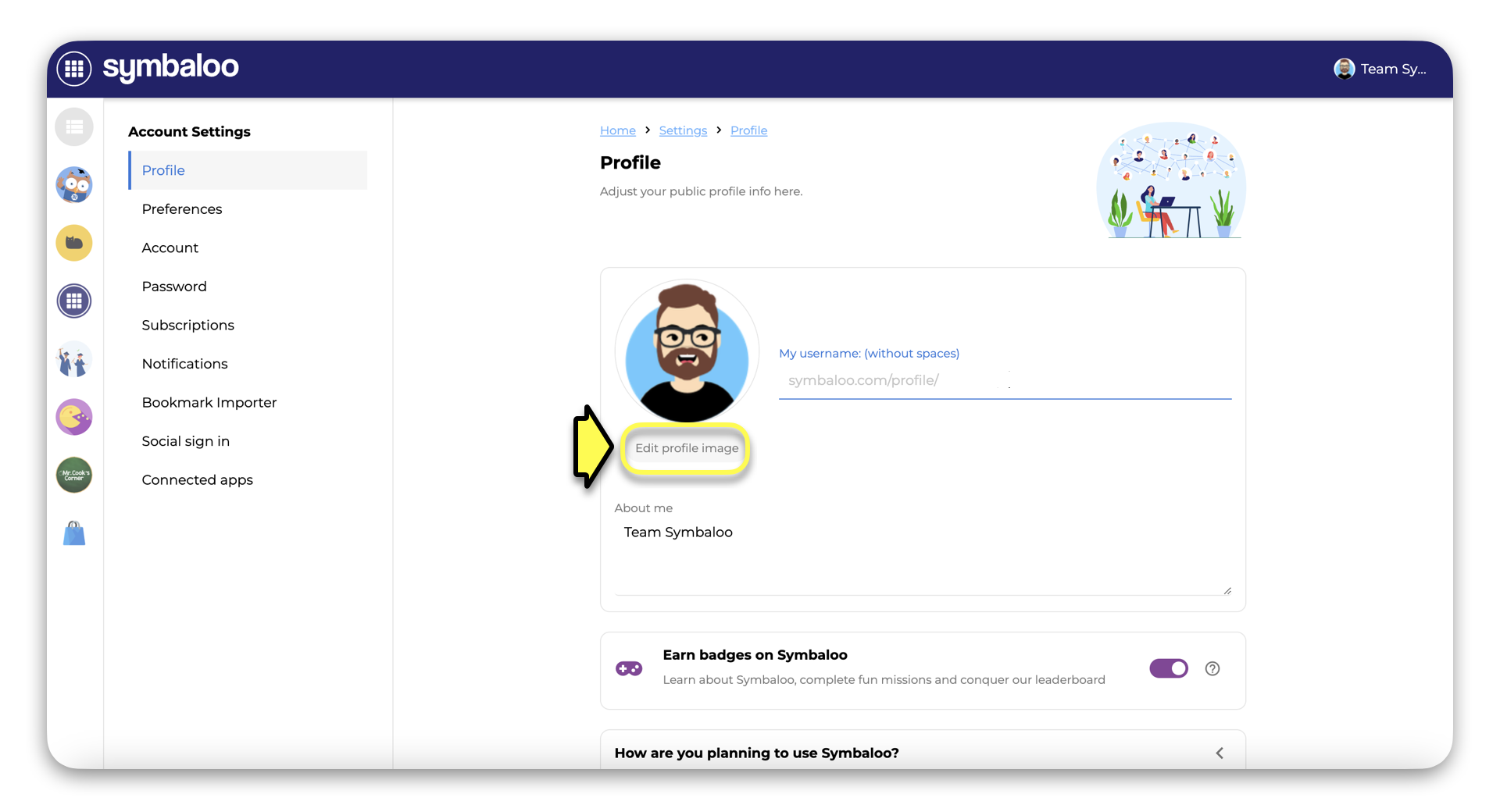 Finally, click on the profile photo icon to be prompted to upload a new photo for your profile.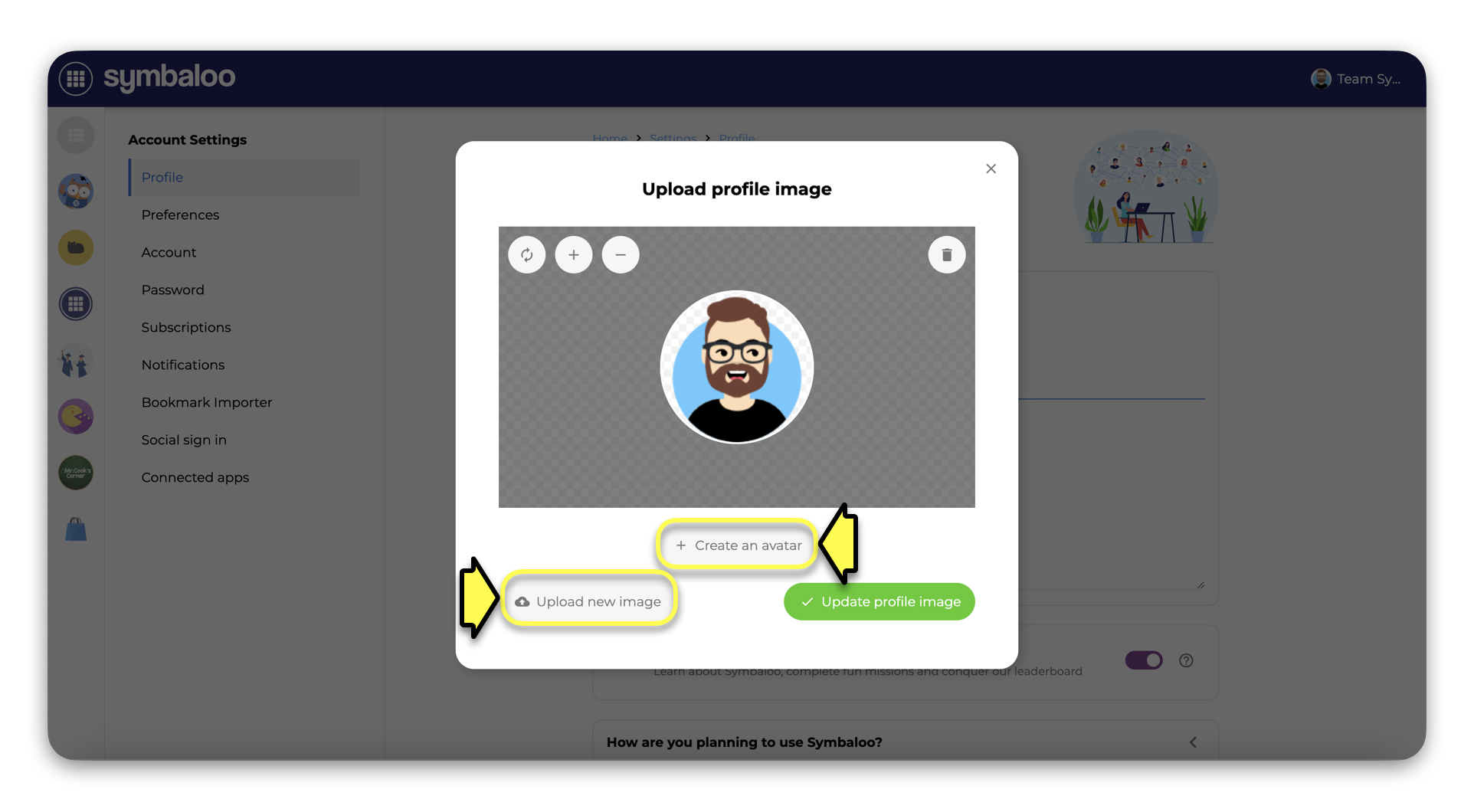 You can either upload an image from your device or create an avatar; the sky is the limit!!!

Don't forget to click on "Update profile image" to save your changes!

Related Articles

Change and update my account password

If you're looking to update or change your Symbaloo account password, please follow the steps below: Step 1: Start by clicking on the user profile icon on the right side of your page; In the drop-down menu, click Preferences. Step 2: In your account ...

How do I update my user Profile?

Updating your Symbaloo profile is easy, and by doing so, you are making it easy for others to find more great Webmixes you have created. Click on "Edit Public Profile" You can update your personal information, add a picture, create an Avatar, ...

How can I change the language of my Symbaloo?

Home | Preferences | Account Start by clicking the Profile icon in the top right corner of the page, then click Preferences in the drop-down menu. Select Account, where you should see the language. Click the current language, then choose your desired ...

How to change your email address associated with your account

Start by clicking on the Profile icon as shown below, then in the drop-down menu, click on the "Preferences" button. Then, you will select "Account Settings - Account" then under the email address field; please replace the email with your new email ...

How to Change the Icon/Image for a Tile

If you would like to change the icon/image associated with your Tiles, begin by right-clicking on the tile you would like to edit. In the dropdown menu, select the "Edit" option (indicated in the image below) to access the tile editor. Scroll down in ...