How to delete a Learning Path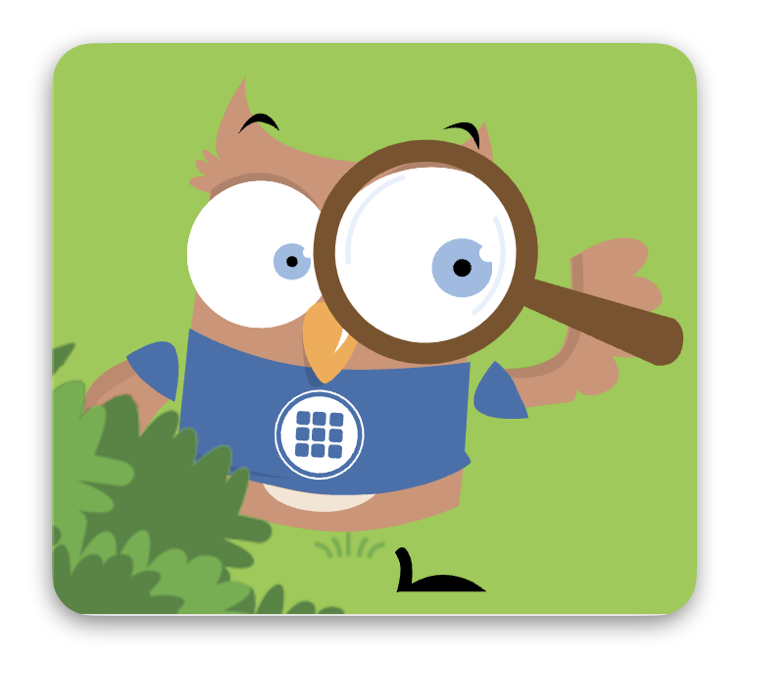 If you want to delete one of your learning paths, go to "My Learning Paths" at the top of the page. This will take you to all of the learning paths you have created. When you hover over the one you want to delete, a pencil icon and a three-dots ellipsis will appear. You can select the pencil icon to edit your learning path's information. The three dot ellipsis will enable you to copy, preview or delete it.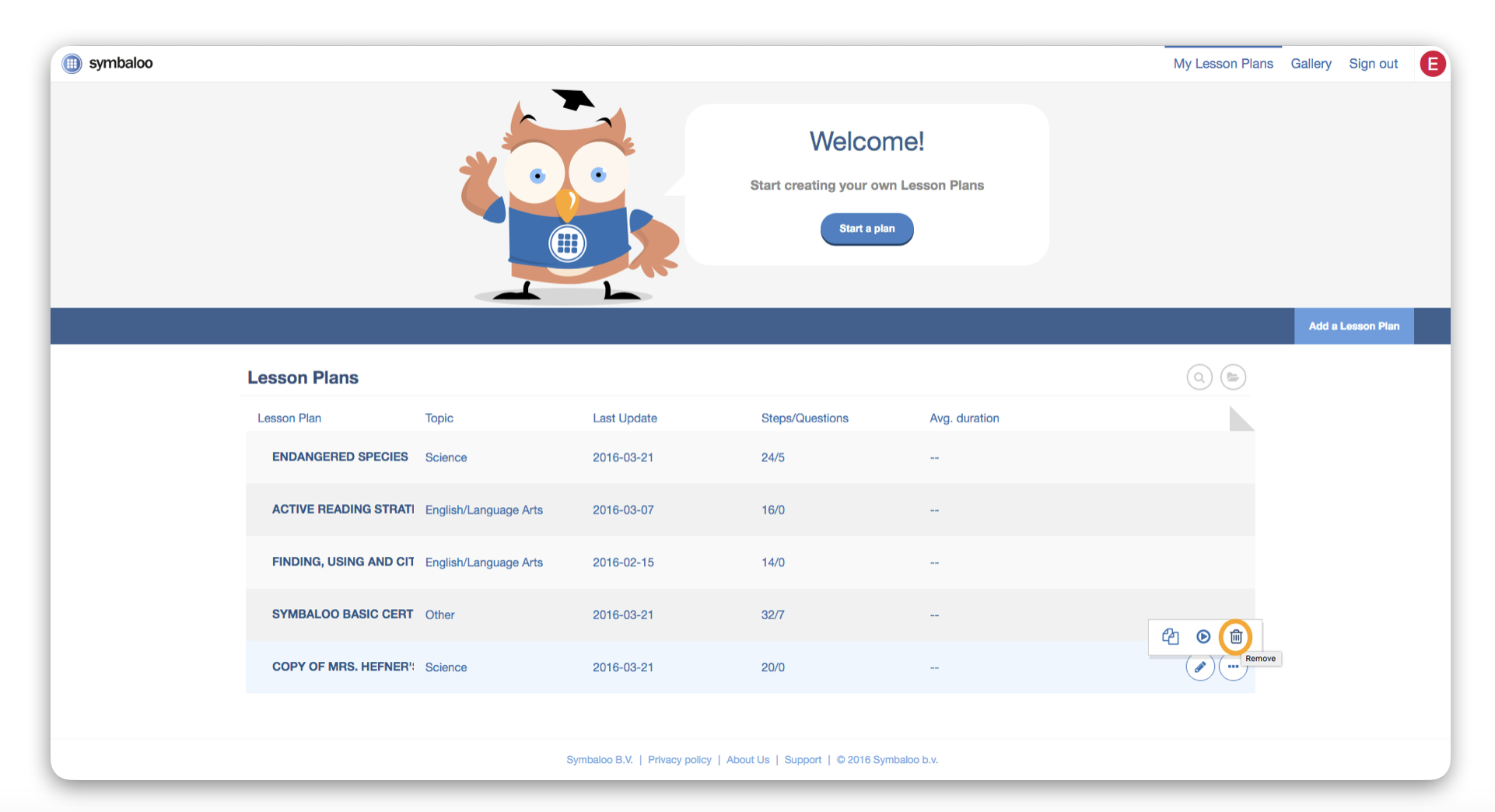 **Once you delete your Learning Path, the only way to retrieve it is to immediately select the undo option that will appear at the top of the page.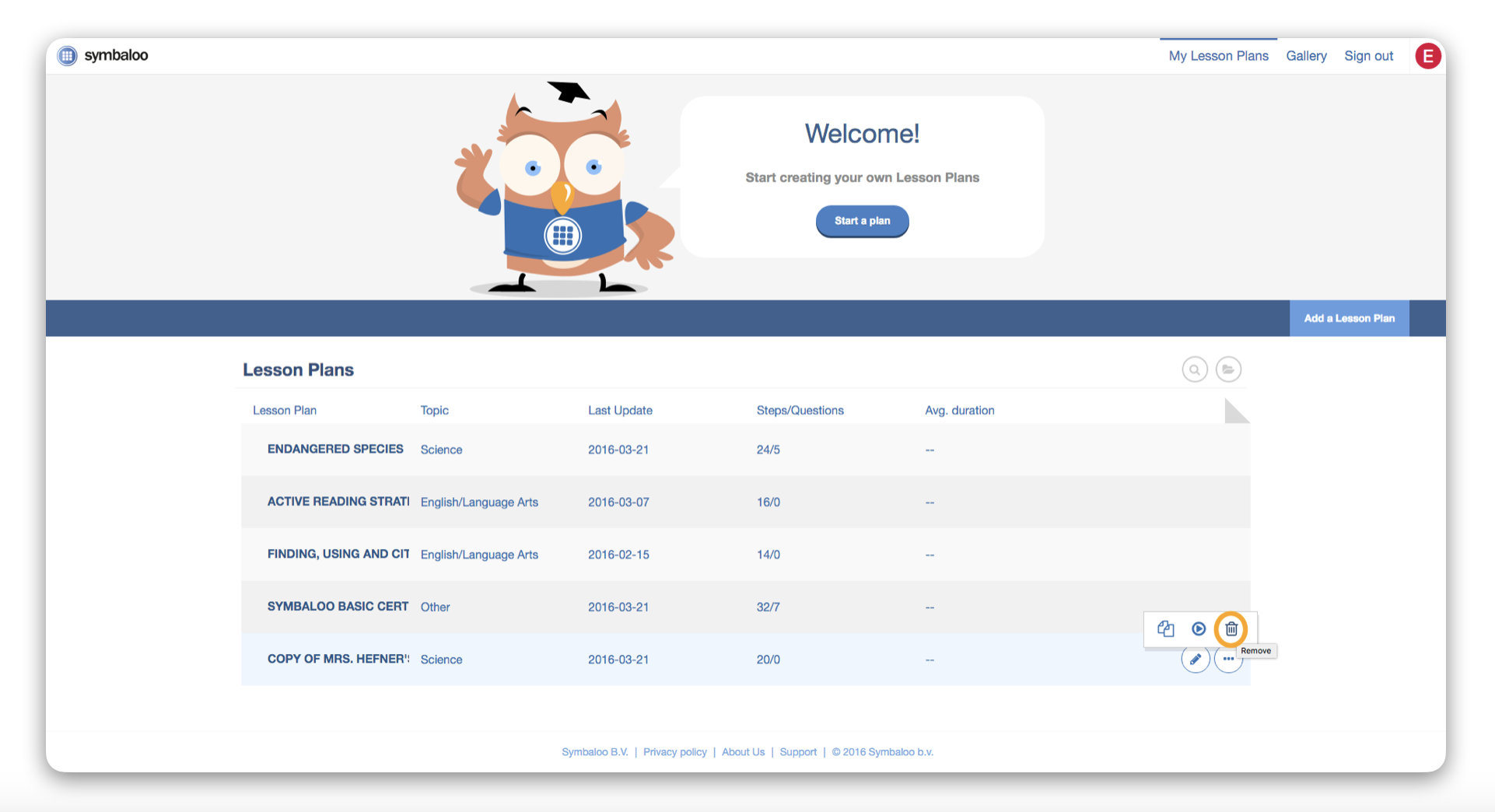 Related Articles

How to edit a Tile (Learning Path Tile)

Right click on the Tile you would like to edit and right click on it, the following options will appear: Click "edit" and the edit tile menu will appear Here you can change the URL of a tile, change the name, color, and so much more! Go explore what ...

How to build a path

With Symbaloo Lesson Plans, you can now build your own path for your students to follow as they complete your lesson. When adding Tiles to your lesson, scroll down to the bottom of the editing sidebar menu to see how you can choose the direction for ...

Delete my Symbaloo account

If you wish to delete your Symbaloo account, please know that this action is permanent and CAN NOT be undone. Home > Settings > Account To remove your account, please follow the steps below: 1. "Sign in" to your Symbaloo account 2. Click your "User ...

How to Delete a Webmix

If you would like to remove a Webmix from your Symbaloo account, please follow the instructions below: Click on the three dots above your Webmix Click "Remove" Read the message that also includes this warning "This action can not be reverted! This ...

How can I delete a Tile?

There are 2 options that you can use to delete or remove a Tile, you have two options: 1- Right-click on the Tile and choose Delete OR 2- Drag and drop the Tile over the Remove button in the top center Note: If you right-click on a tile and the ...