How to delete your Symbaloo account
First, begin by clicking the small user icon on the top right of the page. You will see it in the dropdown menu displayed below. Please click on Preferences.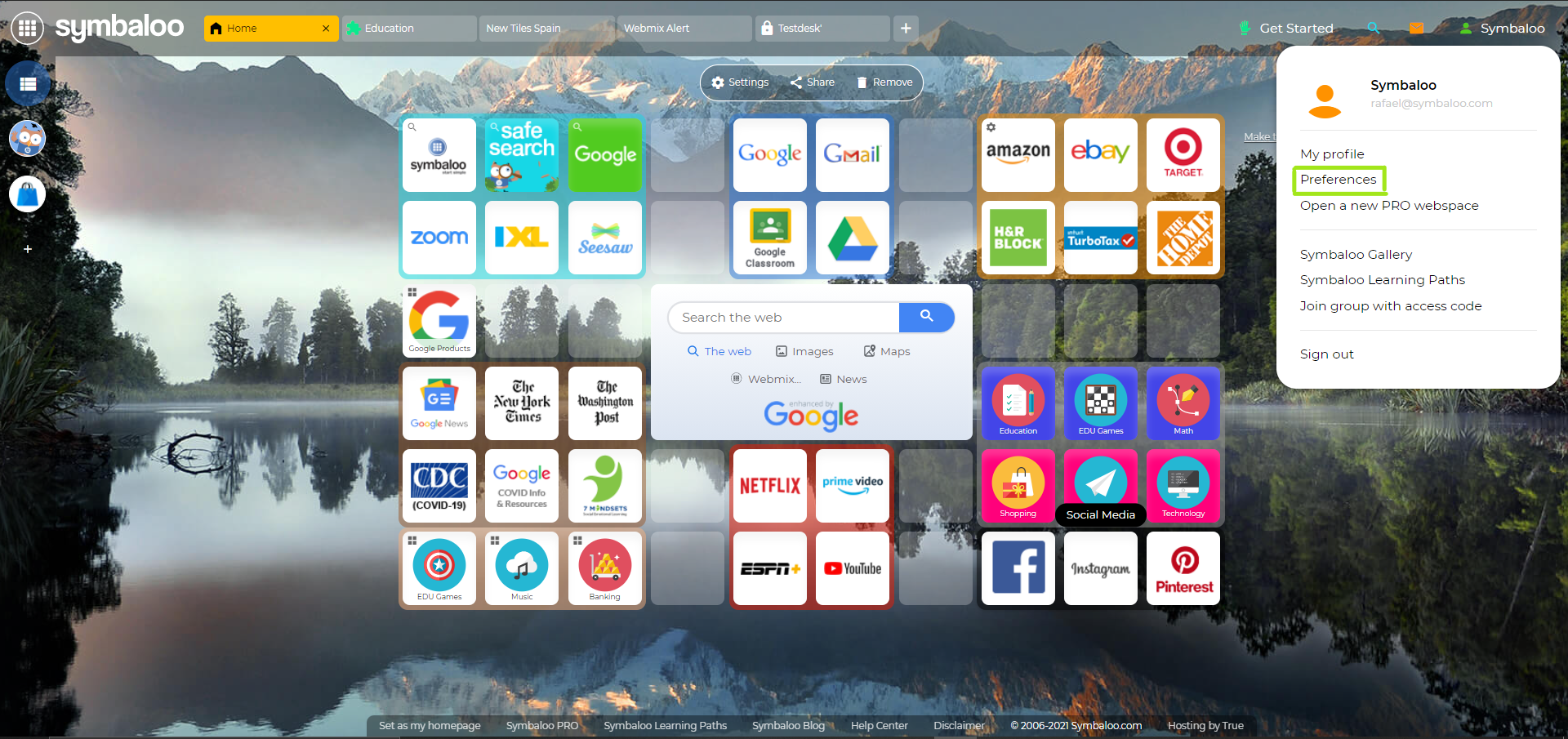 You should now see the preferences page. Near the bottom, please click on the "Remove my account" button indicated below.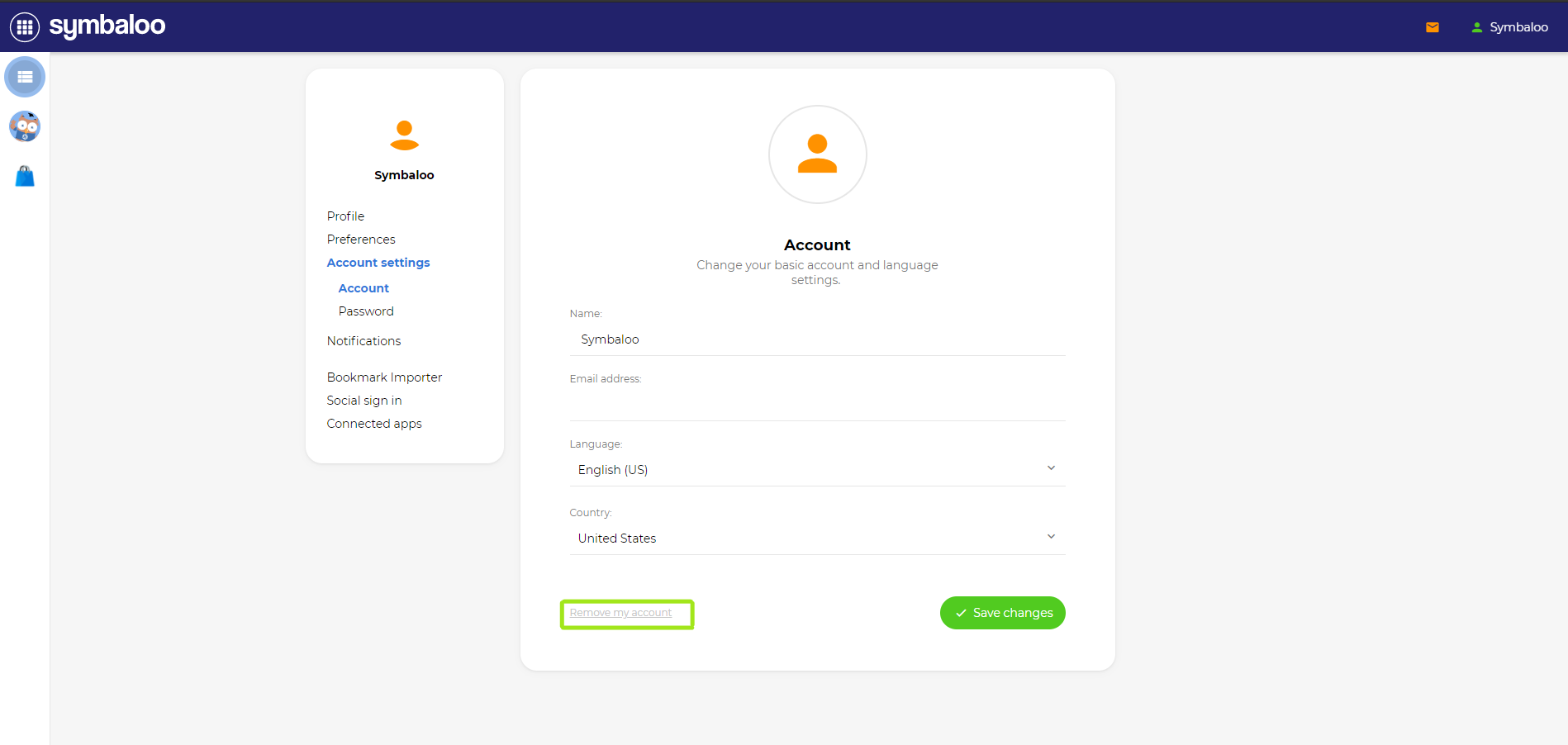 Finally, you will be asked to enter your password. Once you have done so, please click the red "Remove my account" button. Please make sure to read the whole message below prior to proceeding.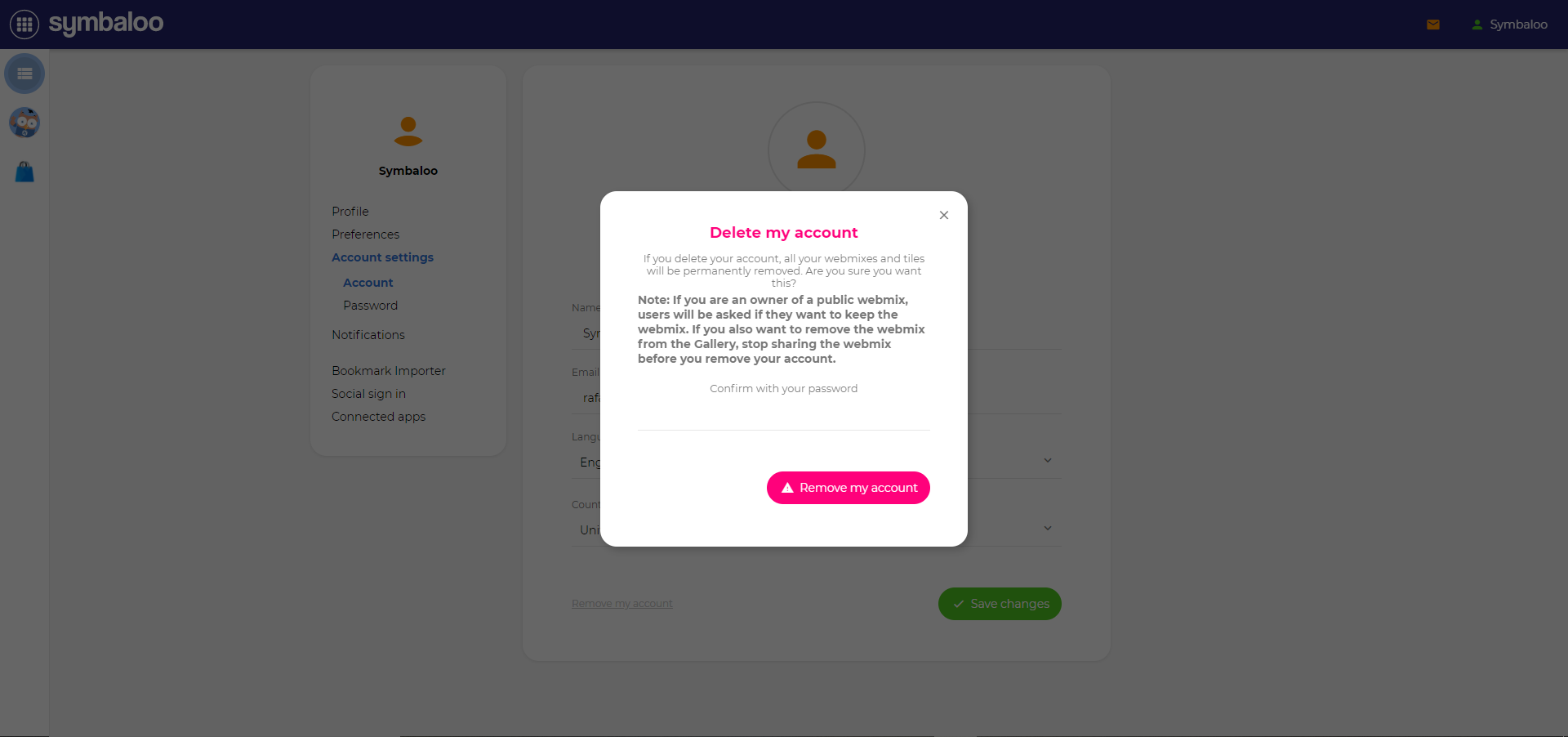 That's it! You will now be redirected to the general Symbaloo start page and your account will have been deleted.