How to move & copy tiles in webmixes
Start by right clicking on the tile

In the drop-down menu, click "Copy/Move"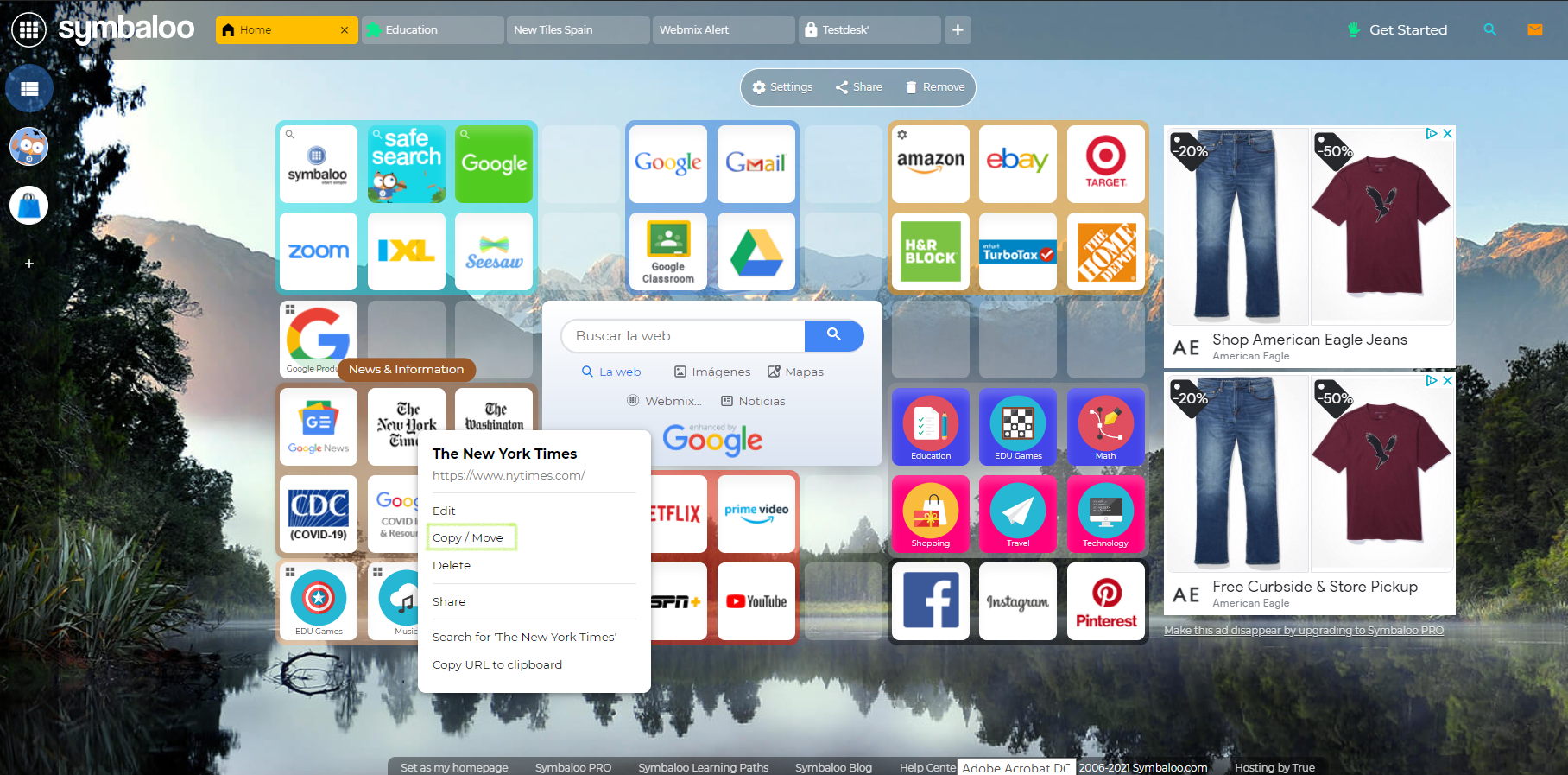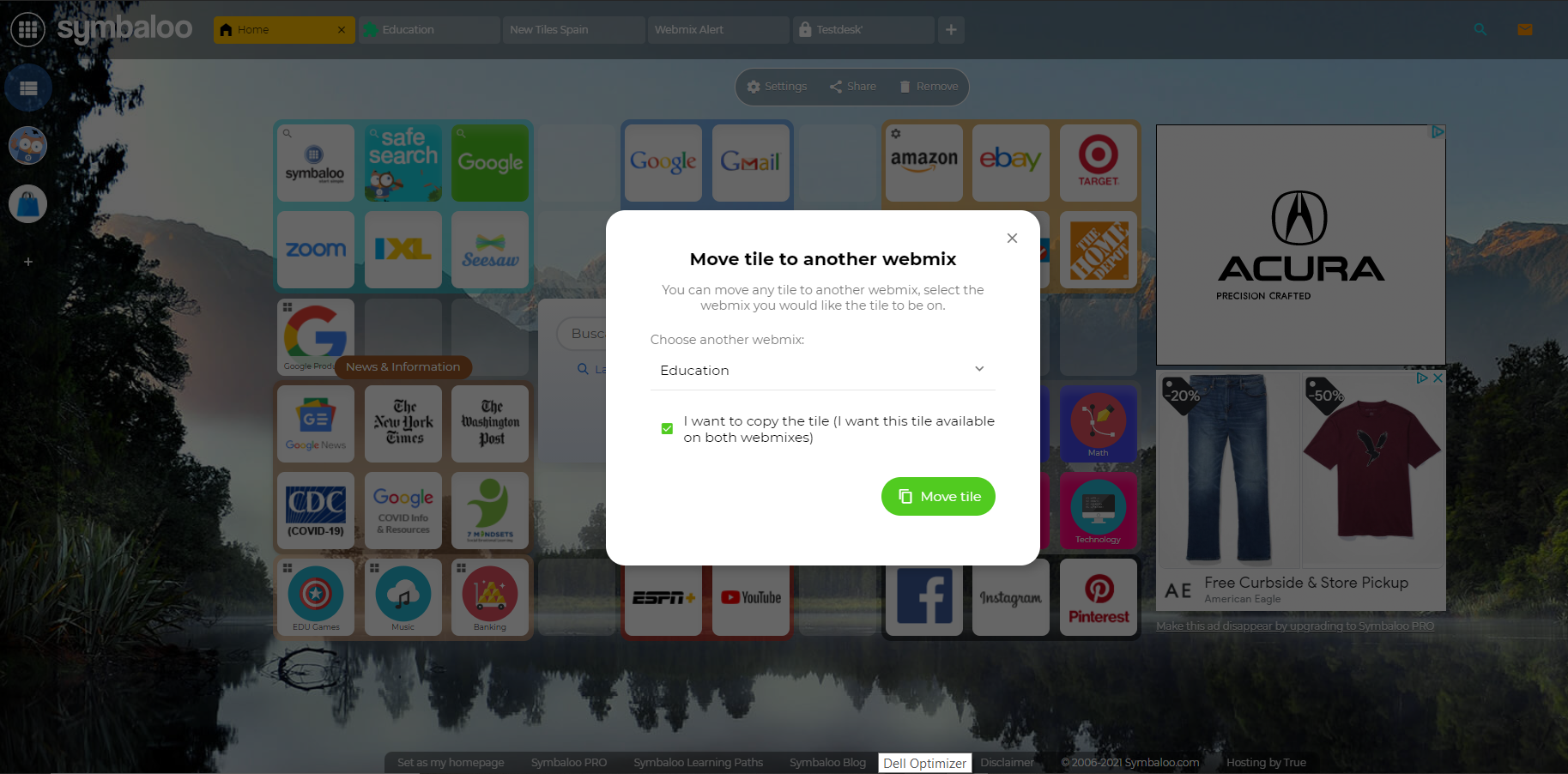 In the menu, depicted above, choose the destination webmix for the tile. Then choose if you would like to move the tile or copy the tile; you can do so by clicking on the circle next to the appropriate option.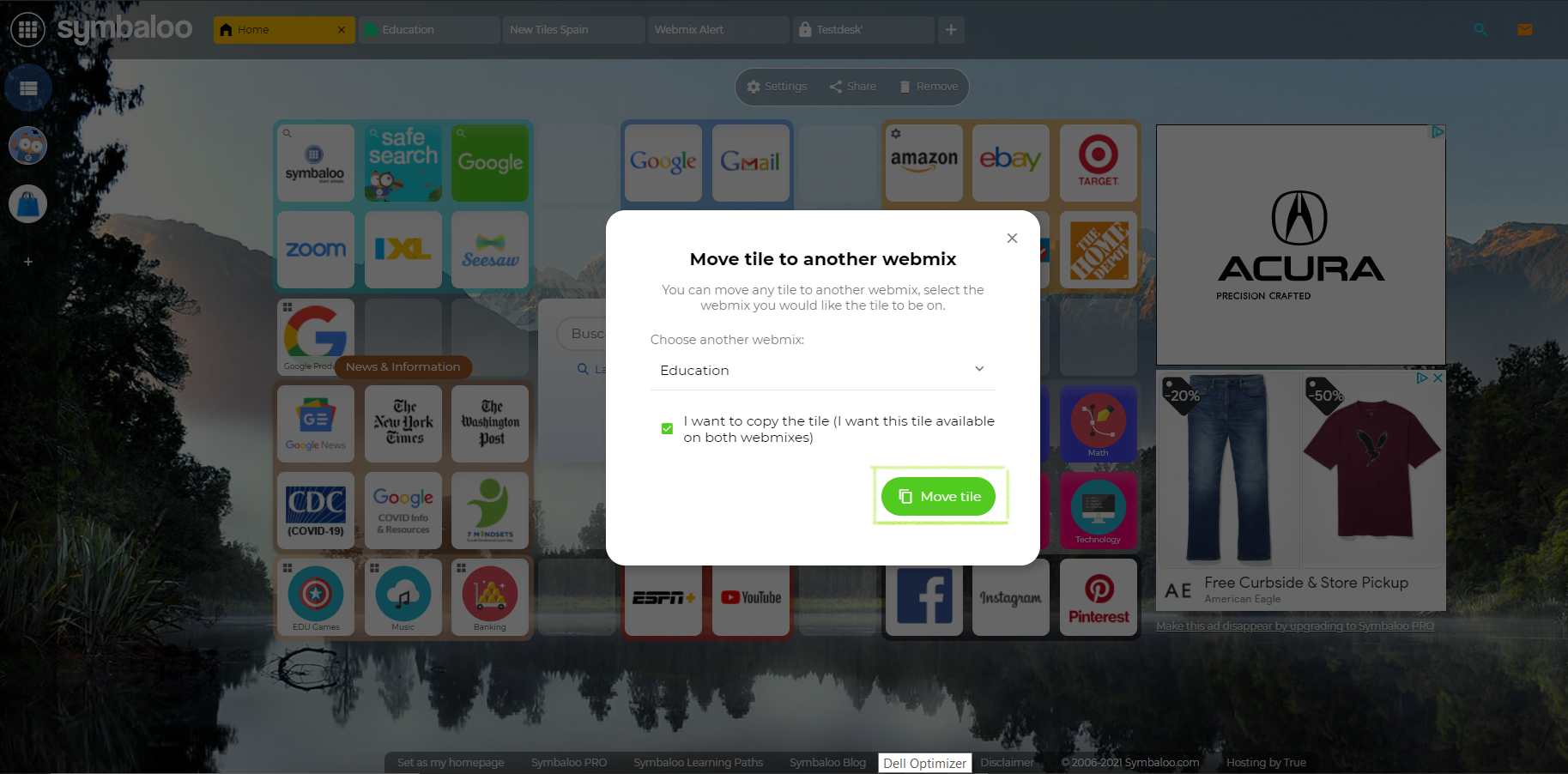 Finally, click the green "move tile button"
Done! Your tile has now been moved/copied!

To learn more about tiles, please watch the video below:

Related Articles

How to copy a webmix

Step 1: Start by sharing your webmix publicly To learn how to share a webmix, please click here. Step 2: copy the webmix share link (seen below) and paste it in a new browser tab: Step 3: On the webmix preview page, click the "Add this webmix" ...

Tiles lost or have to log in again & again

Did you lose your tiles? To ensure that your tiles are kept safe, you will need a Symbaloo account. Please create an account if you have not done so already. Then your tiles will never be lost! The automatic login function, checked in the image ...

How to update webmixes in a Symbaloo PRO workspace

If your webmix appears updated for yourself within your "My Symbaloo" workspace, but not on your PRO workspace ( i.e. your custom domain - myworkspace.symbaloo.com), you must republish your webmix to your workspace to push out any changes you've ...

When trying to add row or columns it says that I have two overlapping tiles and won't add anymore rows or columns

That means there are some tiles that are stacked on top of each other. If you go through and drag any of your tiles you will see find which ones are overlapping duplicates. Once there are no tiles stacked then you will be able to add columns and ...

Tiles not working?

Try these steps to solve your problem:- update browser to latest version - do a hard refresh on your browser (Mac: Command+Shift+R ; PC: Control+F5) - enable Java Script - clear cookies and cache - remove pop-up blocker - try disabling plug-ins while ...