How to Pay for my PRO Account
I just created a PRO account; now what?
When you create a PRO account, you have a 30-day free trial period before you are sent a payment request. If you'd like to pay immediately, please email accounting@symbaloo.com letting us know that you would like to do so, and provide us
with your account email address and PRO domain (i.e. custom.symbaloo.com). We'll send an invoice to the provided email address as soon as possible. If you do not know your Symbaloo PRO domain, you must still provide the email address connected to your PRO account.
I received a payment request, but how do I pay for my PRO account?
Please sign in to your Symbaloo account, and navigate to your Webspace settings by clicking your Webspace icon in the left-hand side navigation bar. Then, click on the "Manage Subscriptions" tab in the bottom left options list. You'll be taken to the invoices page, where you can then pay for any listed open invoices.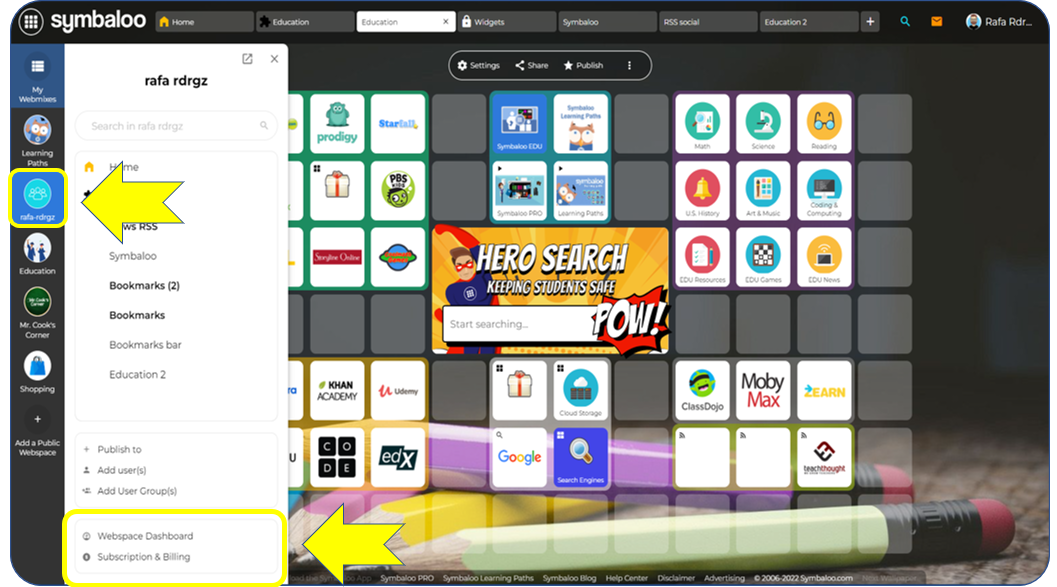 You will need to click on "View Past Invoices"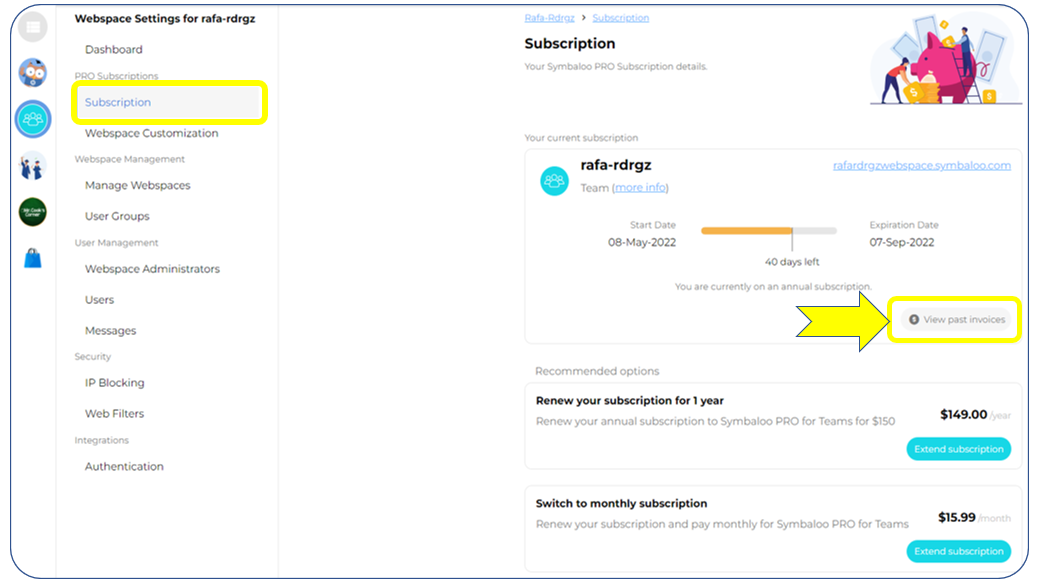 If you do not see an open invoice and you are looking to pay for an upgrade, you can navigate to the "Upgrade Symbaloo PRO" tab on the left-hand side to add a package upgrade.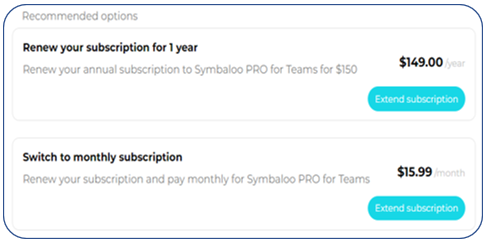 Once you click "Extend Subscription" or "Pay invoice," depending on the page you're on; the payment process will look something as simple as this:
Billing and contact information page.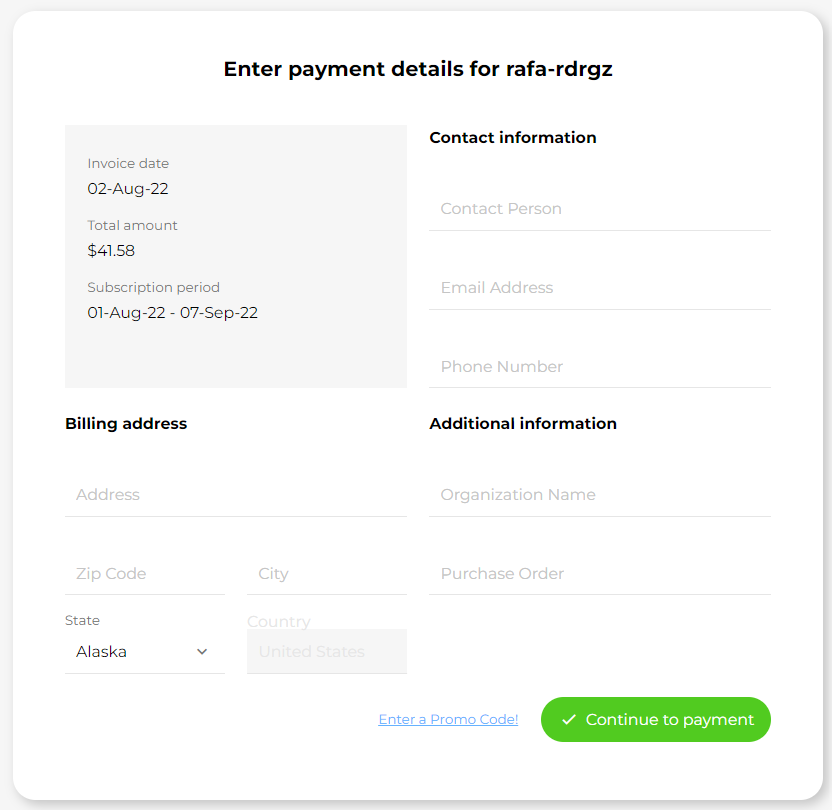 Once you click "Continue to payment," you'll see the card information screen. Once you've filled in your credit card details, simply click the green Pay button at the bottom to process your payment.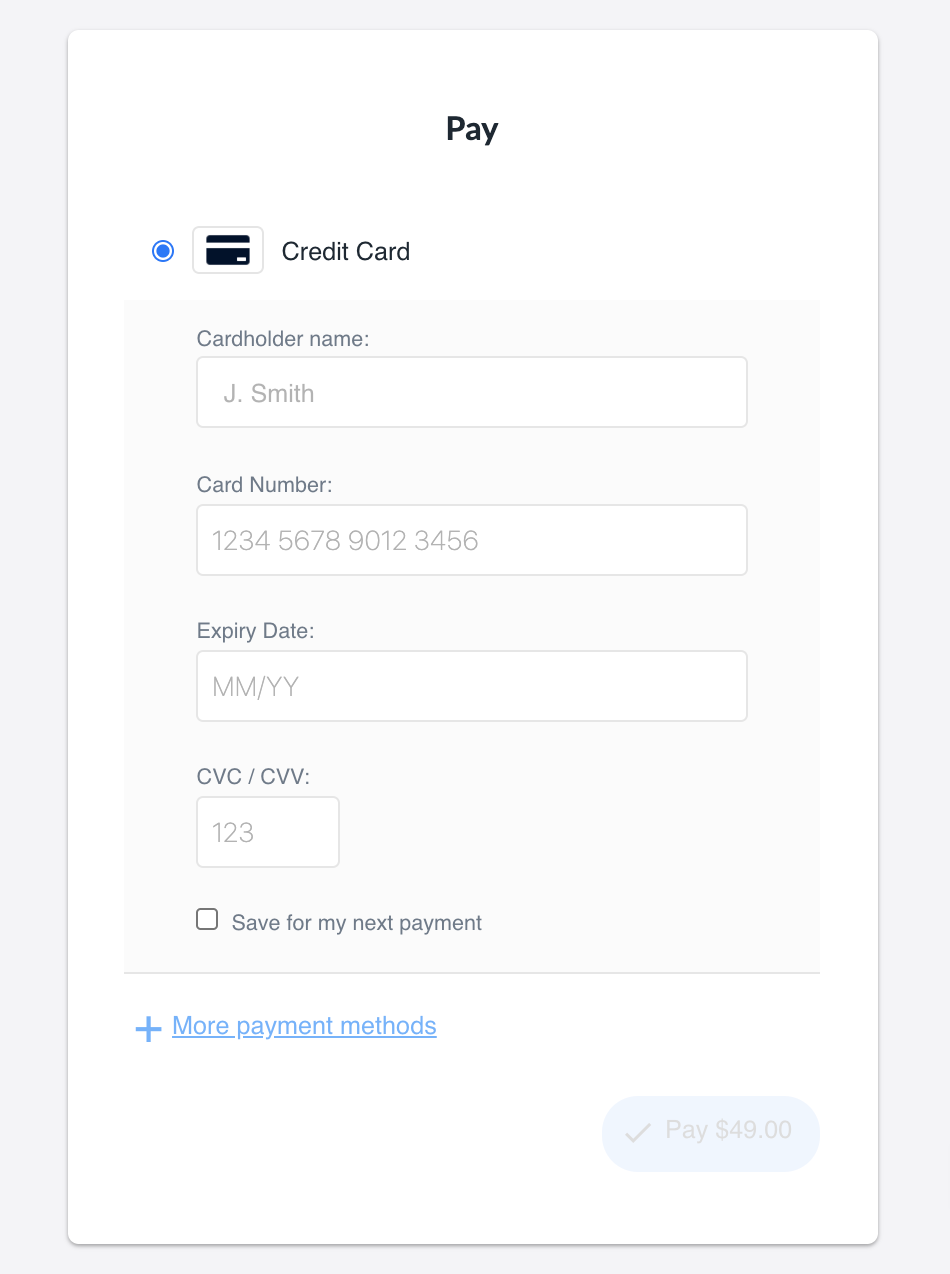 And that's it! Here is some additional information:

Payment options:

As you've seen above, you can pay for your subscription online with a credit card to immediately extend your subscription. However, you can also generate an invoice to pay with a PO and check - the invoice request option is only
available for School & District accounts
.


If you requested an invoice and are paying with a PO and check, please email a copy of the Purchase Order to
accounting@symbaloo.com
along with your account email address and PRO workspace domain for us to extend your account. Meanwhile, we are waiting on payment.
If you need access to our W-9 information, please click
HERE
.
What subscription plans does Symbaloo offer?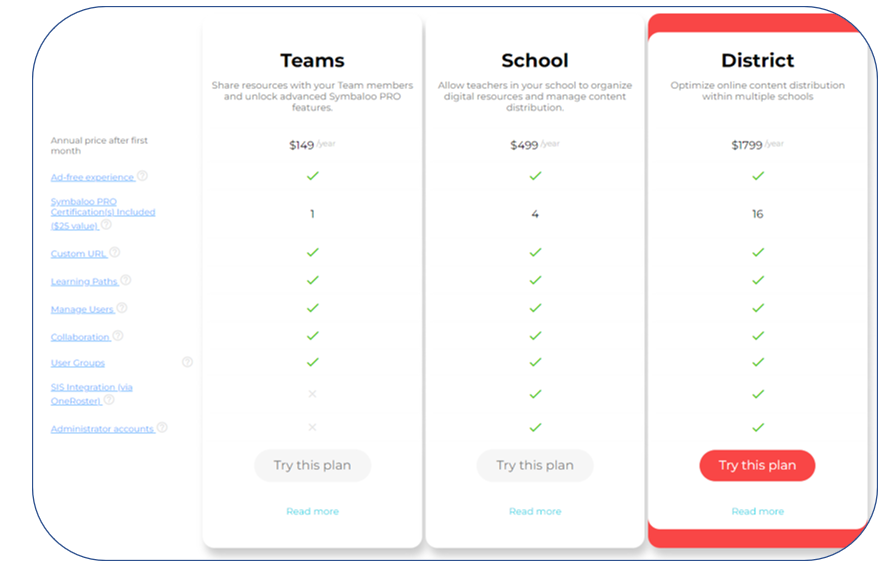 For more details on plans and pricing, please click
HERE
.
____________________________________________________________________________________________

Symbaloo hosts 45-minute-long webinars where we show you how to get started with Symbaloo in the classroom and tutorials to help you get the best out of the tool!

Related Articles

Symbaloo vs. Symbaloo PRO

Symbaloo offers two free options: a regular personal account and a Symbaloo PRO (ad-supported) Webspace. A regular personal account allows you to create and manage an unlimited number of Webmixes and Tiles. With the regular version, you'll be able to ...

What are the differences between the Symbaloo PRO subscriptions?

Symbaloo PRO Sponsored - Free for all educators and supported by advertisements from sponsors. Users are automatically assigned their Webspace domain. Symbaloo PRO for Teachers ($59.00/yr) - Ad-free, includes a custom Webspace domain, and unlocks the ...

How Do I Share my PRO+ Account?

Custom Domain URL One of the main features of Symbaloo PRO+ is that you have your custom domain URL. You will want to share your custom URL rather than the individual link to the Webmixes. This ensures that there will be no ads on your webmixes or ...

Differentiating Workspaces: My Symbaloo vs. my PRO Webspace

Finding "My Symbaloo" On the left side of the page, click on the notebook icon (depicted below) to access your Webmix menu: Upon opening your Webmix menu, you will see all the Webmixes in your "My Symbaloo". Clicking on any of these will direct you ...

What is the difference between a regular Symbaloo account and a Symbaloo PRO version?

The free Symbaloo platform is targeted for education use. Educators will notice that the Symbaloo gallery is filled with great educational Webmix topics from other teachers worldwide. All Symbaloo Webmixes and Tiles available are appropriate for ...