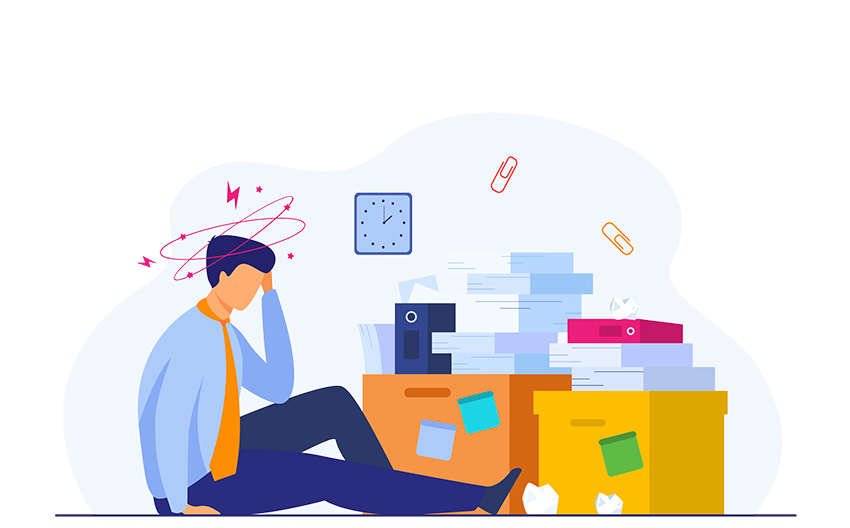 Different than sharing a Webmix through an individual Webmix preview link, publishing a Webmix to a Webspace has a different, yet slightly similar process.
How to publish a Webmix to a Webspace
To publish a Webmix to your Webspace, simply select the desired Webmix, and click the "Publish" button in the Webmix toolbar above the grid.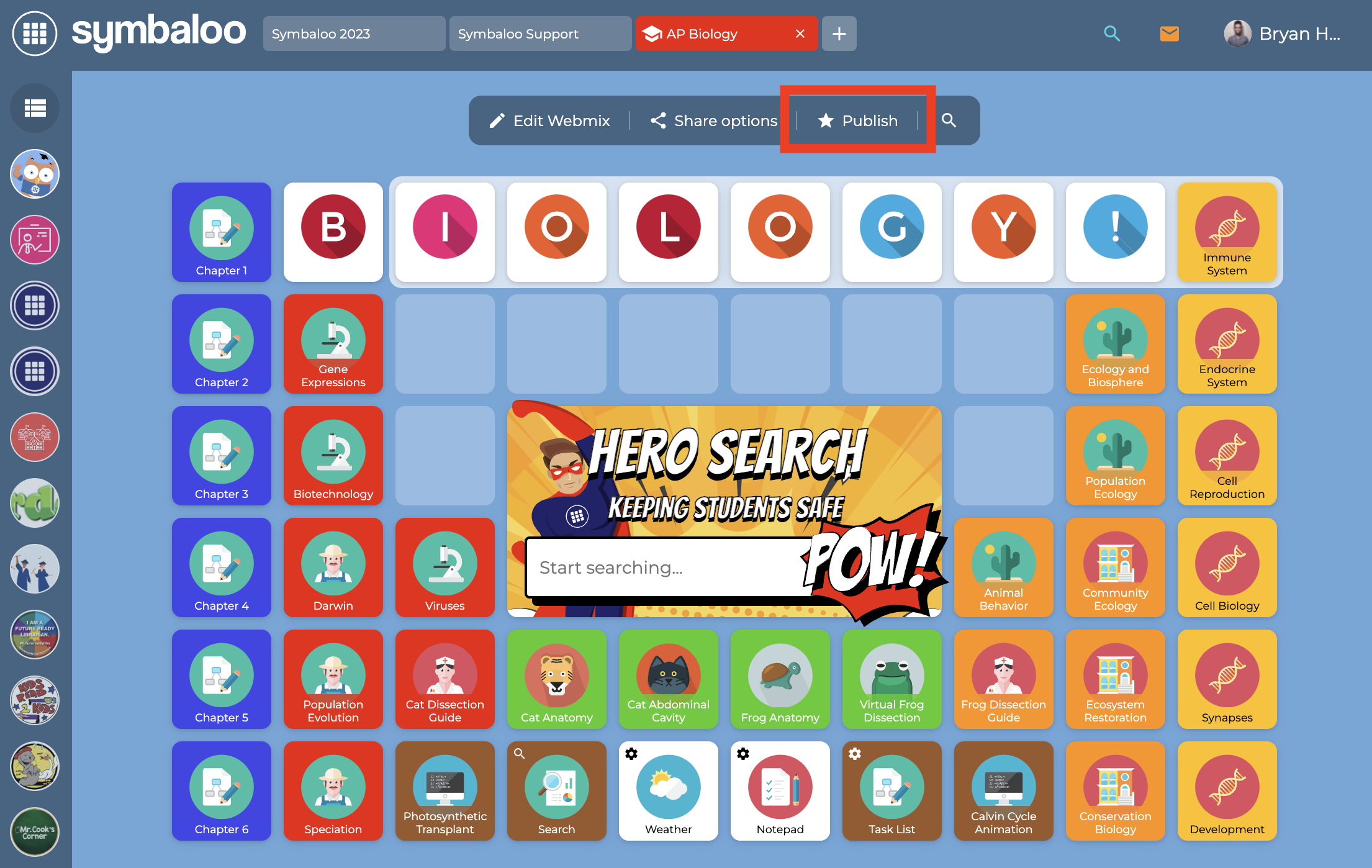 Next, you'll click the toggle switch for it to turn green. This indicates that your Webmix has been successfully published to your Webspace. You can then click the blue "View on Webspace" link to view and confirm that your Webmix has been published to your Webspace for your end users to see.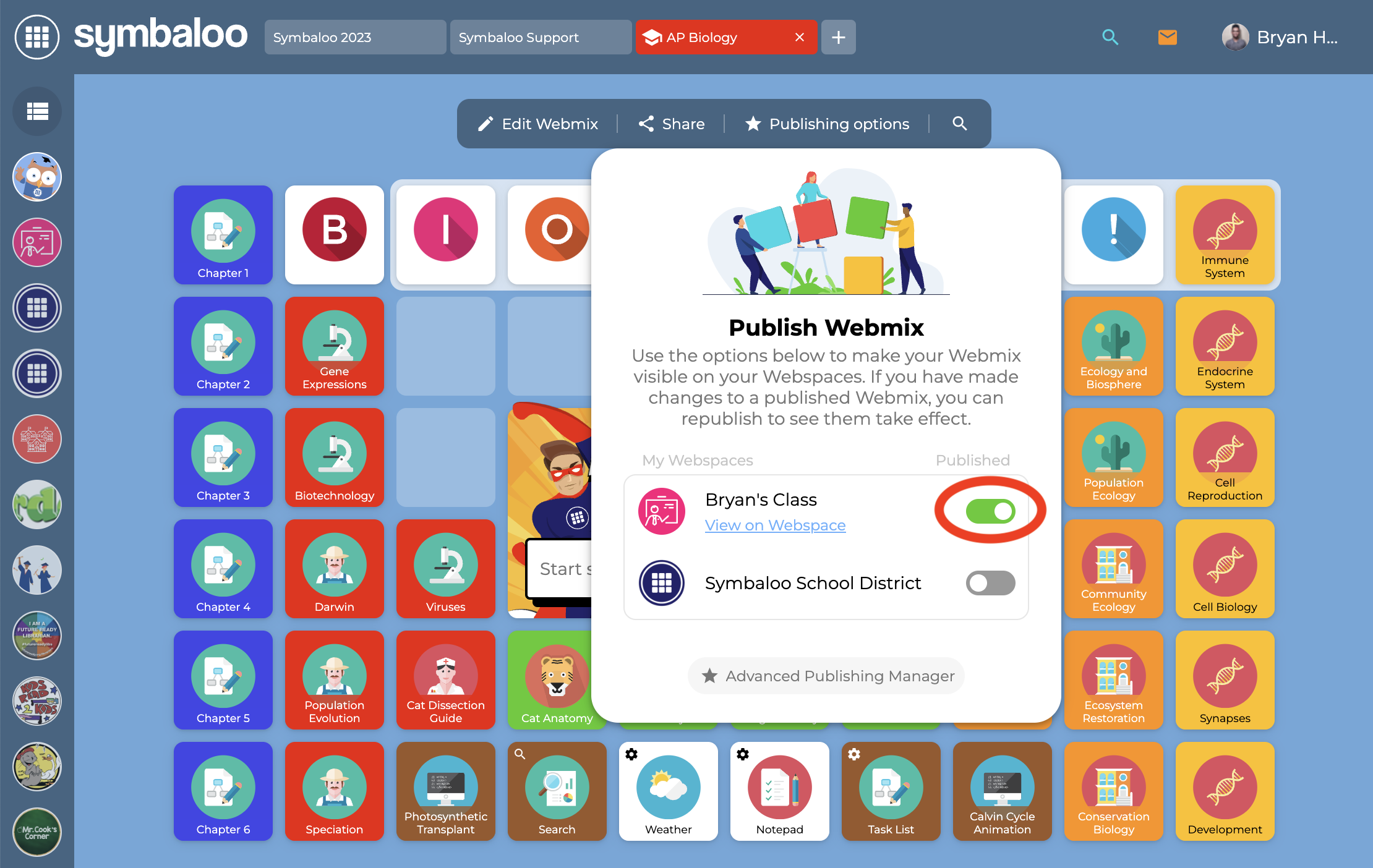 And that's it. Remember, when viewing your Webspace, you'll notice your custom URL in the web browser's address bar. You'll also notice your Webspace header at the top left, where you can add custom text, or upload a custom banner for your organization or use case. (Highlighted in red).