If your webmix appears updated for yourself within your "My Symbaloo" workspace, but not on your PRO workspace ( i.e. your custom domain - myworkspace.symbaloo.com), you must republish your webmix to your workspace to push out any changes you've made and wish to share.

Start by clicking on the webmix you would like to republish (in this example, we will choose the middle school coding webmix)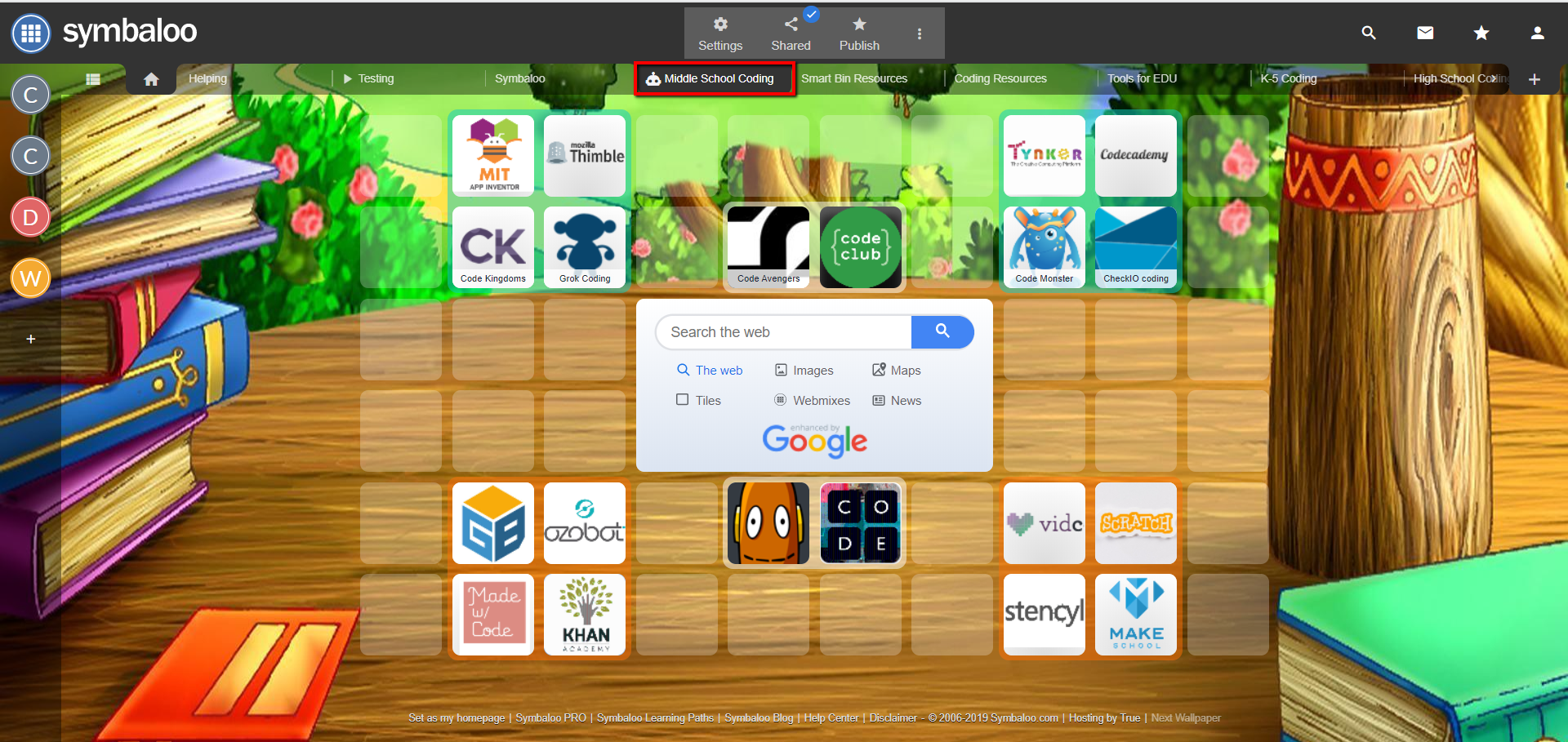 Next, click the publish button towards the top center of the page above your webmix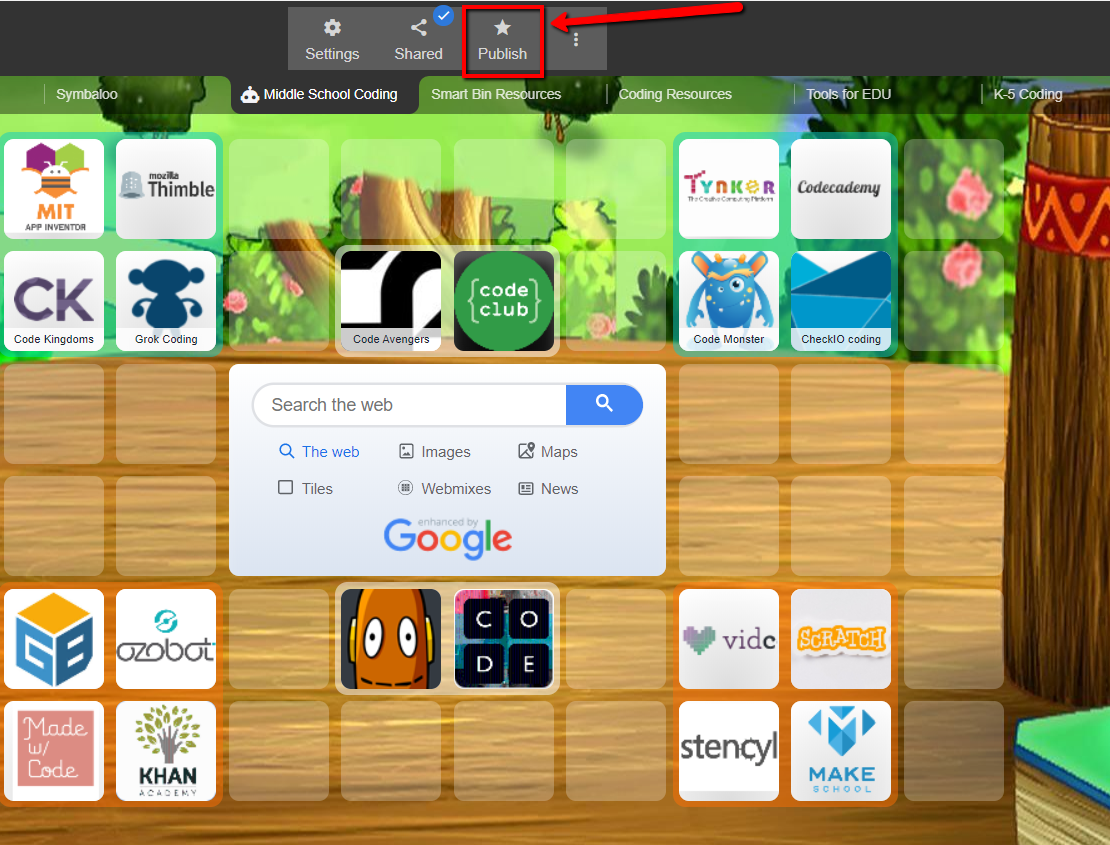 Finally, click the small republish button which is denoted by the red box below. The unpublish button is used to remove that specific webmix from your PRO workspace if and when needed. Only the webmixes published to your PRO workspace will be visible to those that access your custom domain. Otherwise, everything will be visible to you within your "My Symbaloo" workspace and is private and only viewable by you.

Voilà! Your webmix has now been republished to your workspace. The Arrow to the left will allow you to open up the webmix in your PRO workspace to make sure everything looks correct. Make sure you remember to head back to your "My Symbaloo" workspace if you need to make further changes and repeat the steps in this article..
Good Luck!

____________________________________________________________________________________________
Symbaloo hosts weekly webinars each Wednesday from 4pm-5pm EST (1pm-2pm PST) to help users get started!

We'll cover the possibilities of Symbaloo in the classroom along with how-to's to help you get the best out of Symbaloo! Don't miss out and register today!