How to update Webmixes in a Symbaloo PRO Webspace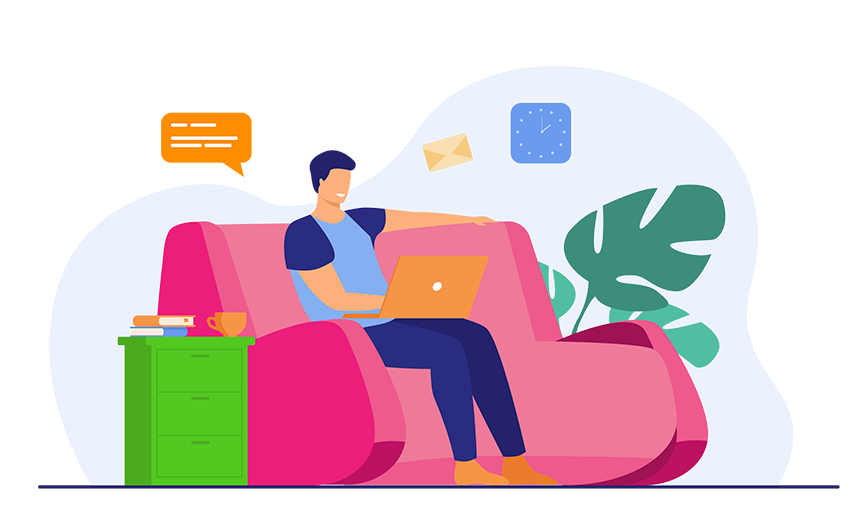 If your Webmix appears updated for yourself within your "My Symbaloo" main page but not on your PRO Webspace ( i.e. your custom domain - myworkspace.symbaloo.com), you must republish your Webmix to your Webspace to push out any changes you've made and wish to share.

Start by clicking on the Webmix you would like to republish (in this example, we will choose the "Education" Webmix)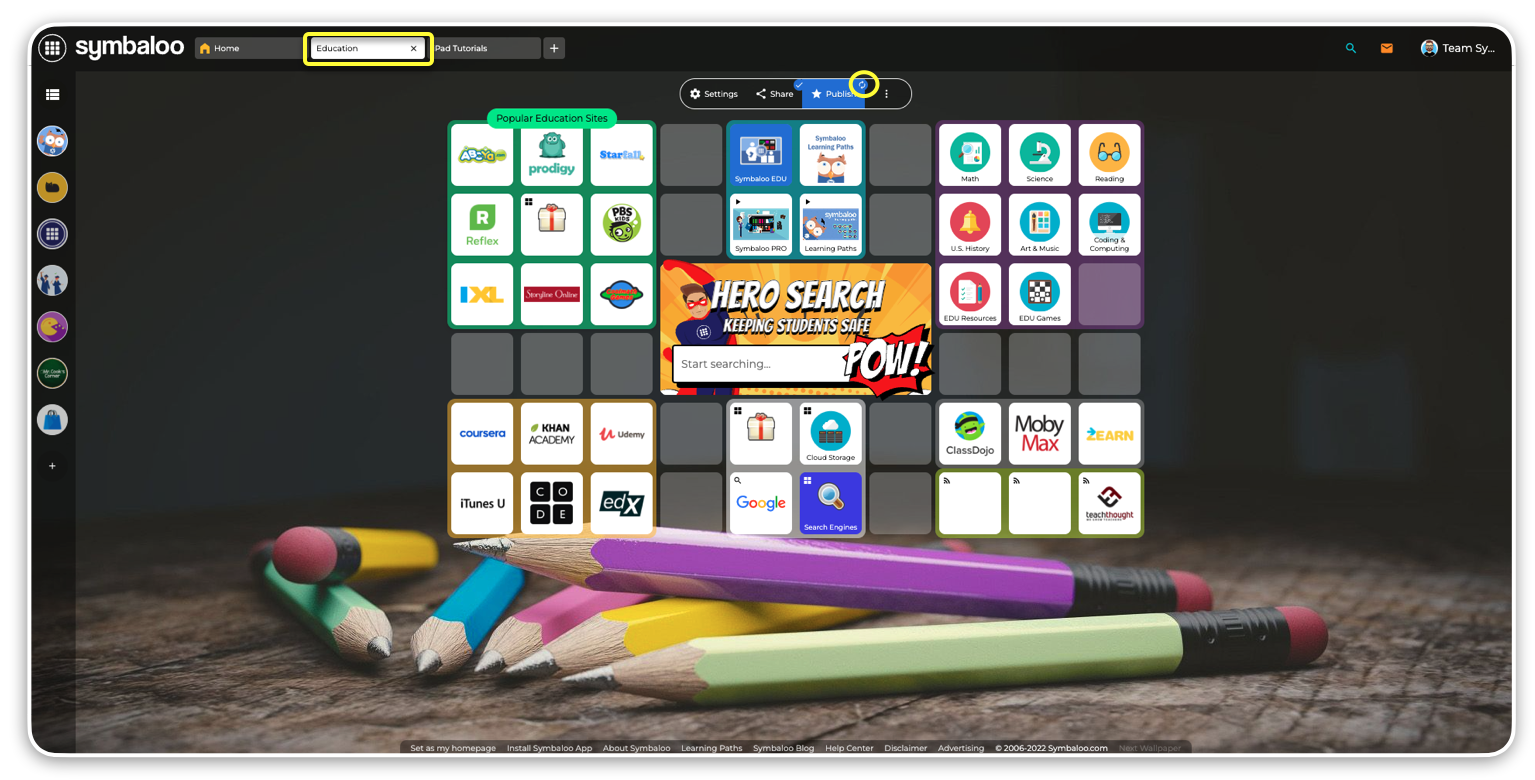 Next, click the publish button towards the top center of the page above your Webmix; f
inally, click the small republish button shown in the yellow box below. The button right next to it also helps you to unpublish that specific Webmix from your PRO Webspace if and when needed.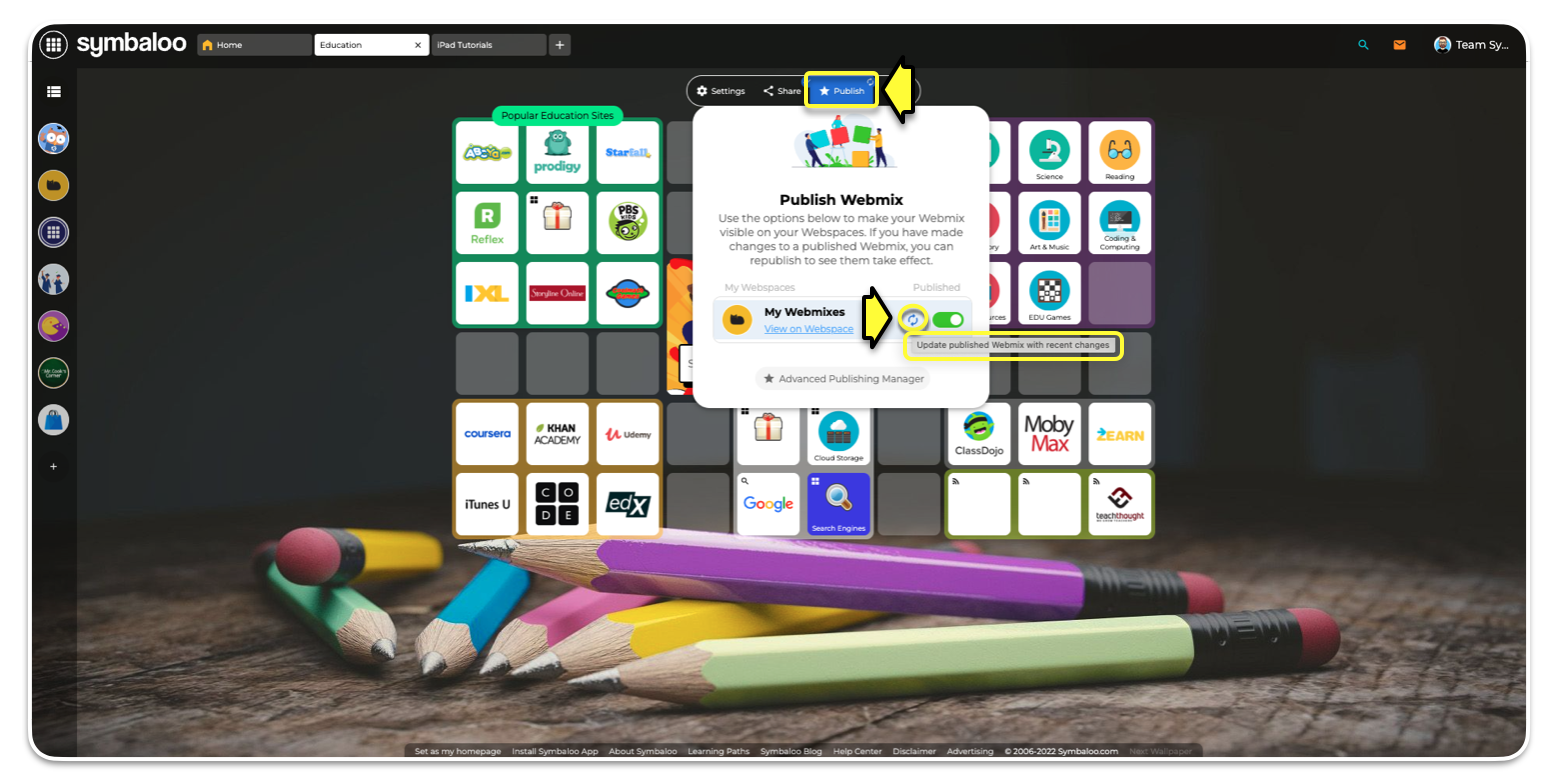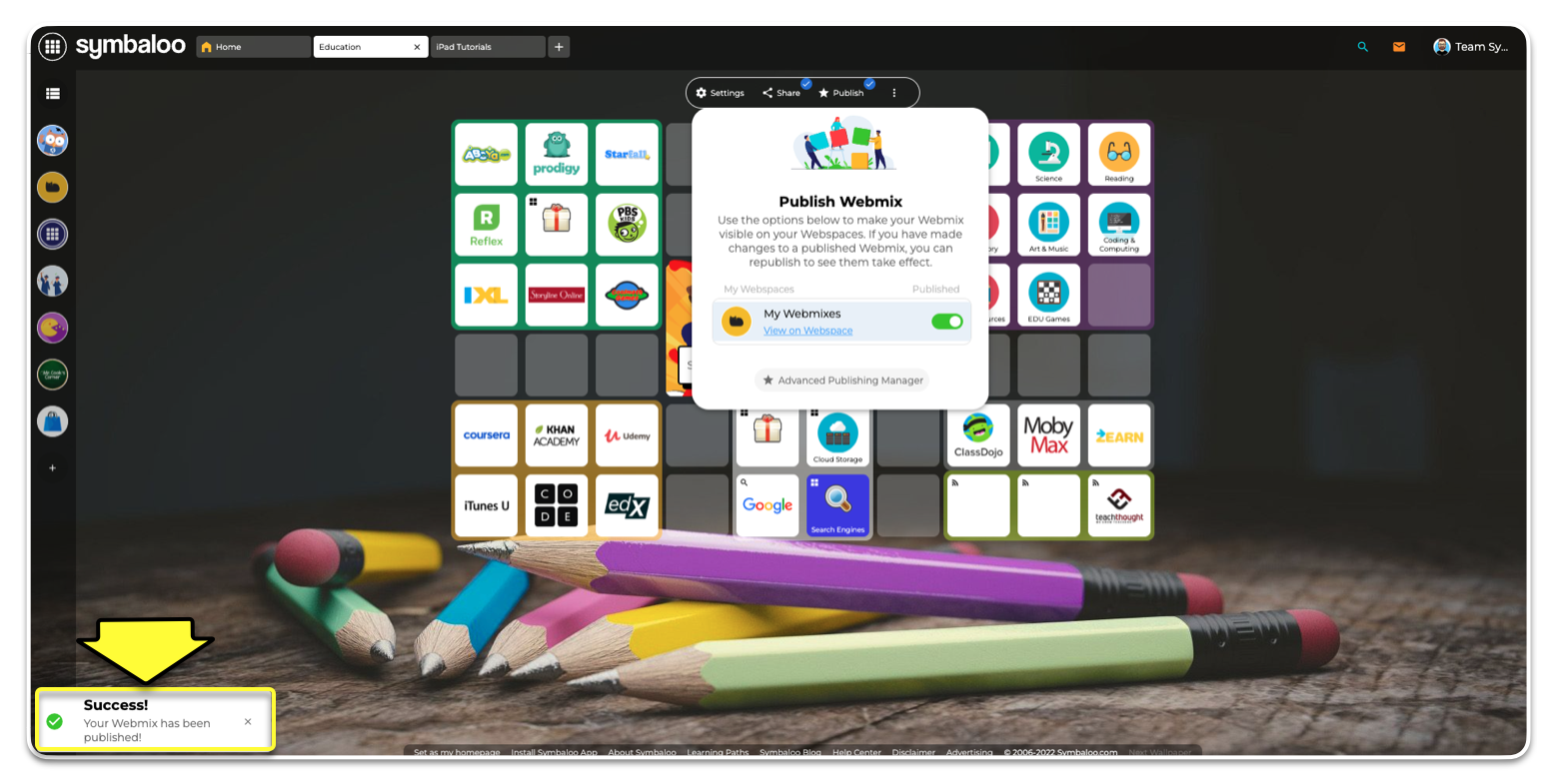 Only the Webmixes published to your PRO Webspace will be visible to those that access your custom domain. Otherwise, everything will be visible to you within your "My Symbaloo" main page and is private and only viewable by you.
Voilà! Your Webmix has now been republished to your workspace. Remember to head back to your "My Symbaloo" main page if you need to make further changes and repeat the steps in this article.
Good Luck!

Related Articles

Differentiating Webspaces: My Symbaloo vs. my PRO Webspace

Finding "My Symbaloo" On the left side of the page, click on the notebook icon (depicted below) to access your Webmix menu: Upon opening your Webmix menu, you will see all the Webmixes in your "My Symbaloo". Clicking on any of these will direct you ...

How to Create a Symbaloo PRO Webspace

If you are having trouble creating a Symbaloo PRO Webspace, please refer to the steps below to get started: Step 1: Click the button with your profile picture located on the top right corner of the screen Step 2: A drop-down will then appear. On this ...

Change and update my account password

If you're looking to update or change your Symbaloo account password, please follow the steps below: Step 1: Start by clicking on the user profile icon on the right side of your page; In the drop-down menu, click Preferences Step 2: In your account ...

How to reorganize Webmixes in your Webspace

Start by clicking the Publish button on any of your Webmixes (This is located in your main Symbaloo Page) Next, click on the "Advance Publishing Manager Button" After, that Drag and Drop the Webmix that you would like to re-order on your Webspace, ...