Custom Webspace URL
One of the main features of a Symbaloo Webspace is a custom URL you are able to create upon signing up for or connecting a new Webspace to your personal Symbaloo account. These Webspace URL's are truly powerful and easy to use - where you'll have one single link (i.e. yourstartpage.symbaloo.com) to share unlimited resources. This URL does not change, and you decide what Webmixes and resources to share publicly with your end users.

Note: Webspaces are free to use, however, we also offer paid subscriptions to remove all advertising.
To summarize, here's how to share your Webspace along with your published Webmixes:

1. Share your custom URL however you like (i.e. yourstartpage.symbaloo.com)
2. Set your custom URL as the homepage for any desired devices (chromebooks, tablets, etc)

3. Have your IT department push out your custom URL to all devices in your organization

It's that simple. One link to share it all.
In the screenshot below, you can see the custom Webspace URL (bryansclass.symbaloo.com), along with the multiple Webmixes published to the Webspace. Here, users can access and use all of these resources, without the ability to edit, add, or tamper with the tiles.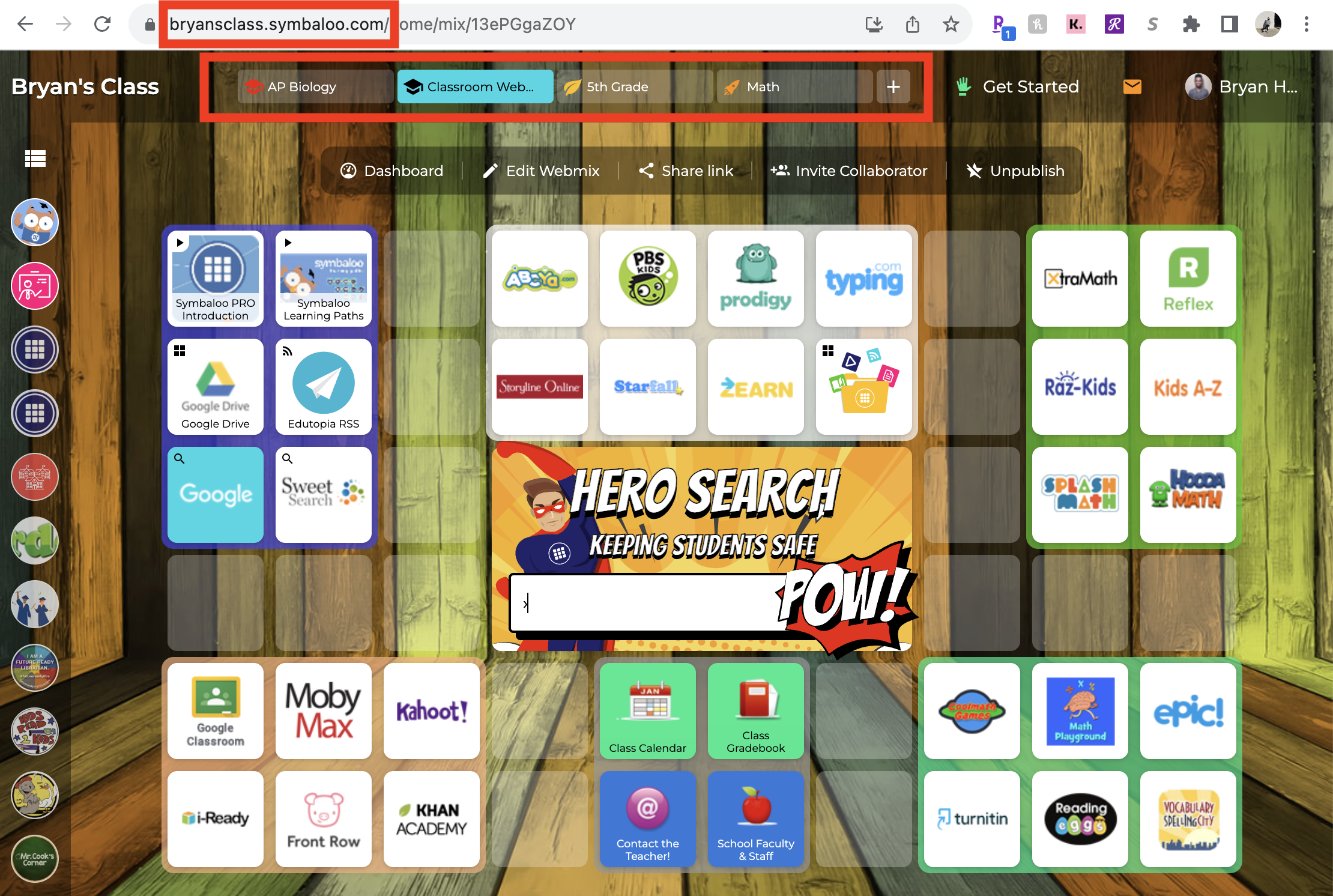 Please feel free to reach out if you need extra help; we would be happy to assist you.