How to share a Webmix - (non-Symbaloo PRO)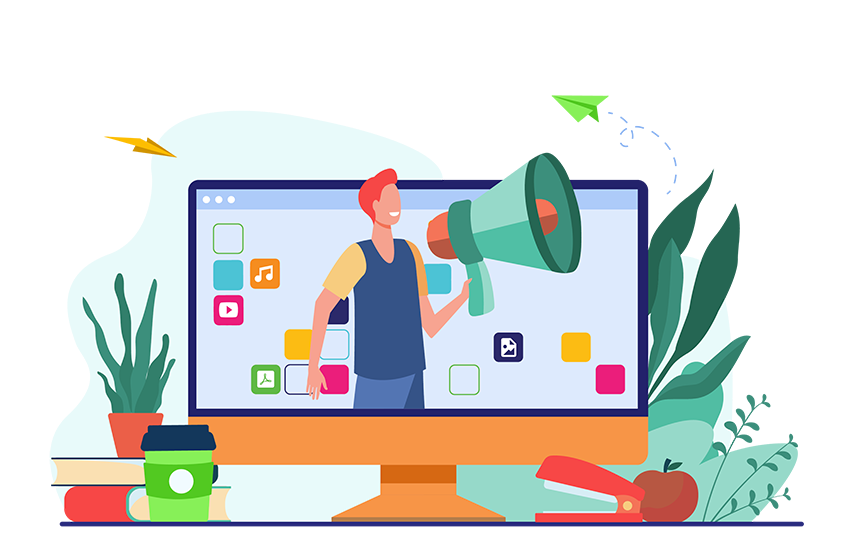 This sharing method is primarily for a regular Symbaloo account (Free Accounts) without a connected Webspace; You are also able to share a Webmix via this method on a PRO Webspace, this article shows how to share an individual Webmix.

To learn how to publish a Webmix to a PRO Webspace, please click here.
Step 1: Start by selecting the Webmix you would like to share, then click the "Share" button at the top center of your page: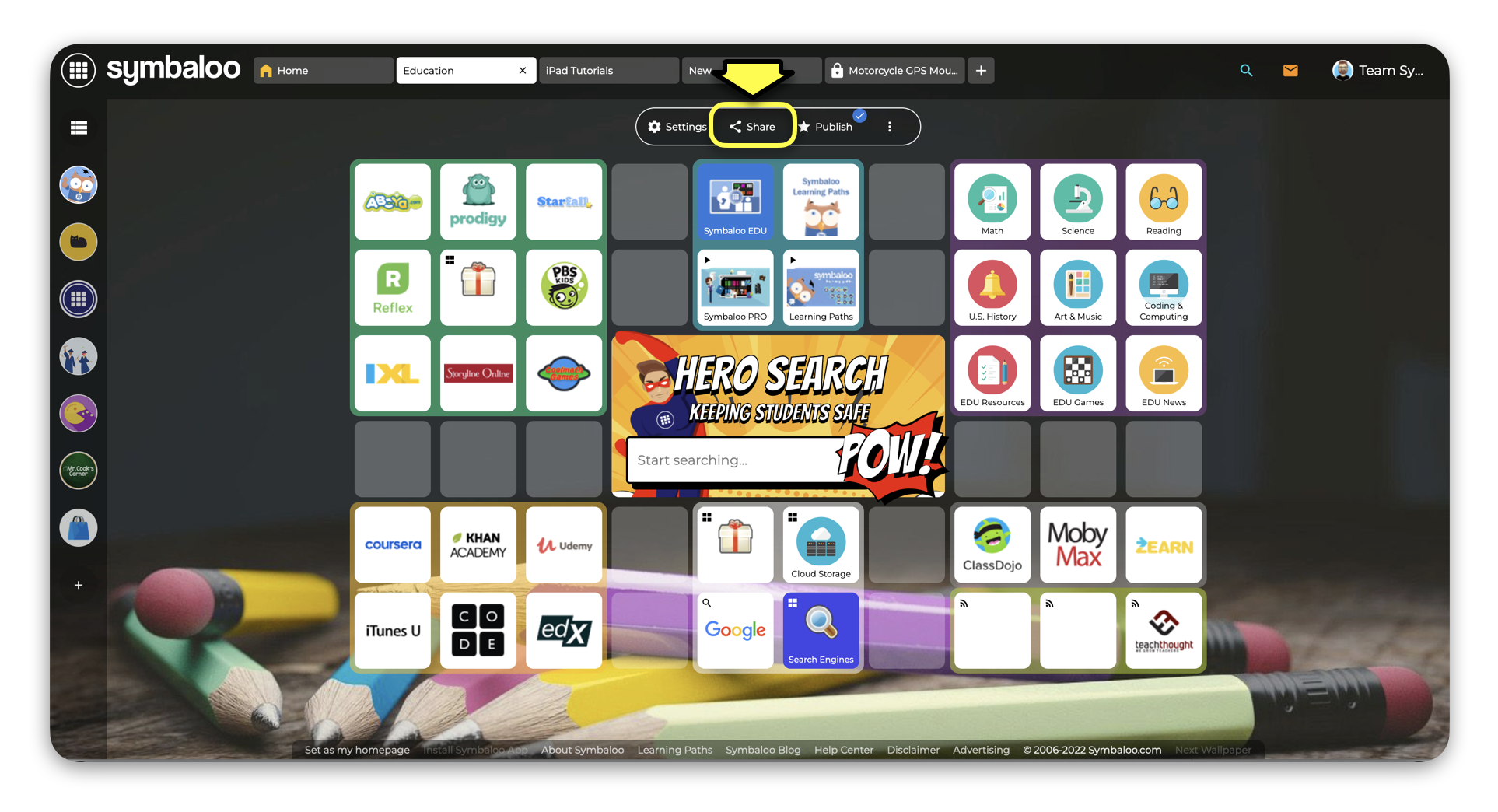 Step 2: You will see the "Webmix share options" menu. Click "share this Webmix" You can
choose whether you would like to share your Webmix publicly or privately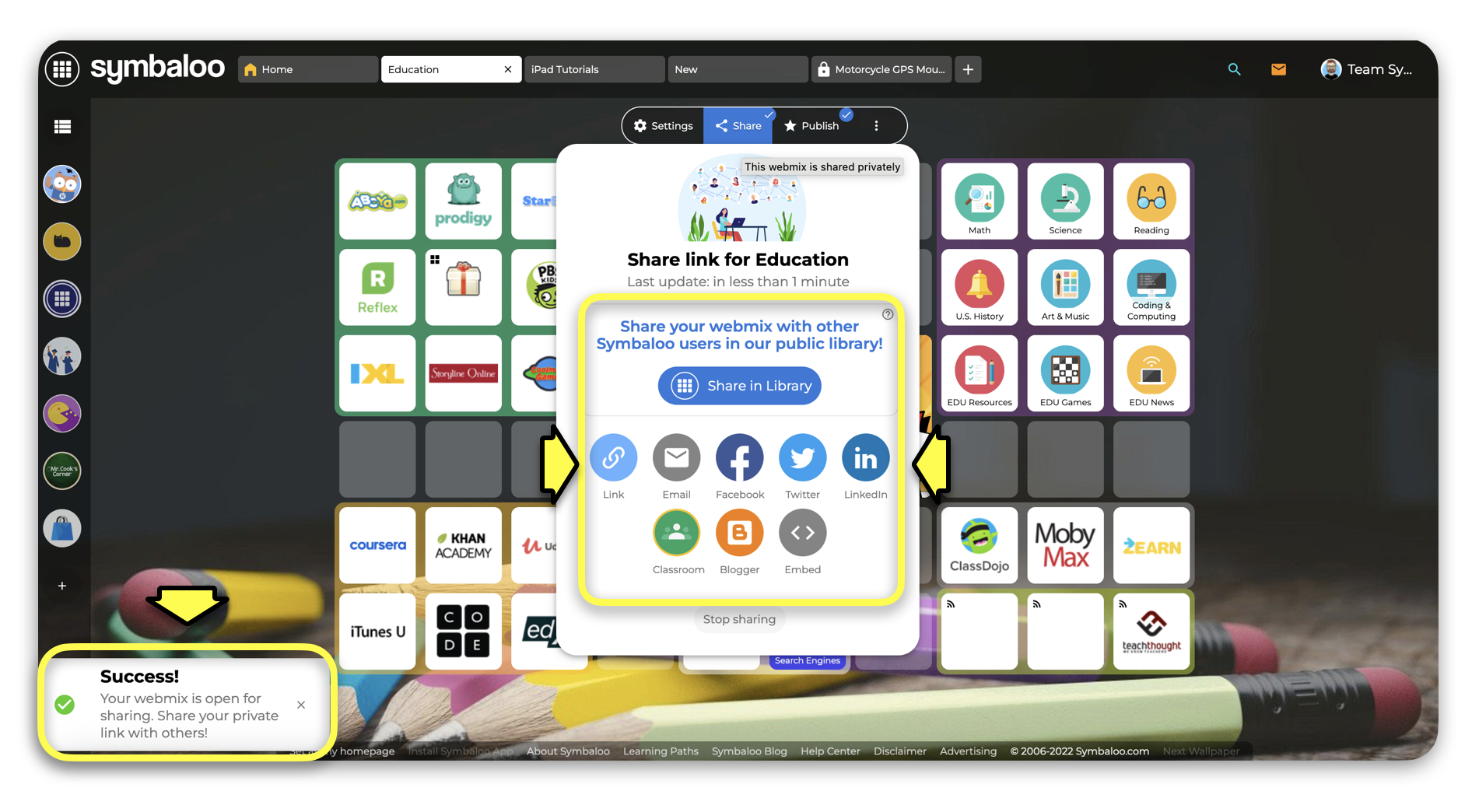 Your Webmix is now shared! If you shared it publicly, it can now be found in the Webmix Library.
If you shared it privately, make sure to share the Webmix link!
Tip: Everytime you make a change to your Webmix, Re-Publish or Re-Share it to ensure that your changes are pushed out to those whom you have shared the Webmix with.
Related Articles

Differentiating Webspaces: My Symbaloo vs. my PRO Webspace

Finding "My Symbaloo" On the left side of the page, click on the notebook icon (depicted below) to access your Webmix menu: Upon opening your Webmix menu, you will see all the Webmixes in your "My Symbaloo". Clicking on any of these will direct you ...

How do I share within Symbaloo PRO?

There are 3 options to share within Symbaloo: Create a sharable link - Create a public or private link that can be shared with anyone. This option can be used to share an individual Webmix. Content that is shared publicly will be featured in the ...

How Do I Share my PRO+ Account?

Custom Domain URL One of the main features of Symbaloo PRO+ is that you have your custom domain URL. You will want to share your custom URL rather than the individual link to the Webmixes. This ensures that there will be no ads on your webmixes or ...

What are the differences between the Symbaloo PRO subscriptions?

For a more detailed and visual overview, please check our available plans.