How to turn off comments on a webmix
If someone or many people have been commenting on your webmix, you can turn off the comments.

Begin by ensuring you are in your "My Symbaloo" workspace. You will know you are in your "My Symbaloo" workspace if you see settings, shared, and publish near the top of the page.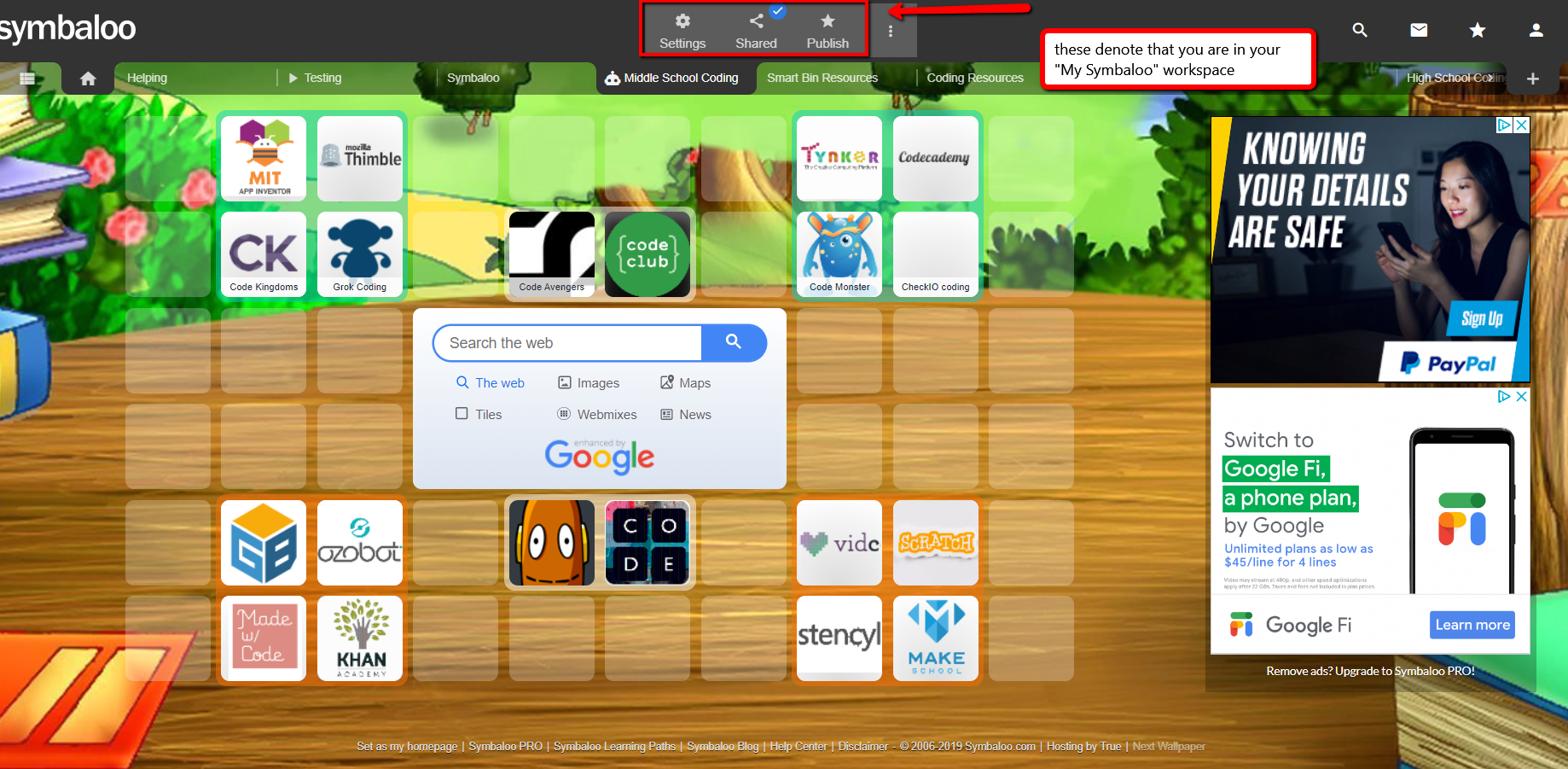 Next, click on the shared button: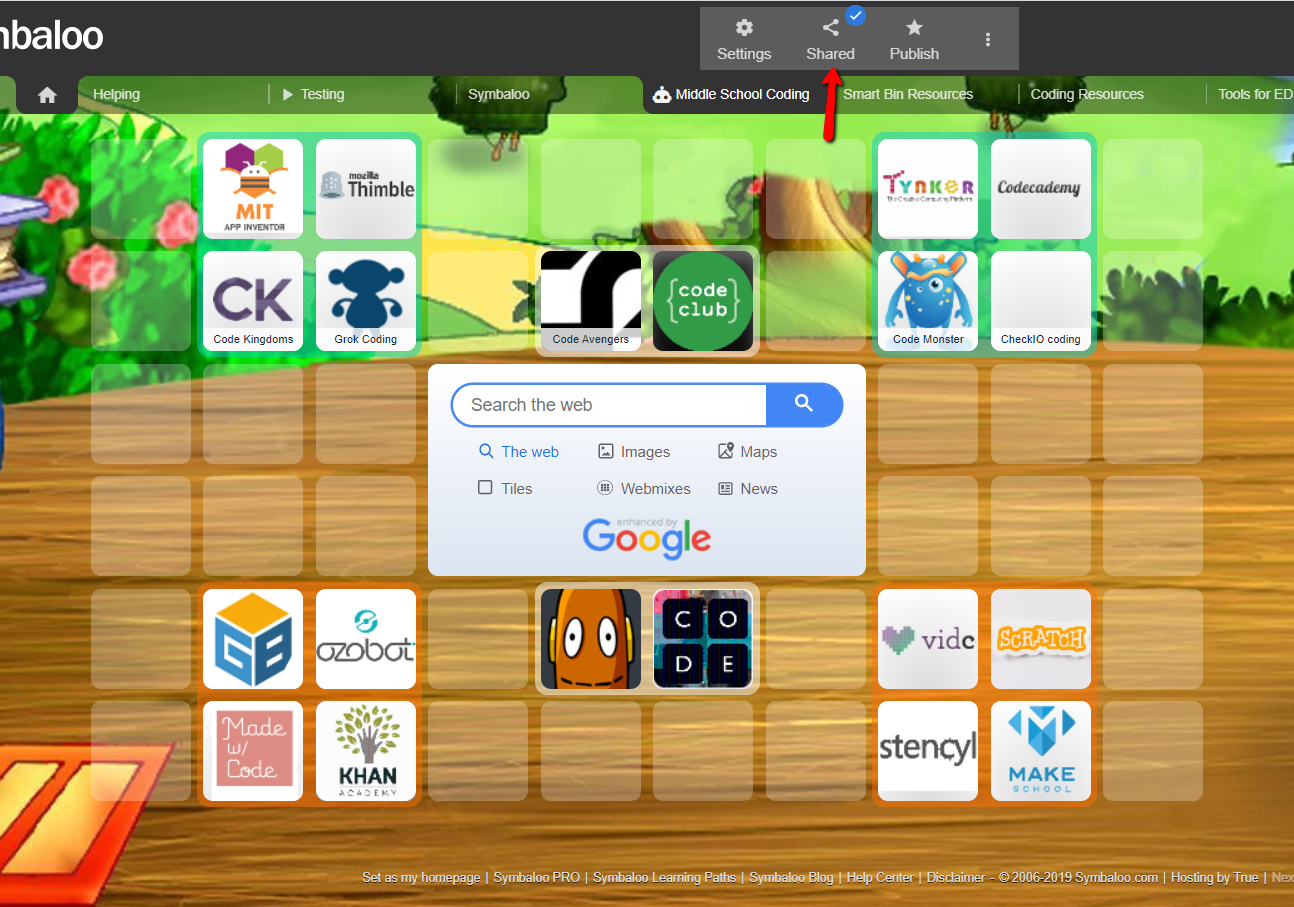 Finally, the shared webmix toolbar will appear. To turn off comments, please click the "Turn on comments" button to turn them off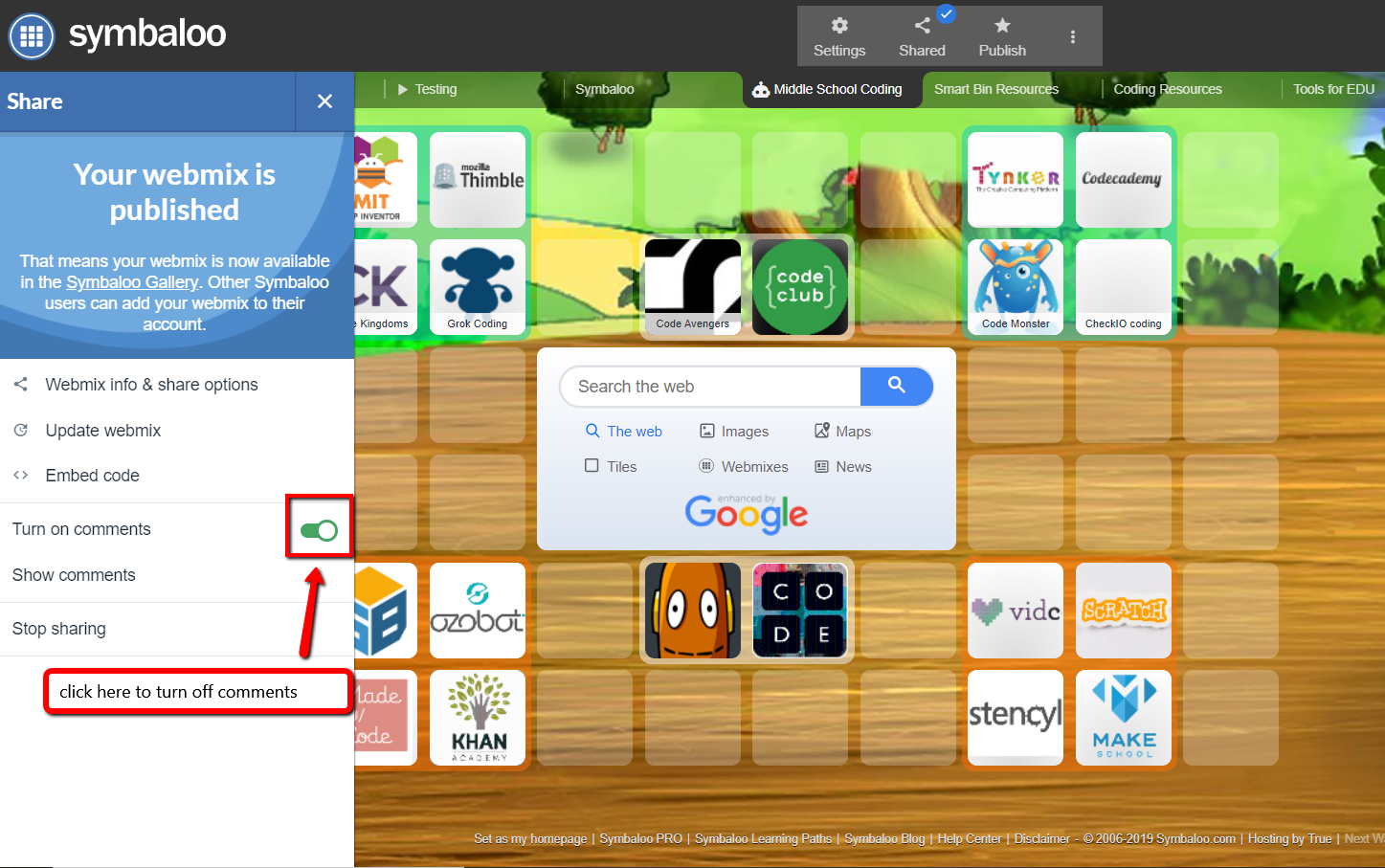 That's it! You should now see a small banner message near the bottom of the page indicating that you were successful. Also, the green switch will be off as well.

Related Articles

Can I modify the size of my webmix?

You can! First click the Options button. Then, turn on the switch for Change webmix size and use the arrows that appear at the bottom, right, and left of the webmix to add/remove rows and columns from your webmix. To learn more about editing your ...

What is a webmix?

A webmix is a collection of tiles for a specific subject. There are two types of webmixes: 1. Webmix that contains tiles (links, bookmarks, widgets, embedded content) 2. Webmix that contains RSS tiles (larger, 3x3 tiles with RSS feed shown inside) To ...

Resize an embedded webmix

If you are looking to change the size of your webmix (bigger or smaller) on your blog or website, all you have to do is change the numbers in your embed code. For example, your embed code will look similar to: <iframe frameborder="0" ...

I deleted my webmix

If you selected the "x" on a webmix in the tab bar, you can recover it by clicking on the icon to the far left of the tab bar. In the My Webmixes side bar, you can scroll through all of your webmixes until you find the one you are missing. By ...

How to update your webmix

If you are having issues with your webmixes not updating, not appearing correctly, or appearing different for different people, you must re-publish your webmix. Step 1: To re-publish your webmix, click on the webmix you would like to re-publish. ...