If you have shared a Webmix and a video will not open in your shared Webmix, follow this guide!

First, in your "My Symbaloo" begin by right-clicking on the Tile you are having issues with. In the drop-down menu, click the "edit" button

Next, the tile editor menu will pop up. Look for the option, underneath the URL of the tile, which will say "Embedded (opens in Symbaloo)"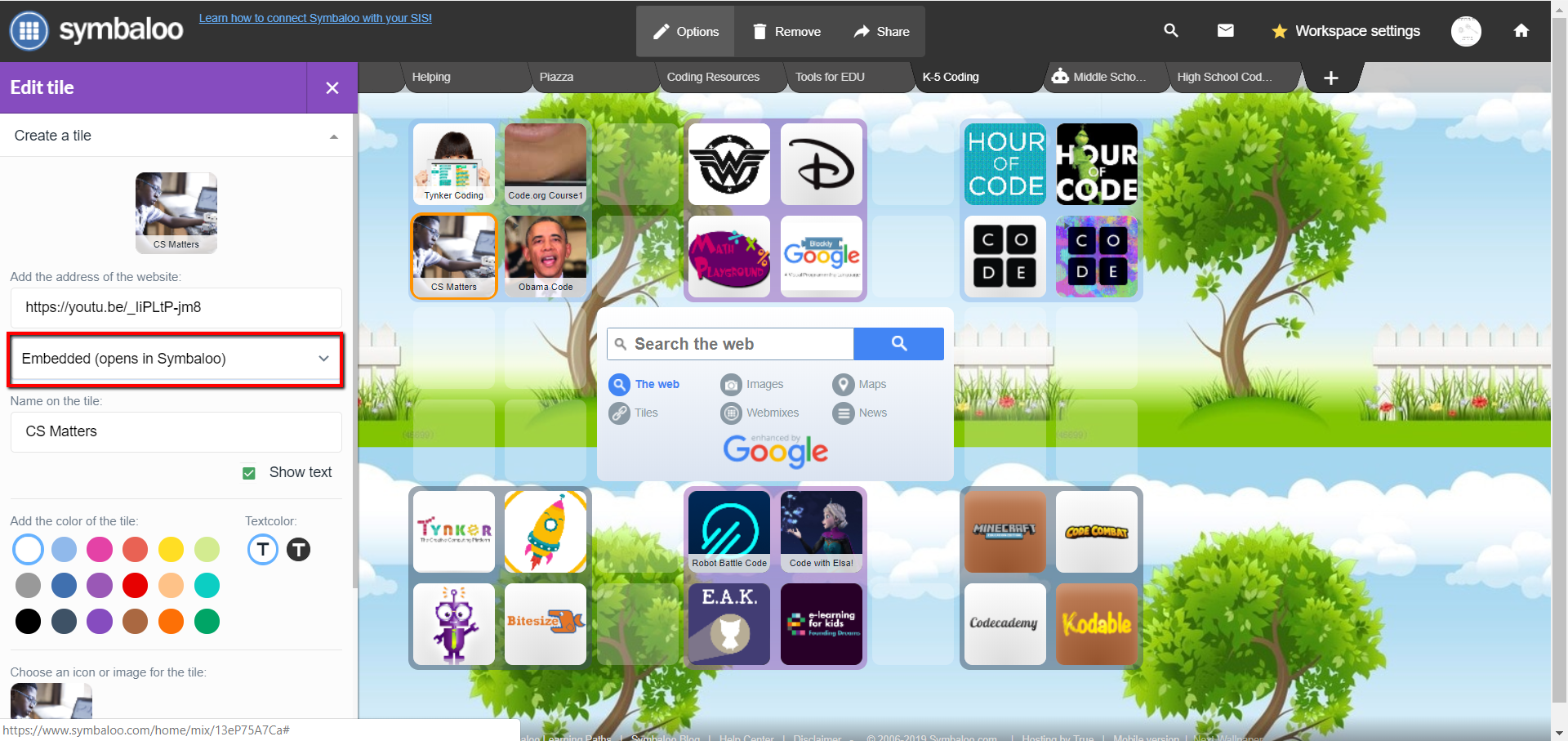 Please click on the "Embedded (opens in Symbaloo)" button and in the drop-down menu, choose "Website"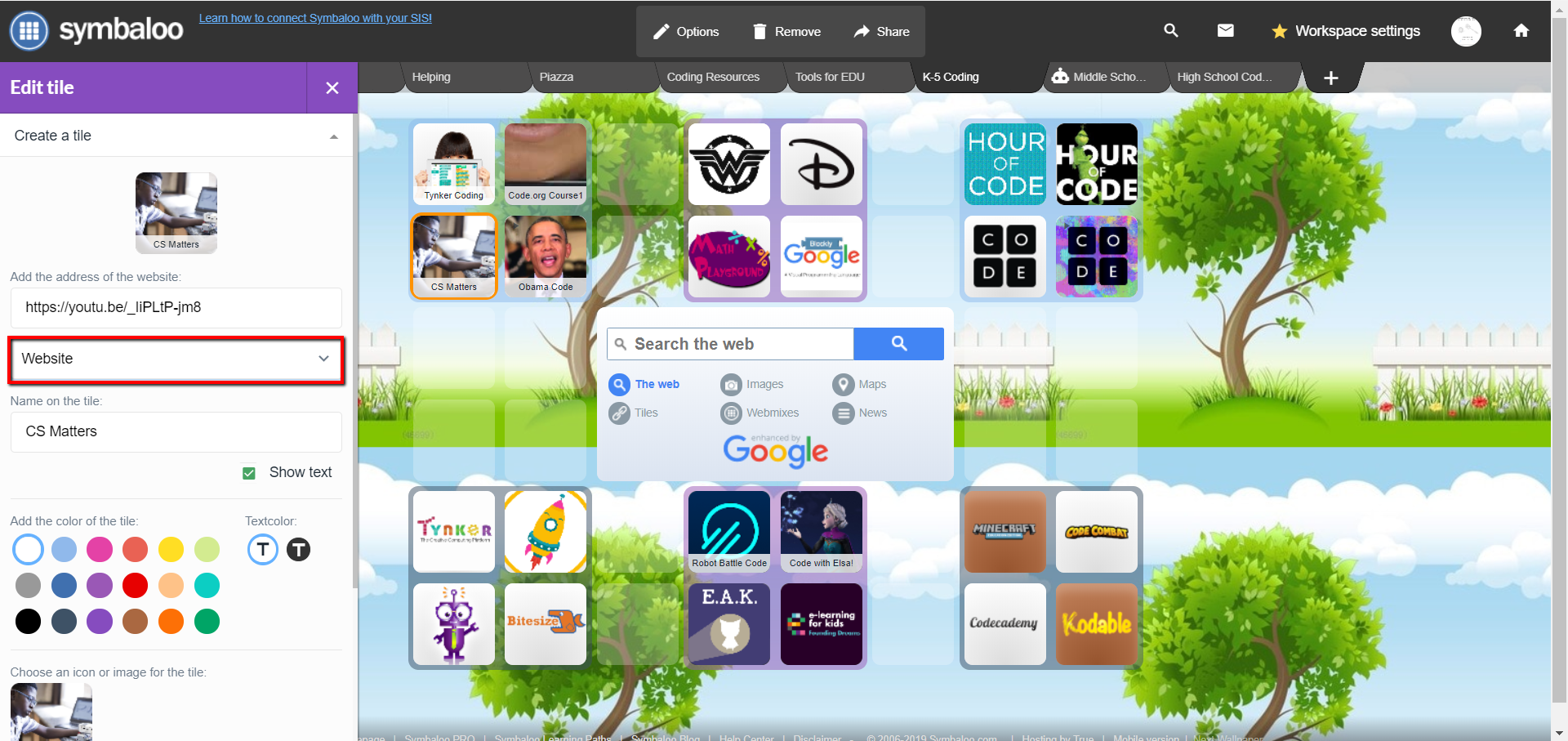 Finally, at the bottom of the tile editor, please click the green Save button.

Now republish your webmix for the changes to take effect. Voilà! Your tile should now open in a new tab when shared with others.