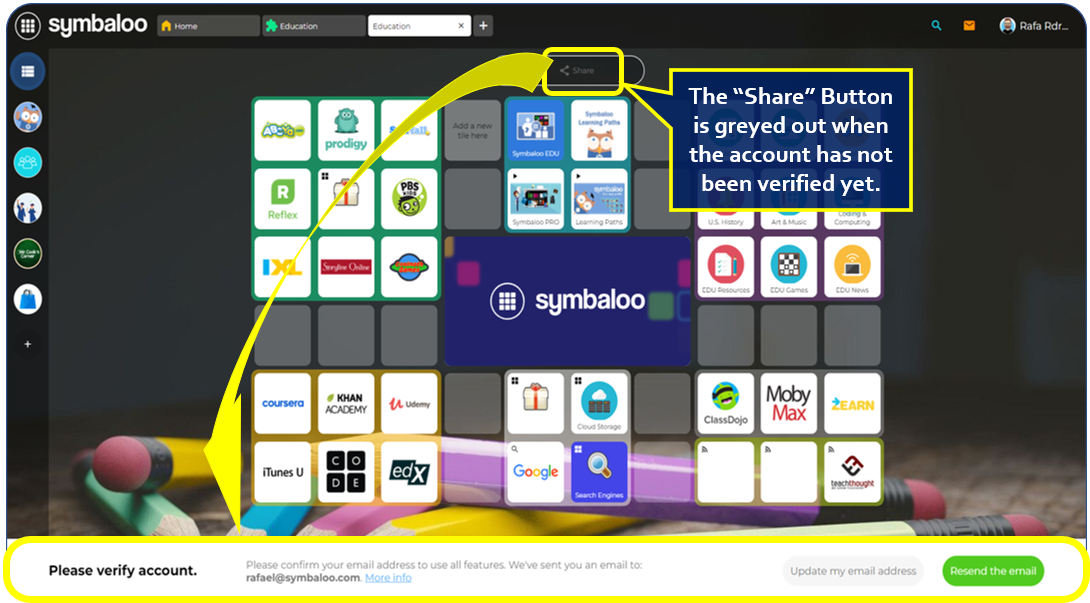 For premium users, check out
this tutorial
on how to share your Webmixes.
If you do not receive the verification email, make sure to add the domain @Symbaloo.com to your safe sender's list. This frequently happens with private email domains, such as Private Schools
and
Government domains, among many other domains.
Just remember the following tips:
THE EMAIL COULD BE IN YOUR SPAM FOLDER

Check your Spam folder for the missing email. If you find it, move it to your Inbox.
Marking an email as Spam or Not Spam trains your SpamGuard to filter spam messages you define.
Good to know: Filters take priority over SpamGuard.
THE SENDER COULD BE BLOCKED

Check your blocked address list to determine if the sender's address is on it. If it is, remove it from the blocked list.
THE EMAIL COULD BE FILTERED

Check your filters to determine if an erroneous filter sends the message to another folder.
MAIL FORWARDING COULD BE ENABLED

If this is enabled, all of your incoming emails could be sent to another email address, and nothing could be saved in your Inbox.
Check your Mail Forwarding settings to make sure it is not enabled.
Please feel free to reach out if you need extra help; we would be happy to assist you.