Session Codes: Where to find them and how to use them
In Symbaloo Lesson Plans, users now have the option to begin tracking their student's progress in their lessons. Once you have finished building your lesson, select "Assign and Start Tracking" in the options bar above your lesson plan.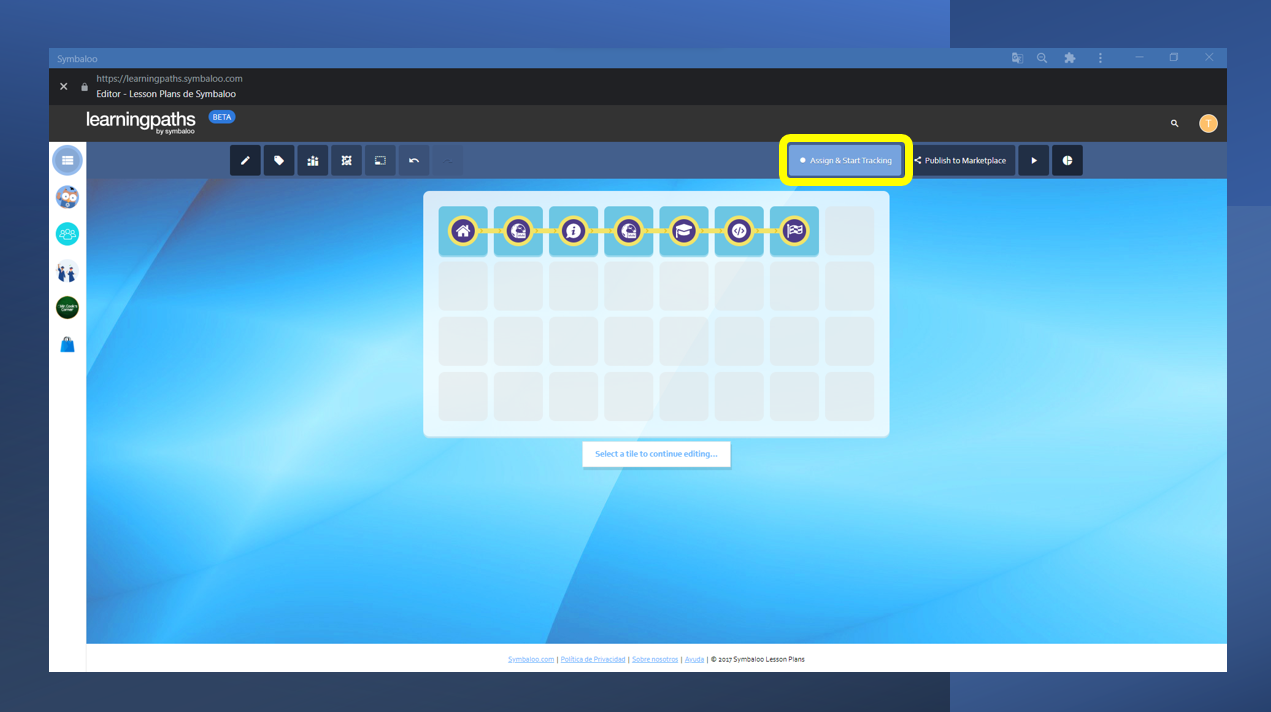 This will open a pop-up with your session code. Below the session code will be options where you can schedule your assignment, enable a chat feature for your students to live chat with you if they have questions, and lock your lesson so that only your registered students can join. You will also have six share options to send the code to your students via email, Facebook, Twitter, link, Symbaloo message, and QR code.
Related Articles

Do I have to register to use Symbaloo?

Though we do not require someone to have a Symbaloo account to use the tool, we do recommend registering for an account to ensure that your content, settings, and preferences are always saved. By creating your symbaloo account, you'll be able to ...

Why use Symbaloo?

Symbaloo is a visual bookmarking tool that makes it simple and fun to organize the best of the web. You have all your favorite websites at your fingertips. With an account, you can access your bookmarks from everywhere with any device and share your ...

How do I find and add widgets to my webmix?

To add a new Widget, go into your account preferences and click the "other options" link to search our available options. You can also search for and find a Webmix of Widgets such as the one here: http://edu.symbaloo.com/mix/widgets Home > Settings ...

How to use the Symbaloo bookmarker tool

The Symbaloo bookmarker tool is designed to allow you to create a tile and add it to your Symbaloo account while you are browsing the web. Without even having an open Symbaloo Webmix !!!! To learn how to use the Symbaloo bookmarker tool, please watch ...

What does it cost to use Symbaloo?

Symbaloo is and always will be free. However, we now offer free PRO accounts for educators in addition to our premium paid teacher, school, and district PRO accounts Symbaloo PRO Sponsored - Free for all educators and supported by advertisements ...