Symbaloo vs. Symbaloo PRO
Symbaloo offers two free options: a regular personal account and a Symbaloo PRO (ad-supported) Webspace.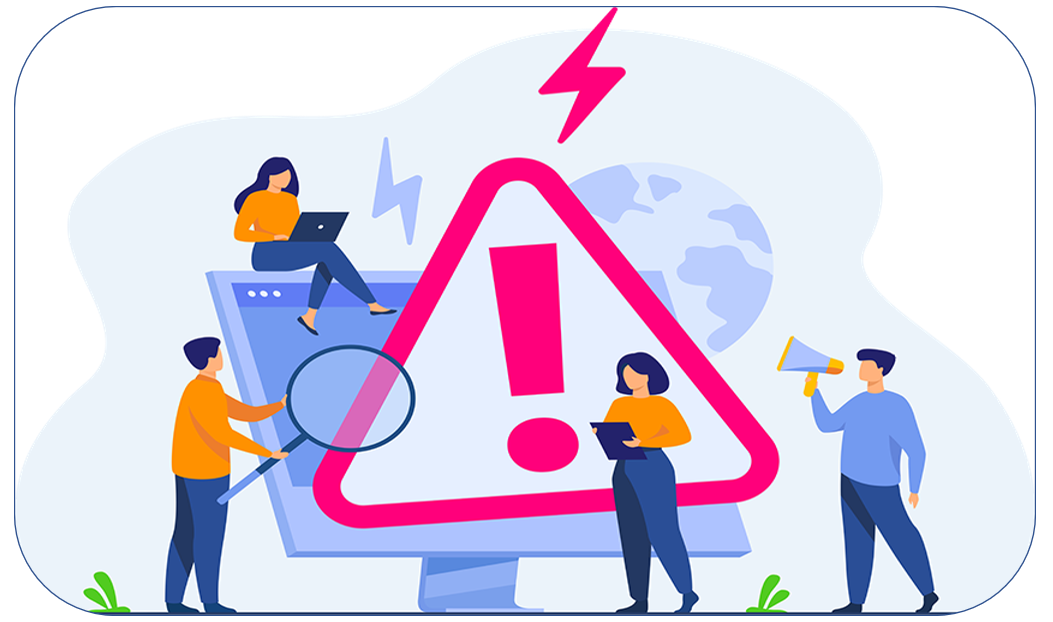 A regular personal account allows you to create and manage an unlimited number of Webmixes and Tiles. With the regular version, you'll be able to share Webmixes individually via a preview page that can only display Webmixes at their standard size of 10x6. With this account, you only have access to Webmixes and Learning Paths and do not have a set domain to share multiple Webmixes.



Symbaloo PRO is a better option for sharing and provides additional features, such as your set Webspace domain (i.e.,

yourname.symbaloo.com)

the ability to share multiple Webmixes via your single set domain, and more.



As noted above, we offer a FREE PRO Webspace via a quick upgrade from your regular account. Simply navigate to your user icon at the top right of your page in your regular Symbaloo account and click on "Open a new PRO Webspace." Follow the procedure, and you'll have a handful of new features to take your resource management and sharing to the next level!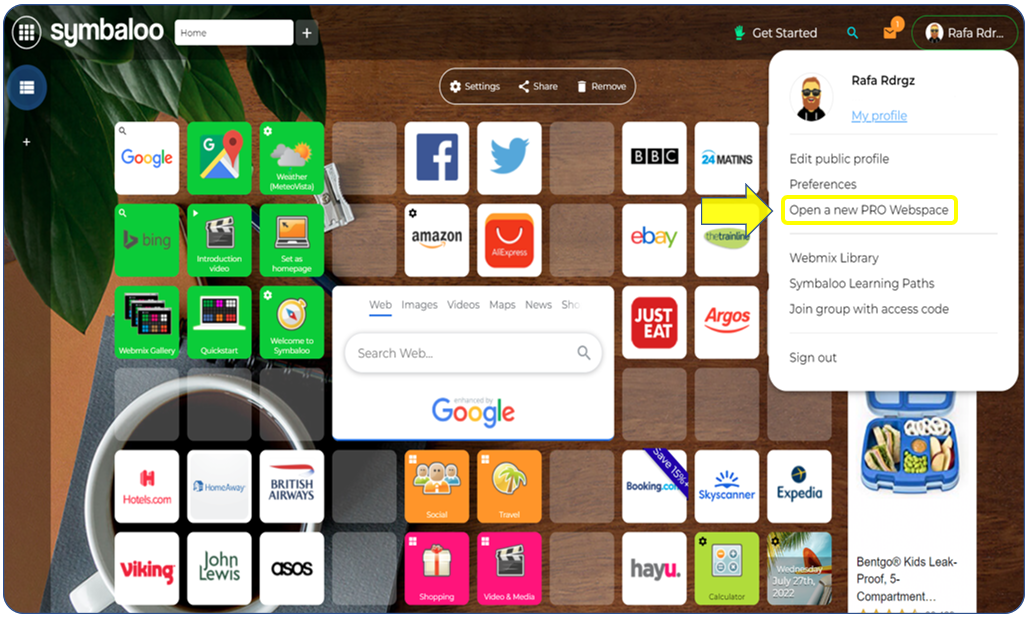 You can find more information on Symbaloo PRO by visiting our website HERE.

____________________________________________________________________________________________

Related Articles

What are the differences between the Symbaloo PRO subscriptions?

Symbaloo PRO Sponsored - Free for all educators and supported by advertisements from sponsors. Users are automatically assigned their Webspace domain. Symbaloo PRO for Teachers ($49/yr) - Ad-free, includes a custom Webspace domain and unlocks the ...

Differentiating Workspaces: My Symbaloo vs. my PRO Webspace

Finding "My Symbaloo" On the left side of the page, click on the notebook icon (depicted below) to access your Webmix menu: Upon opening your Webmix menu, you will see all the Webmixes in your "My Symbaloo". Clicking on any of these will direct you ...

How to Create a Symbaloo PRO Workspace

If you are having trouble creating a Symbaloo PRO workspace, please refer to the steps below to begin the creation process. Step 1: Click the button with your profile picture located on the top right corner of the screen Step 2: A drop-down menu ...

What are the different types of users within a Symbaloo PRO account?

Administrator - Has access to manage settings, users, groups, and more within the assigned Webkspace. Collaborator (single Webmix access) - A user that has been granted access to edit a single Webmix. Updates appear in real-time. (Re-Publishing is ...

What is the difference between a regular Symbaloo account and a Symbaloo PRO version?

The free Symbaloo platform is targeted for education use. Educators will notice that the Symbaloo gallery is filled with great educational Webmix topics from other teachers worldwide. All Symbaloo Webmixes and Tiles available are appropriate for ...