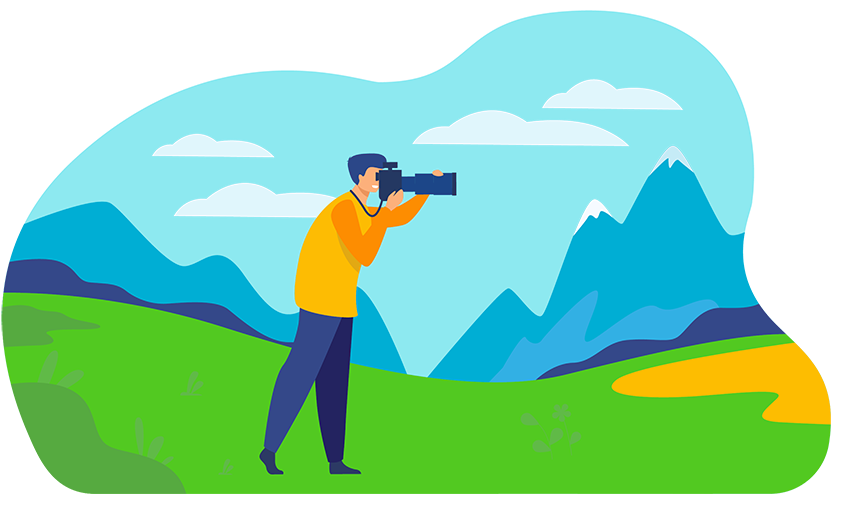 If you've got too many Webmixes in your account and cannot find them, this is the perfect guide for you!

To search for your Webmix, begin by clicking the small tab icon on the top left hand as illustrated below; Next, you will see a list of your Webmixes. To search for a specific Webmix, type the name of the desired Webmix in the box as illustrated below.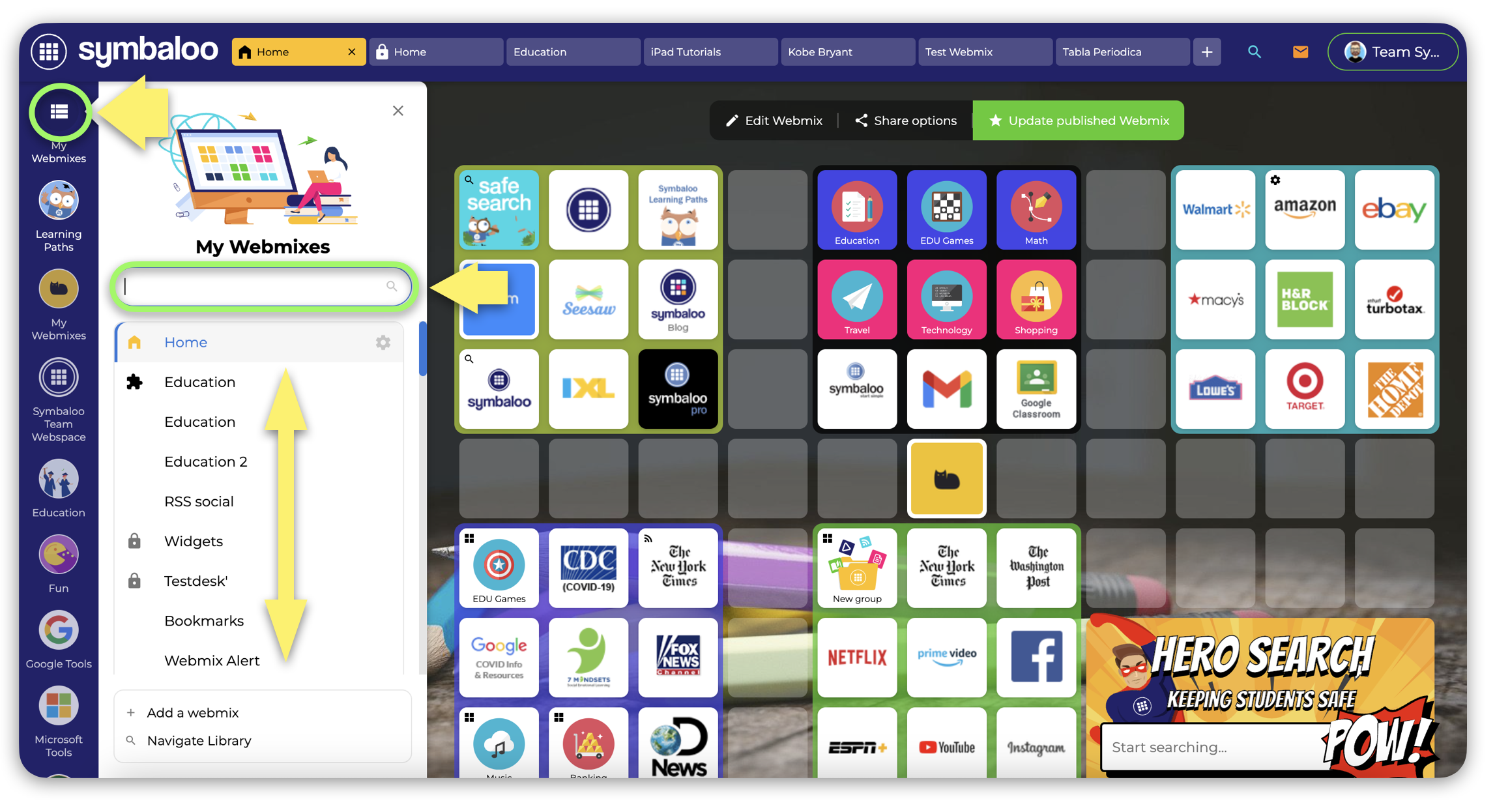 Finally, as you type the name of your Webmix, it will automatically appear.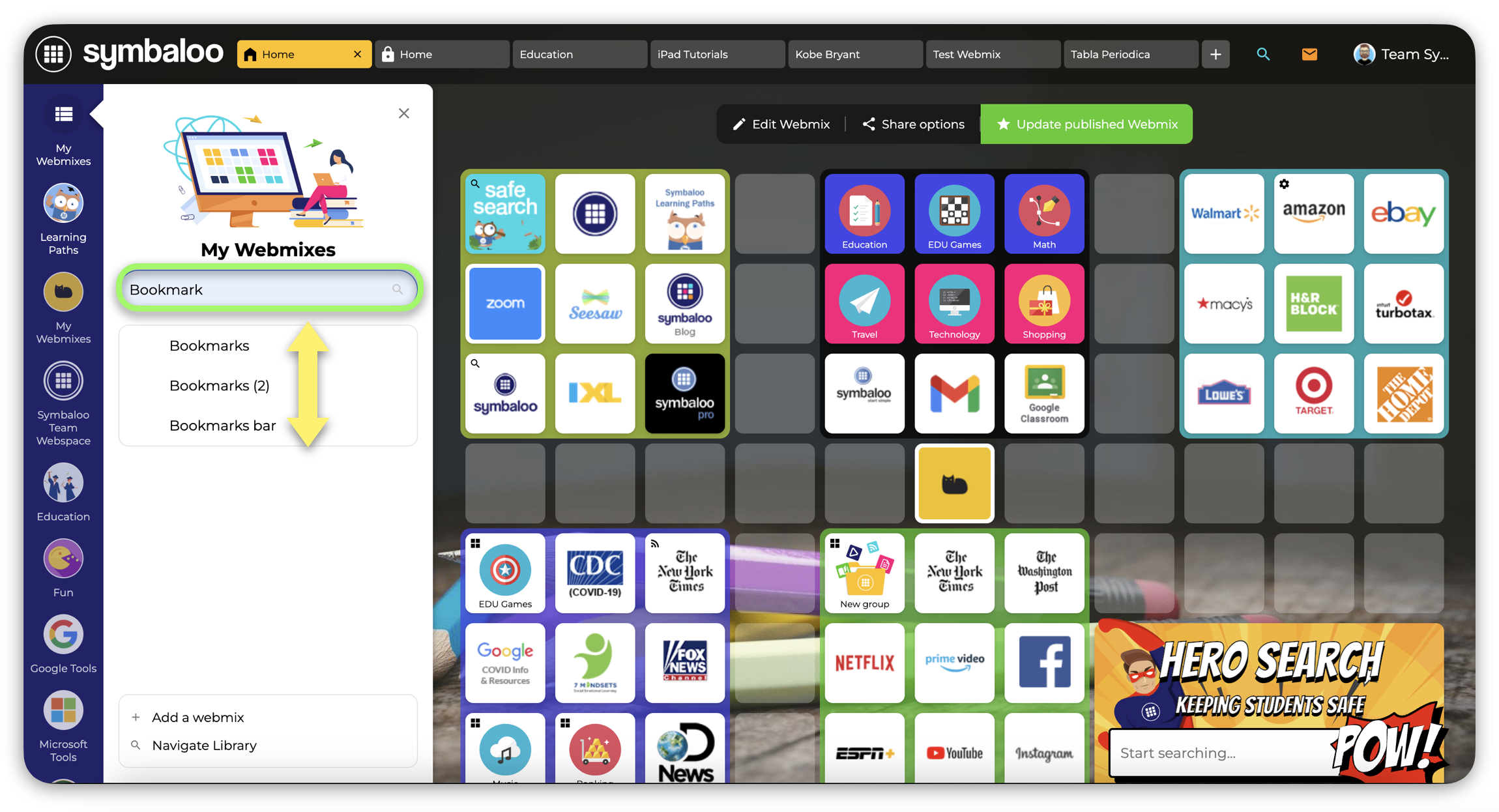 That's it! You have now found your missing Webmixes.

Please note that this option is useful when the desired Webmix is ONLY closed from the X right next to its name from each tab.