What are Pageviews and how are they counted?



How Many Pageviews do I need for my Classroom, Library, School, or District Subscription?

Overview
Symbaloo PRO Webspaces accumulate
Pageviews
when a visitor lands on your Webspace or loads an associated Webmix within your Webspace.
Each Symbaloo PRO Plan includes a monthly allotment of Pageviews that will reset on the same day. If a Webspace exceeds its monthly limit, it will show advertising until the reset date (or until the plan is upgraded to a higher tier). Webspaces will never be disabled if Pageviews are exceeded.
The Pageview Limit for each plan is shown in the table below:


Pageviews are updated daily and can be viewed in the Administrator Dashboard of any Webspace.
Notifications

An early warning notification is sent when a Webspace has accumulated 80% of the monthly usage limit.
When a Webspace reaches the monthly limit, a final warning will indicate that advertising will be enabled imminently.
Once a Webspace exceeds the plan limit, advertising will be enabled, and the Webspace Administrator will be notified. Notification will include # of days until Pageviews reset, and we may also recommend higher tier plans to accommodate usage properly.
You can access your information like this: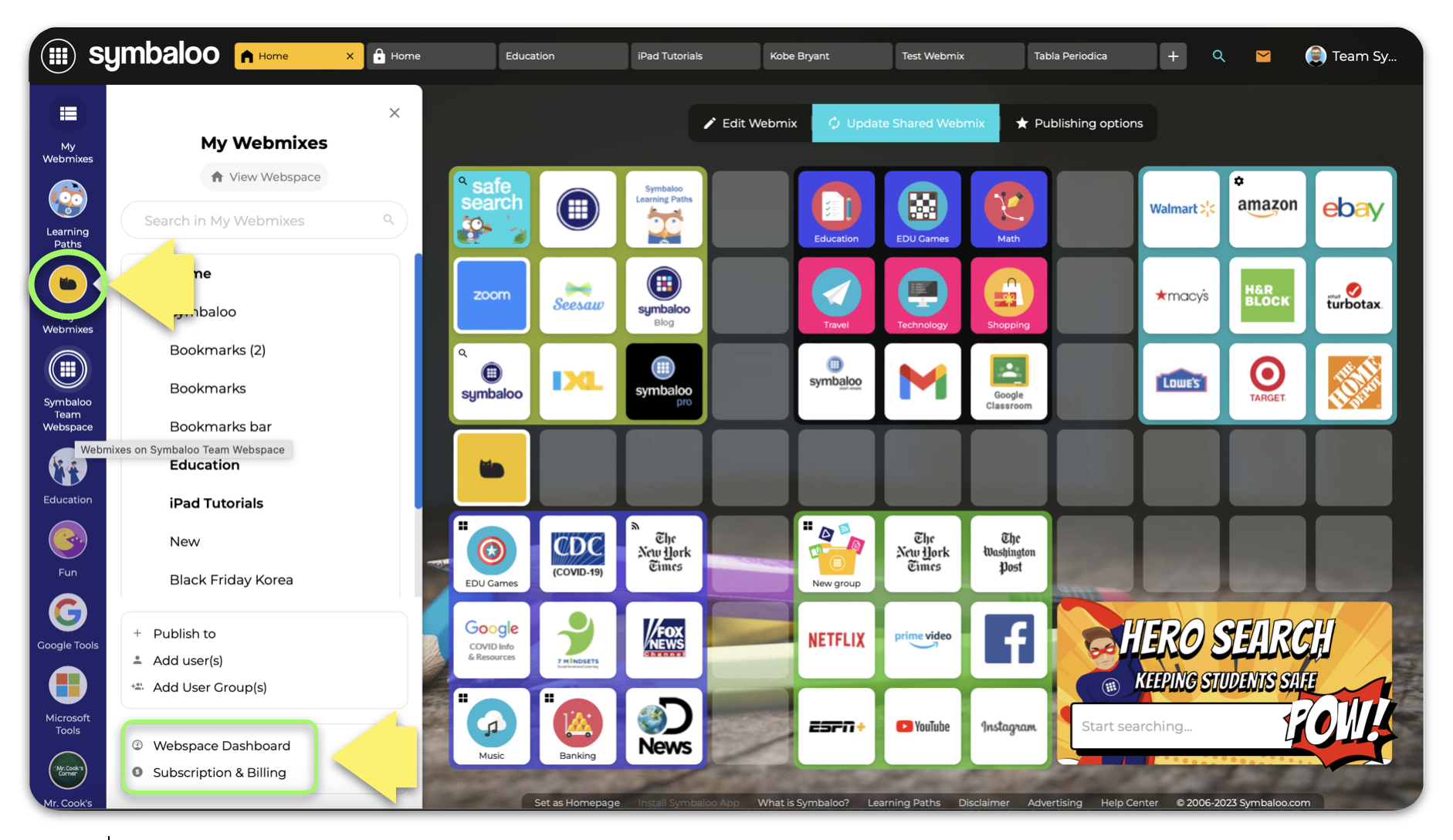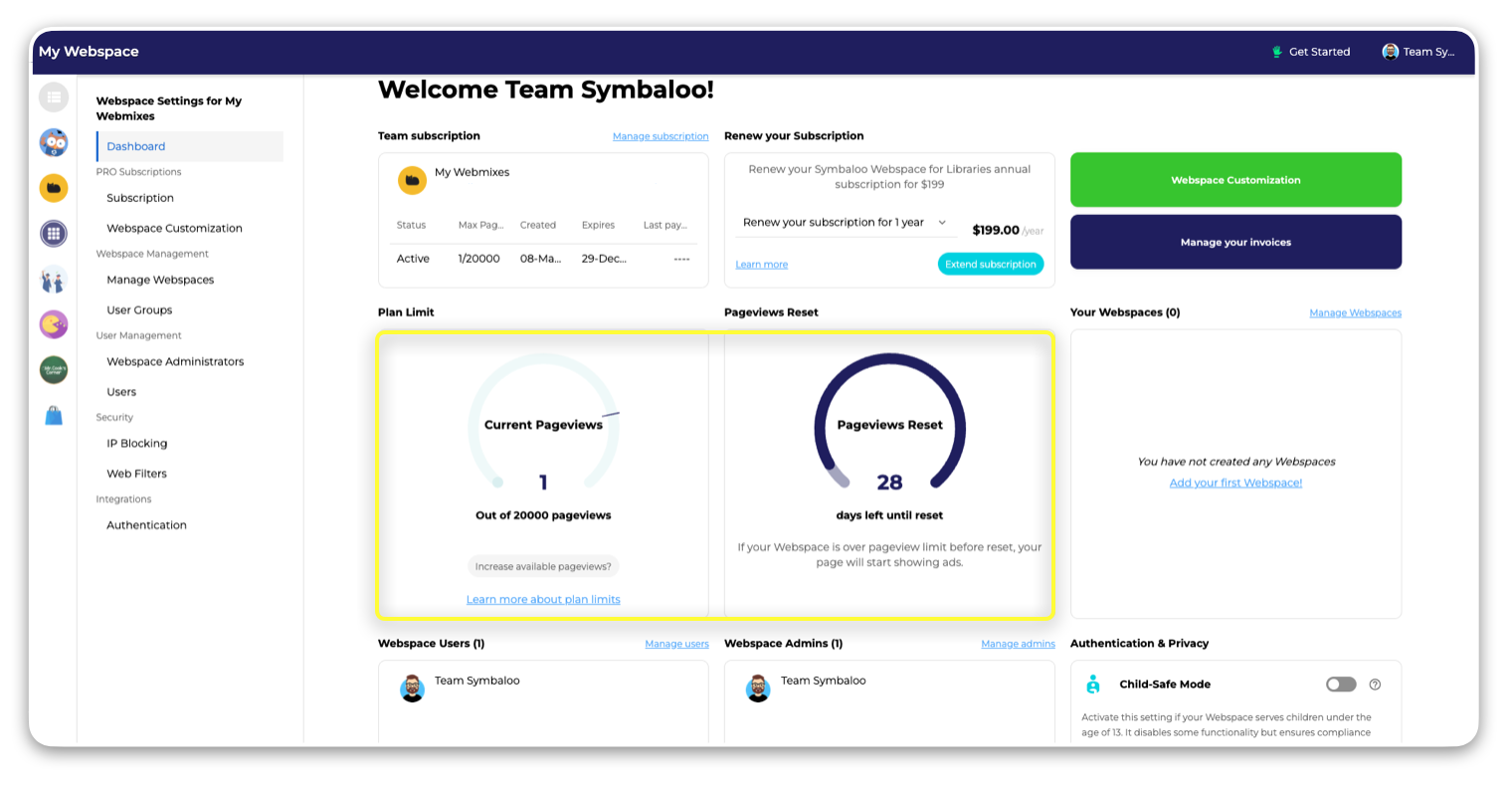 Please feel free to reach out if you need extra help; we would be happy to assist you.