What are the differences between the Symbaloo PRO subscriptions?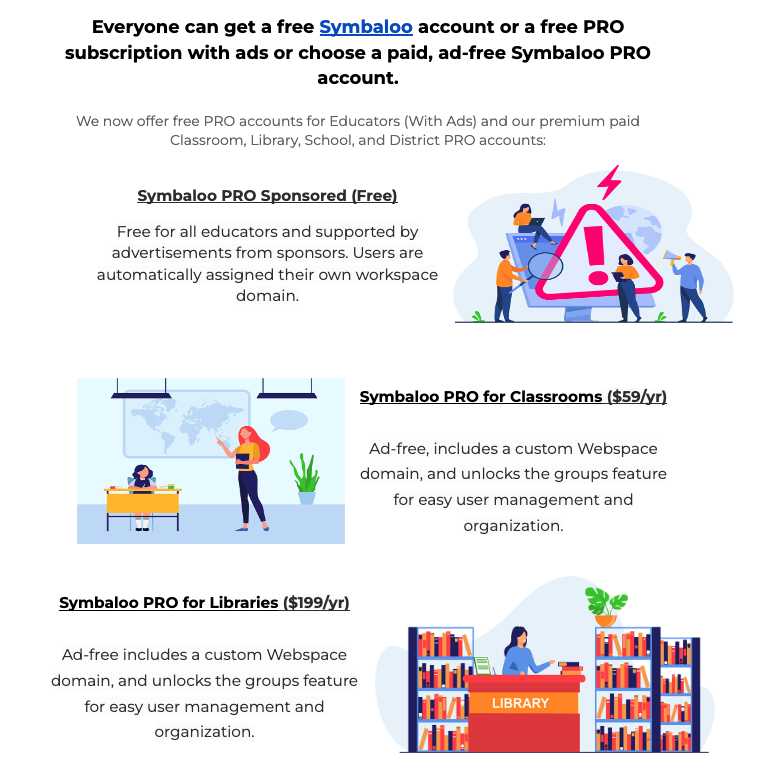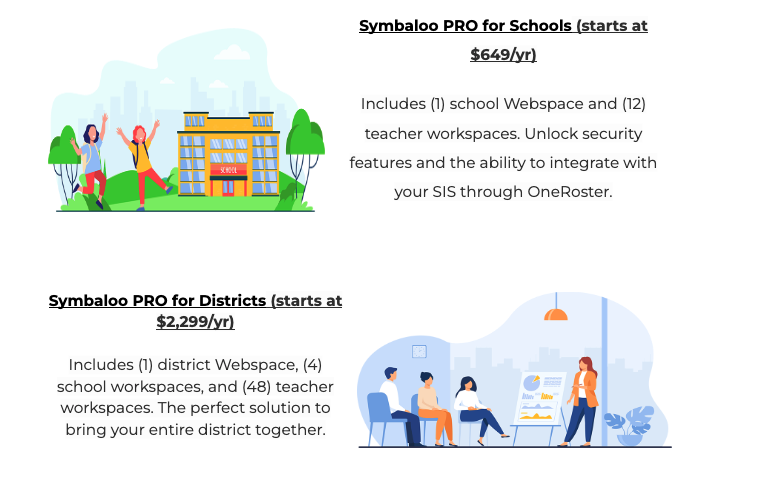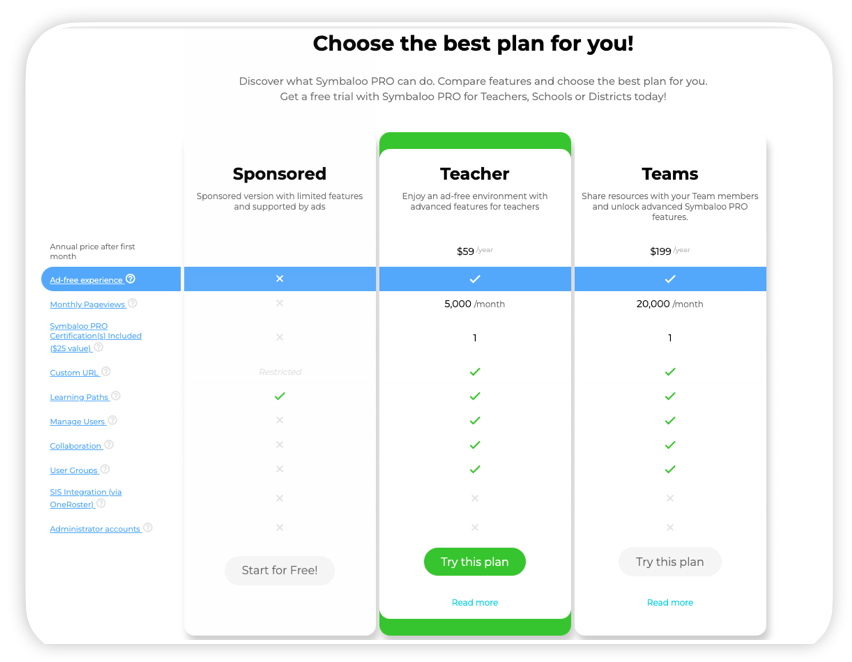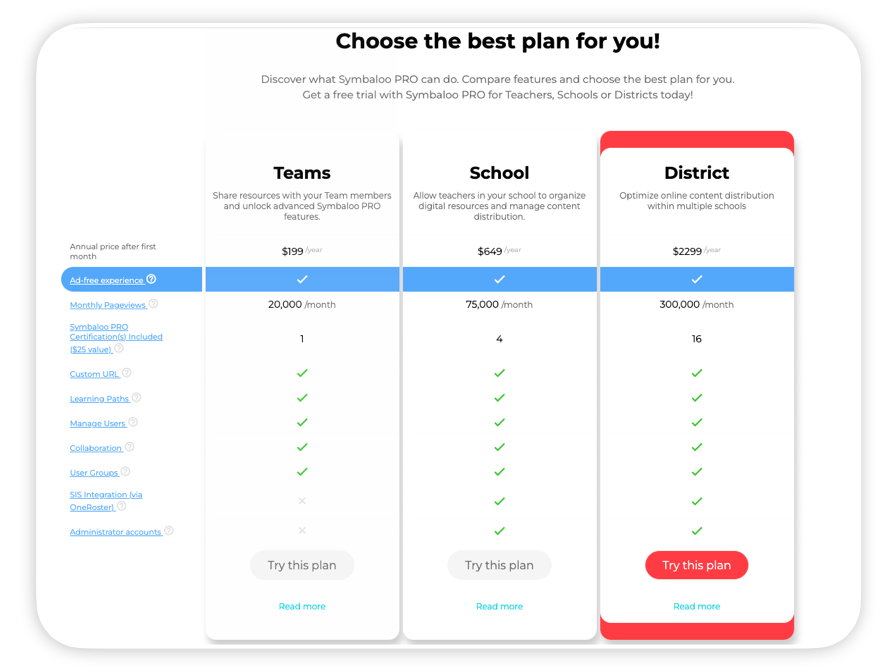 Related Articles

Differentiating Webspaces: My Symbaloo vs. my PRO Webspace

Finding "My Symbaloo" On the left side of the page, click on the notebook icon (depicted below) to access your Webmix menu: Upon opening your Webmix menu, you will see all the Webmixes in your "My Symbaloo". Clicking on any of these will direct you ...

How to Create a Symbaloo PRO Webspace

If you are having trouble creating a Symbaloo PRO Webspace, please refer to the steps below to get started: Step 1: Click the button with your profile picture located on the top right corner of the screen Step 2: A drop-down will then appear. On this ...

Unable to register for Symbaloo

If you are unable to create a Symbaloo account, there may be several reasons why. Please try the following below: - Try using a different email address. - Make sure your passwords are identical. - Make sure to agree and check the Symbaloo terms ...