What does it cost to use Symbaloo?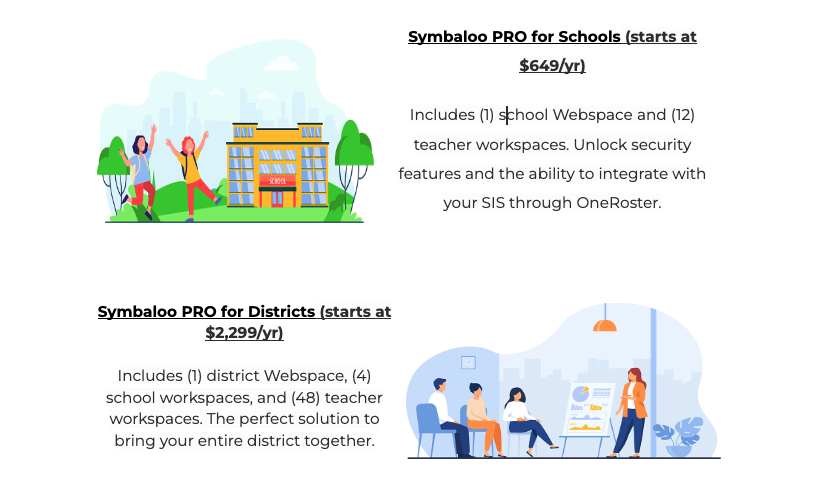 If you want to learn how to create a Symbaloo account, click
here
to browse our YouTube channel!
Related Articles

Remove Symbaloo from my homepage

Symbaloo is a Website that can be set as a homepage in your browser, meaning you can also remove it easily. If you do not wish to use Symbaloo or simply do not want Symbaloo as your browser's start page, you can change your desired homepage within ...

Why should I use Symbaloo?

Symbaloo is a visual bookmarking tool that makes it simple and fun to organize the best of the web. You have all your favorite websites at your fingertips. With an account, you can access your bookmarks from everywhere with any device and share your ...

How to use the Symbaloo bookmarker tool

The Symbaloo bookmarker tool is designed to allow you to create a tile and add it to your Symbaloo account while you are browsing the web. Without even having an open Symbaloo Webmix !!!! To learn how to use the Symbaloo bookmarker tool, please watch ...

Differentiating Webspaces: My Symbaloo vs. my PRO Webspace

Finding "My Symbaloo" On the left side of the page, click on the notebook icon (depicted below) to access your Webmix menu: Upon opening your Webmix menu, you will see all the Webmixes in your "My Symbaloo". Clicking on any of these will direct you ...