On the left side of the page, click on the notebook icon (depicted below) to access your webmix menu: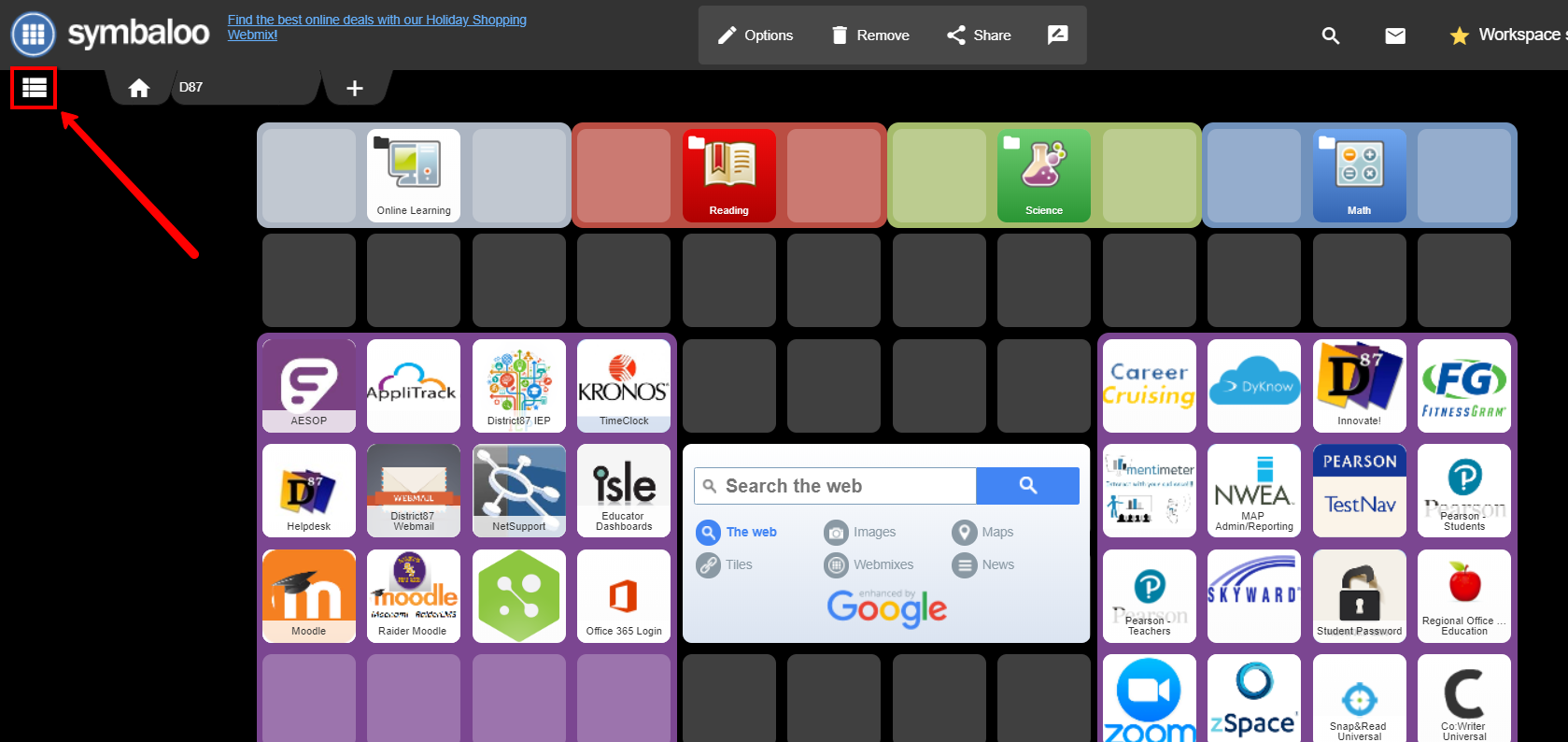 Upon opening your webmix menu, you will see a list of your workspaces along with the webmixes within each workspace. In the image below, you'll see the D87 webmix under the My Symbaloo workspace, while there are no webmixes published to the District87 PRO workspace.

My Symbaloo: The blue section at the top titled My Symbaloo shows the webmixes within your personal workspace. Here in your personal workspace is where you will be managing and editing all of your resources. You are only allowed to make changes to your webmixes under this space. You will NOT be able to make changes to any webmixes in your PRO workspace.

PRO Workspace: Your PRO workspace will appear below all of the webmixes in your My Symbaloo workspace. Your PRO workspace will appear next to a specific icon (Depicted as District87 in red below for this example). Your PRO workspace symbol will depend on the account type. You'll see a green icon for the teacher version, a yellow icon for the school version, and a red icon for the district version. Your workspace name will also vary as you will create a custom domain for your workspace upon signing up for Symbaloo PRO+ (i.e custom.symbaloo.com). The custom section before the ".symbaloo.com" section of the domain will appear as the title in the webmix menu on the left (District87 for this example).

Again, you CAN NOT make any changes to your webmixes when in your PRO workspace.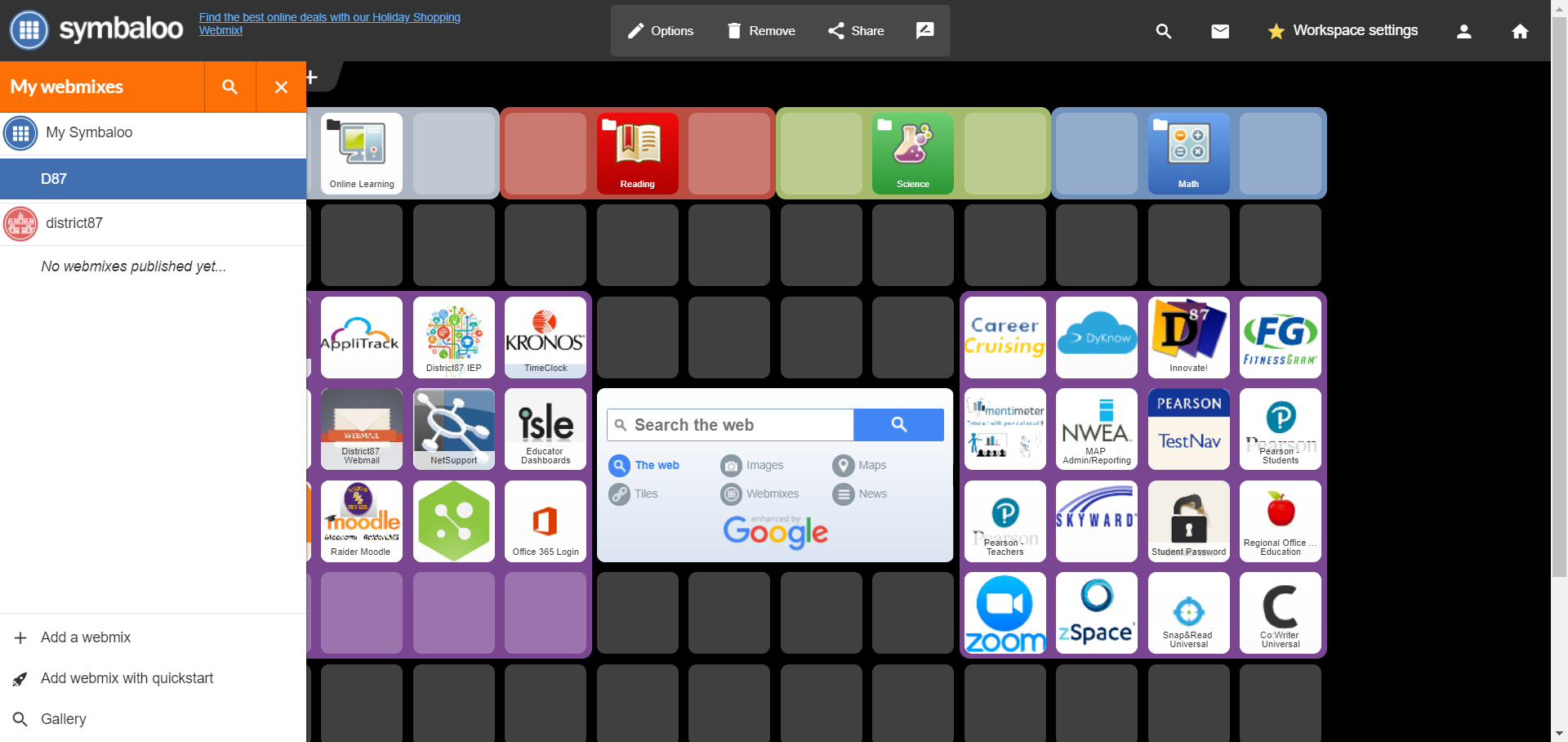 Tip: look for the OPTIONS, REMOVE, SHARE buttons at the top of the page above your webmixes to ensure you are in My Symbaloo before attempting to make any changes - shown in the image below

Tip: You'll notice you are in your PRO workspace when the options, remove, share buttons are missing from the top of the page and you see your custom domain in the browser address bar, such as custom.symbaloo.com.

Think of the PRO workspace as a sort of "kiosk mode" for your students to simply view and access their resources without being able to tamper with your resources.

Reminder: to make changes to any webmixes in your PRO workspace, YOU MUST edit and republish your changes from your My Symbaloo workspace.

To learn how to republish your changes to your workspace, please click
HERE
.
____________________________________________________________________________________________
Symbaloo hosts weekly webinars each Wednesday from 4pm-5pm EST (1pm-2pm PST) to help users get started!

We'll cover the possibilities of Symbaloo in the classroom along with how-to's to help you get the best out of Symbaloo! Don't miss out and register today!