Start by right clicking on the tile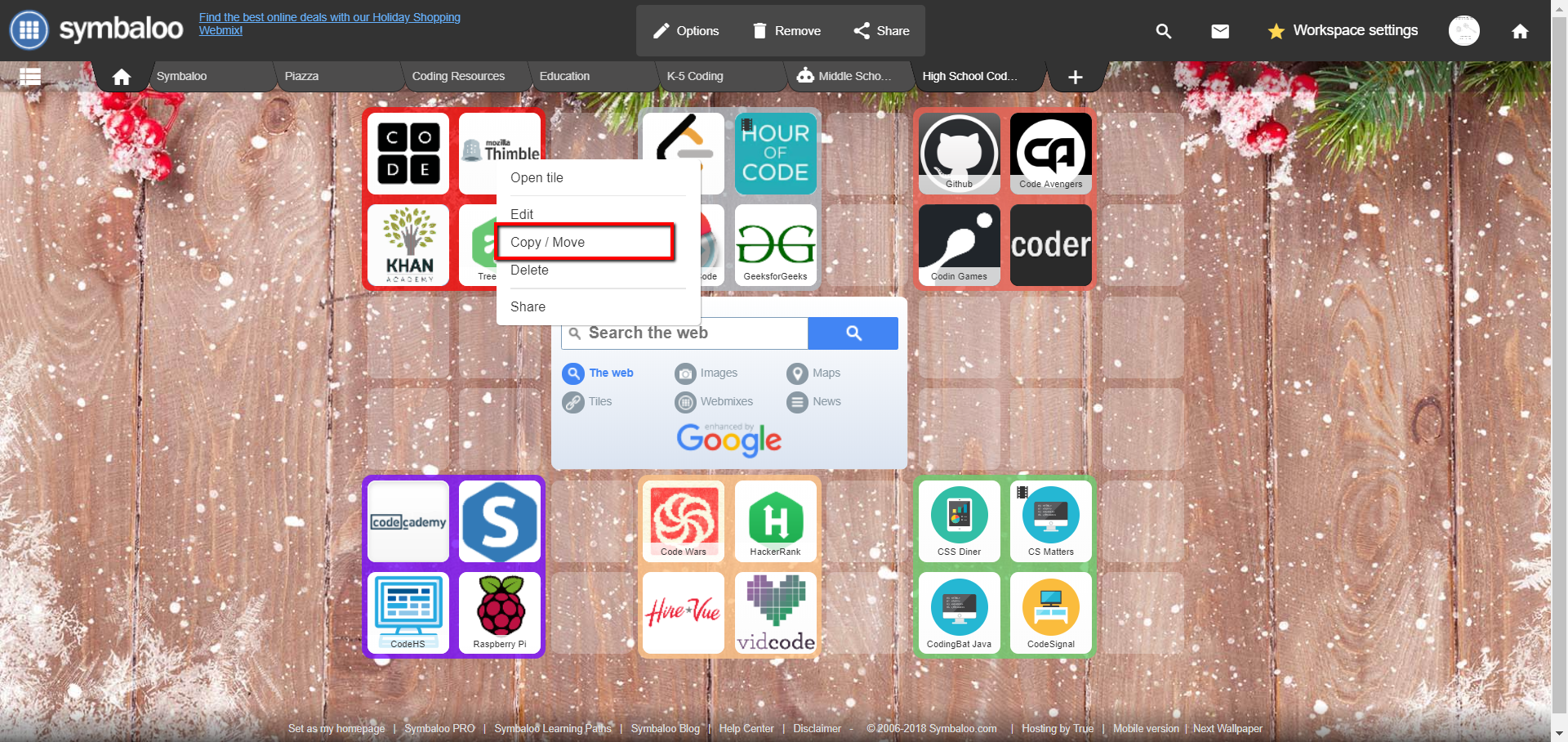 In the drop-down menu, click "Copy/Move"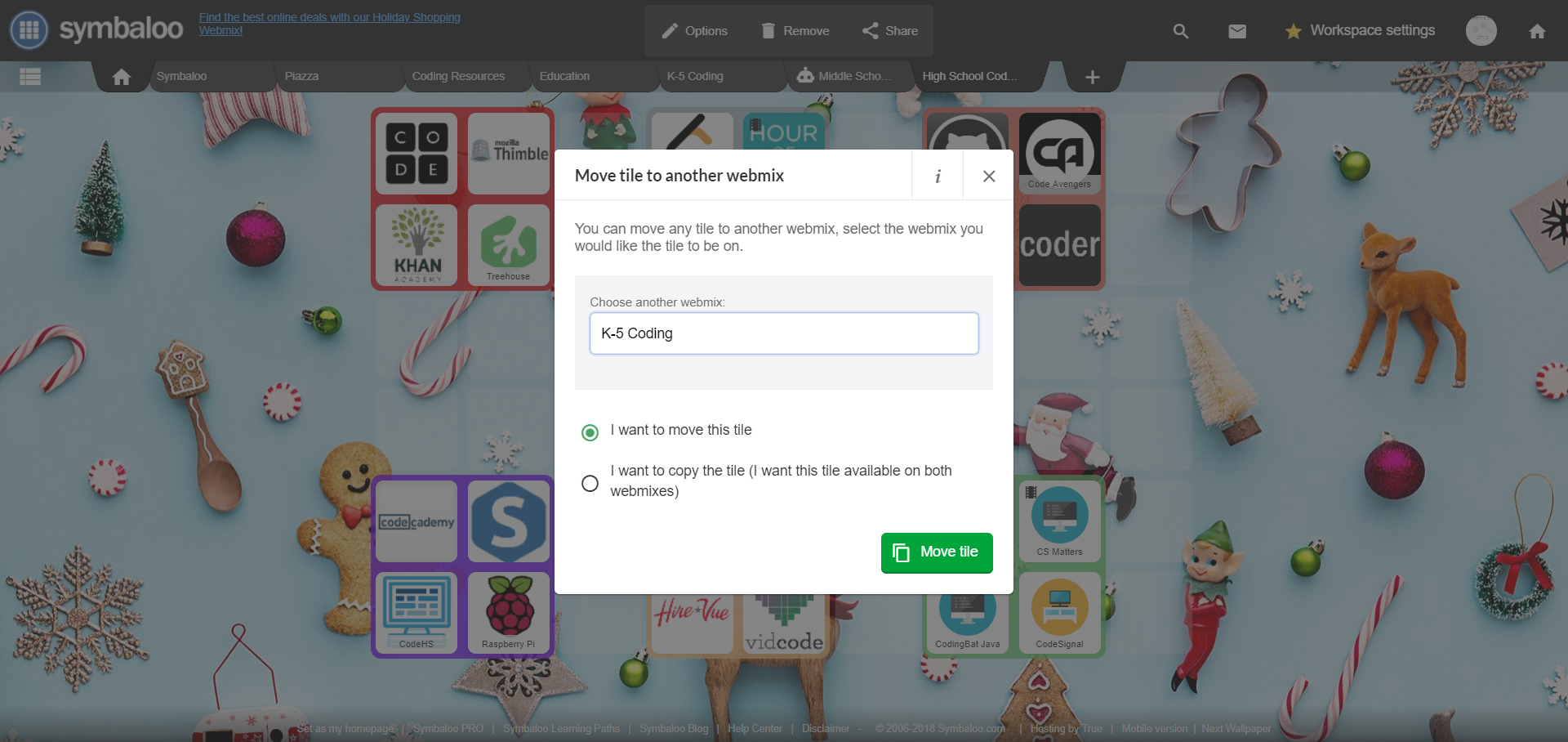 In the menu, depicted above, choose the destination webmix for the tile. Then choose if you would like to move the tile or copy the tile; you can do so by clicking on the circle next to the appropriate option.

Finally, click the green "move tile button"
Done! Your tile has now been moved/copied!