When you create a PRO account, you have a 30-day free trial period before you are sent a payment request. If you'd like to pay sooner, please email
with your domain URL and an invoice will be sent to your account.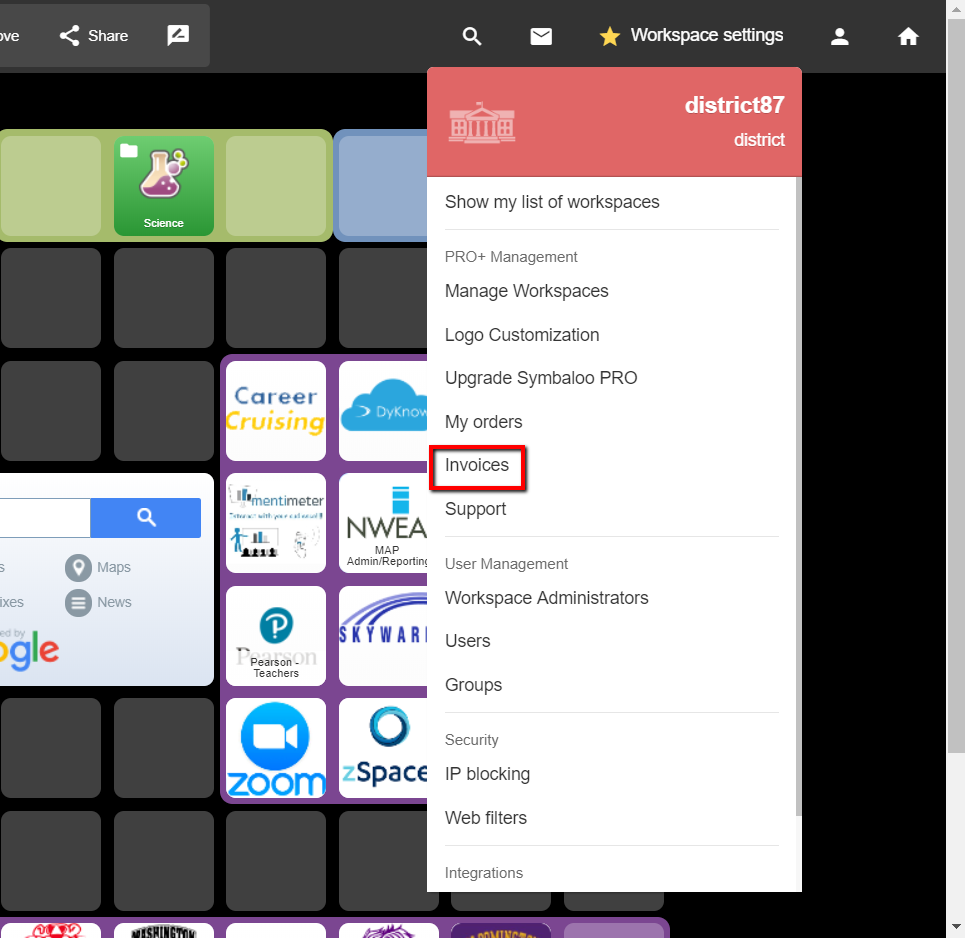 Please see your invoice for details when paying with a check. To extend your subscription immediately, please email a copy of the Purchase Order to
feedbacken@symbaloo.com
along with your PRO workspace domain and email.
If you need access to our W-9 information, please click
HERE
.


You will now be directed to the invoices page. To pay for an open invoice, please click the green "pay" button. See below for invoice page details: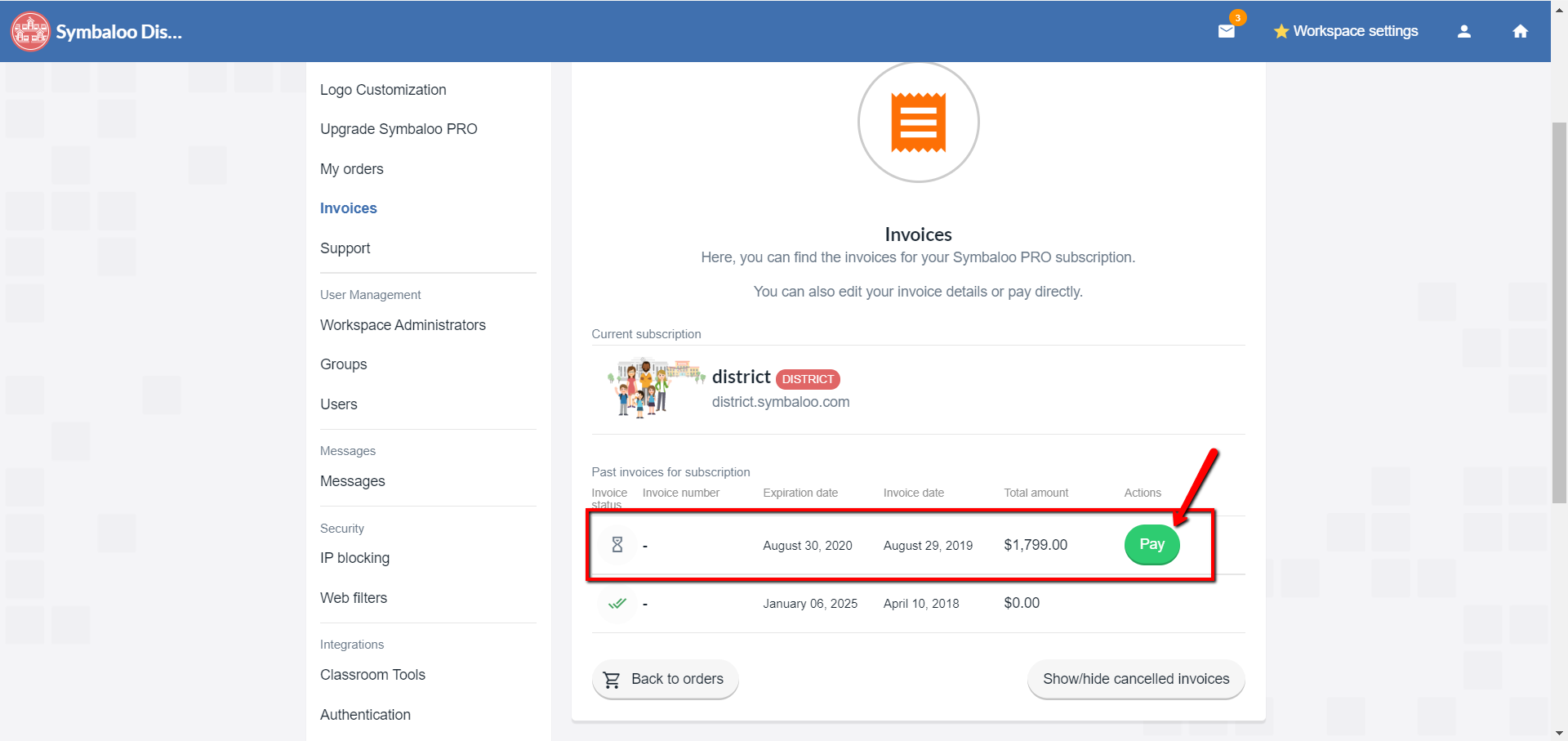 Please fill out the fields in the form below.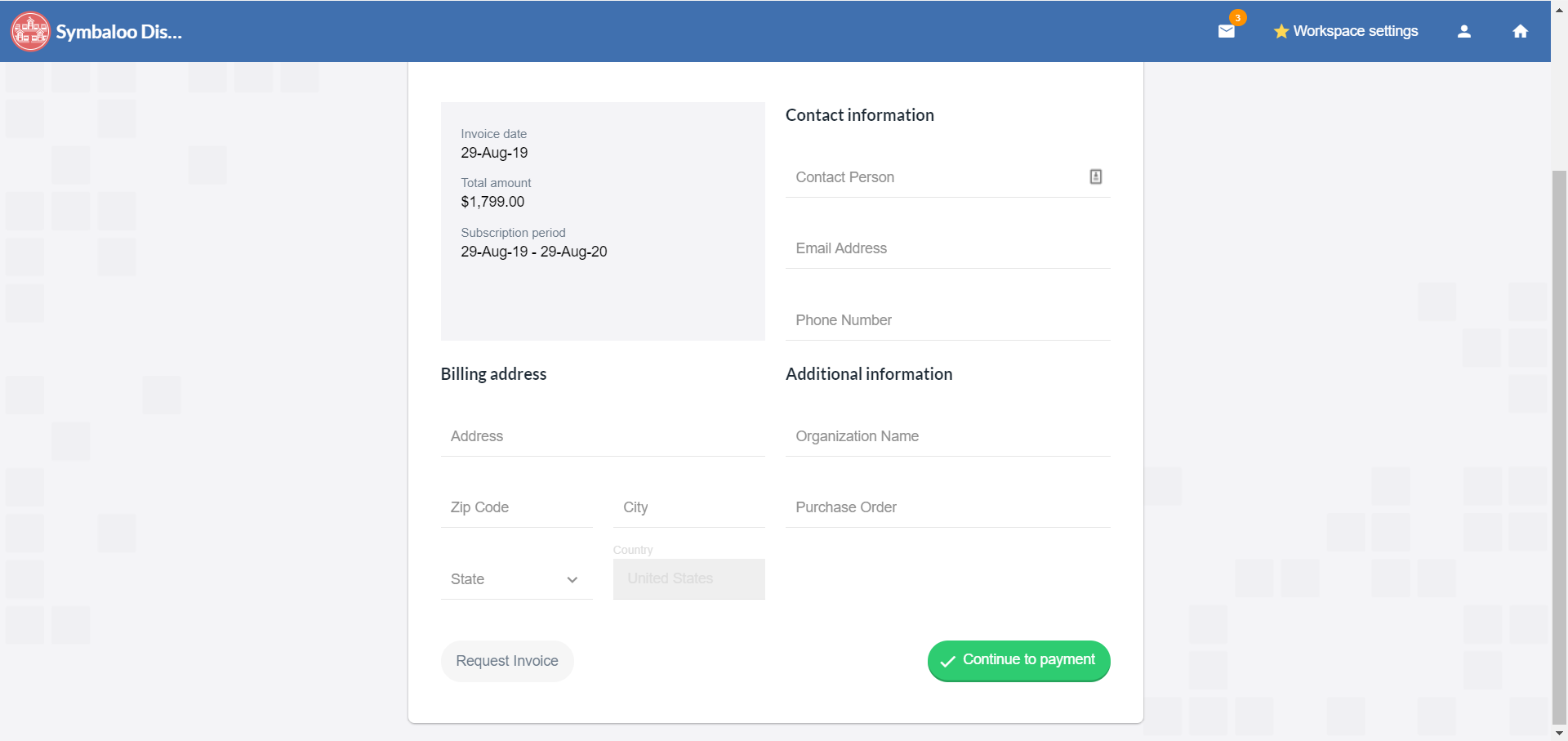 Finally, input credit card information and then click the "pay (amount)" button. That's it!

____________________________________________________________________________________________
Symbaloo hosts weekly webinars each Wednesday from 4pm-5pm EST (1pm-2pm PST) to help users get started!

We'll cover the possibilities of Symbaloo in the classroom along with how-to's to help you get the best out of Symbaloo! Don't miss out and register today!