I just created a PRO+ account, now what?
When you create a PRO account, you have a 30-day free trial period before you are sent a payment request. If you'd like to pay sooner, please email feedbackus@symbaloo.com with your domain URL and an invoice will be sent to your account.
I received a payment request, but how do I pay for my PRO+ account?

Please sign into your PRO+ account, and go to the invoice section of your dashboard. From there, you're able to pay for your subscription either online with a credit card or you can generate an invoice to pay with a check.

Please see your invoice for details when paying with a check. To extend your subscription immediately, please email a copy of the Purchase Order to feedbackus@symbaloo.com.
If you need access to our W-9 information, click
HERE
.

Please see below for details: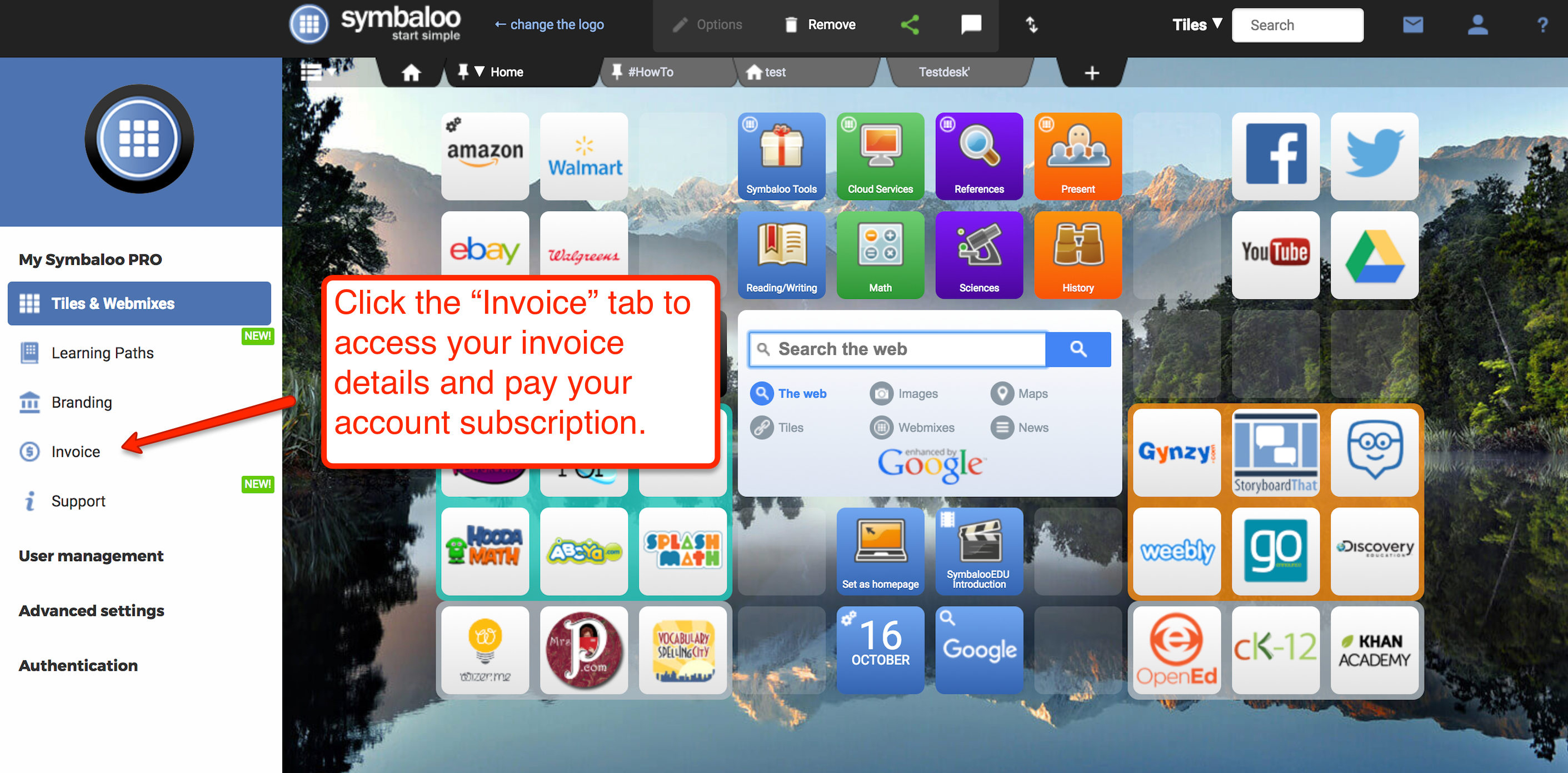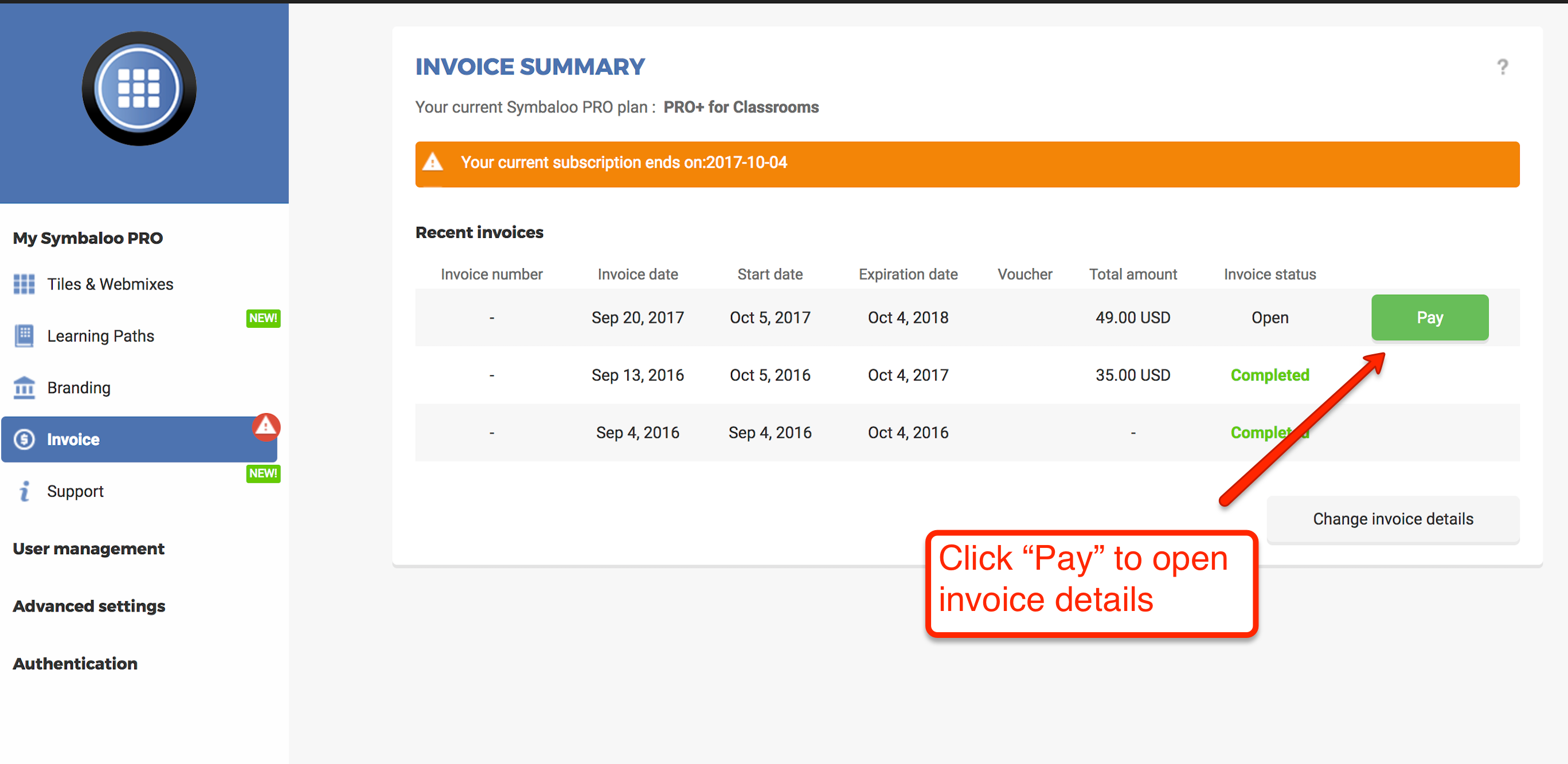 What Packages do you offer?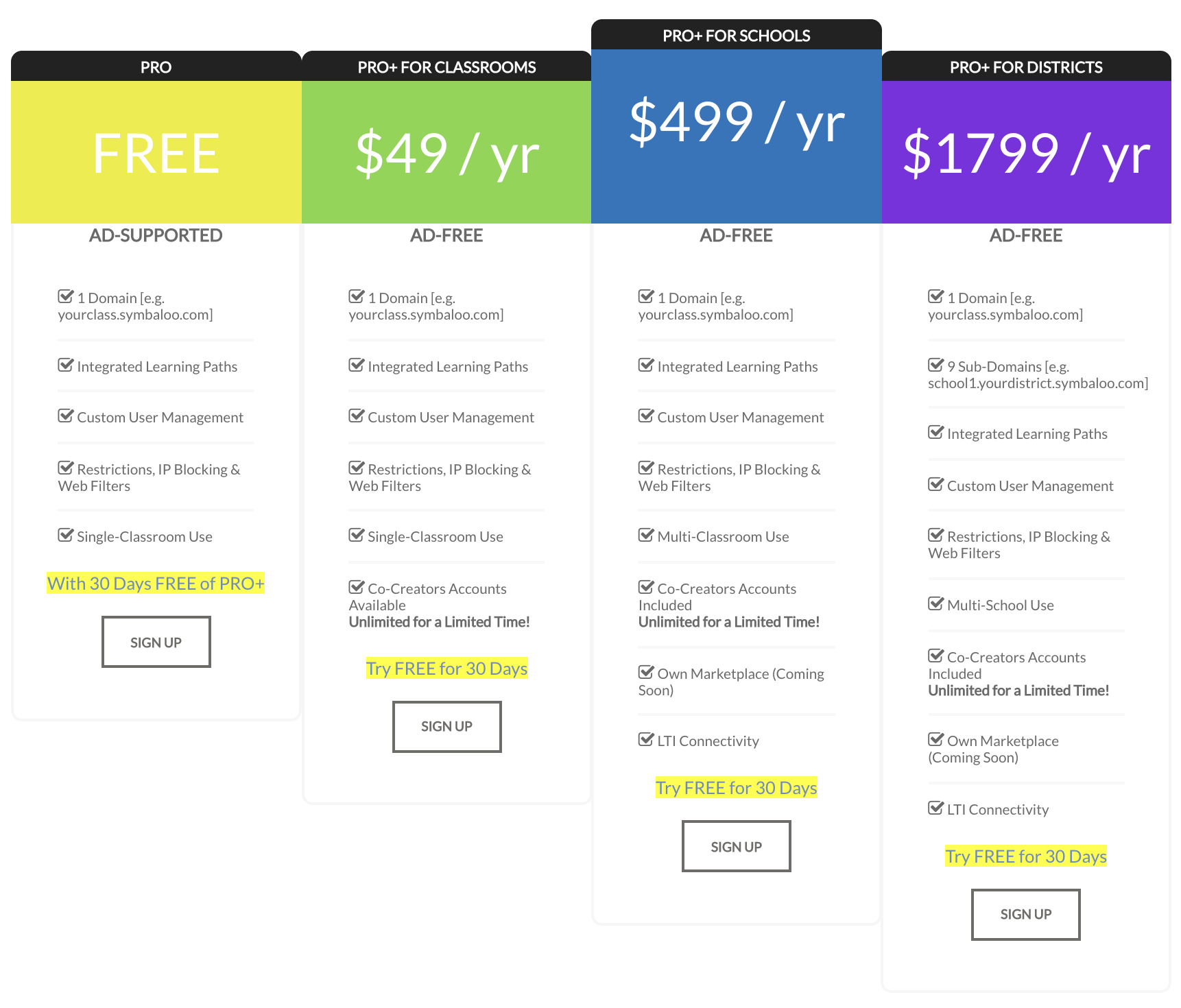 For details, please click
HERE
.