This sharing method is primarily for a regular Symbaloo account without a connected workspace. Though you are also able to share a webmix via this method on a PRO workspace, this article shows how to share an individual webmix.
To learn how to publish a webmix to a PRO workspace, please click here.
Step 1: Start by selecting the webmix you would like to share, then click the "share" button at the top center of your page: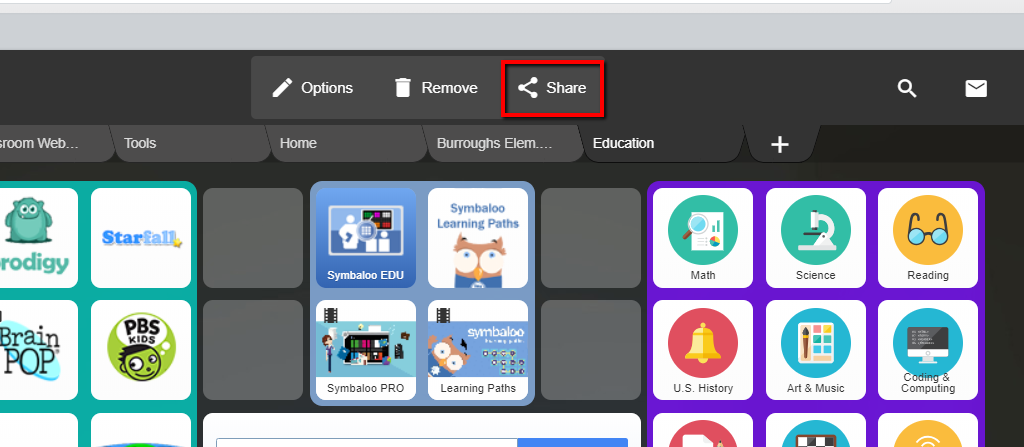 Step 2: You will see the "webmix share options" menu. Click "share this webmix"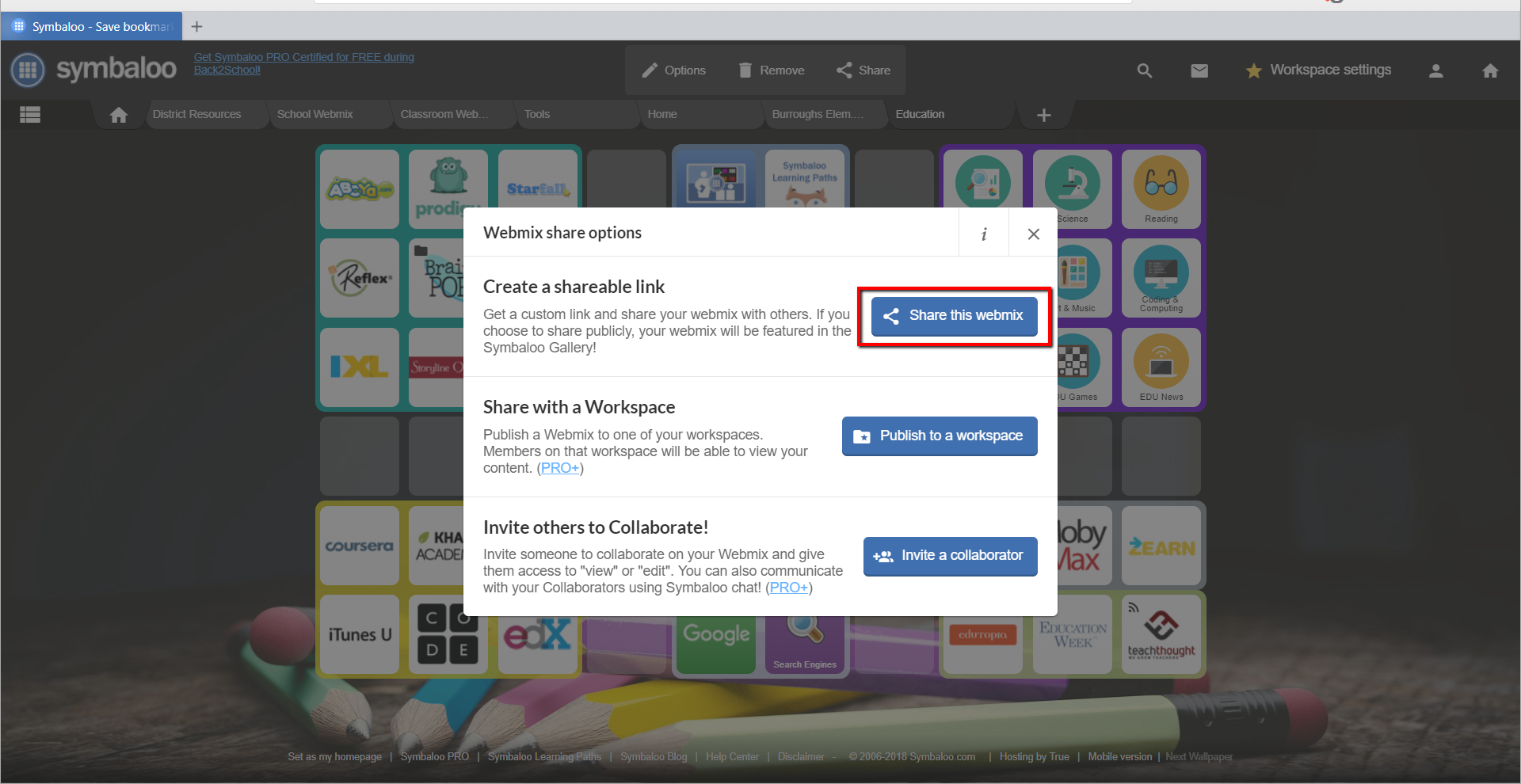 Step 3: choose whether you would like to share your webmix publicly or privately, then click the "share my webmix" button.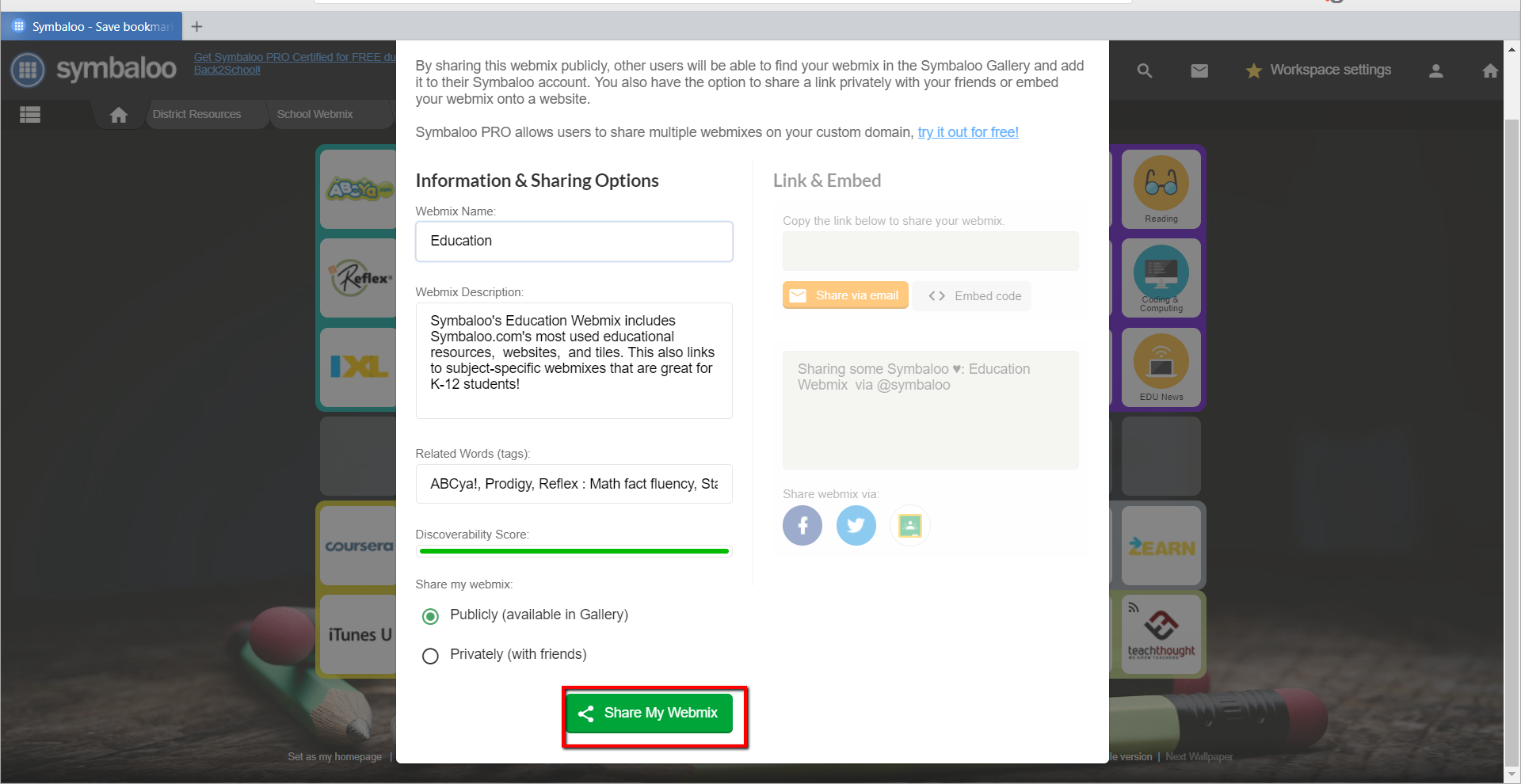 Your webmix is now shared! If you shared it publicly, it can now be found in the webmix gallery.

If you shared it privately, make sure to share the webmix link!

Pro tip: everytime you make a change to your webmix, re-publish it to ensure that your changes are pushed out to those whom you have shared the webmix with.
____________________________________________________________________________________________
Symbaloo hosts weekly webinars each Wednesday from 4pm-5pm EST (1pm-2pm PST) to help users get started!

We'll cover the possibilities of Symbaloo in the classroom along with how-to's to help you get the best out of Symbaloo! Don't miss out and register today!