Step 1: start by sharing your webmix (if you've done this, skip to step 4)
Step 2: you will be prompted with the "webmix share options" menu. Please click on the "share this webmix button"
Step 3: choose to share your webmix either publicly or privately, then click the "share my webmix" button.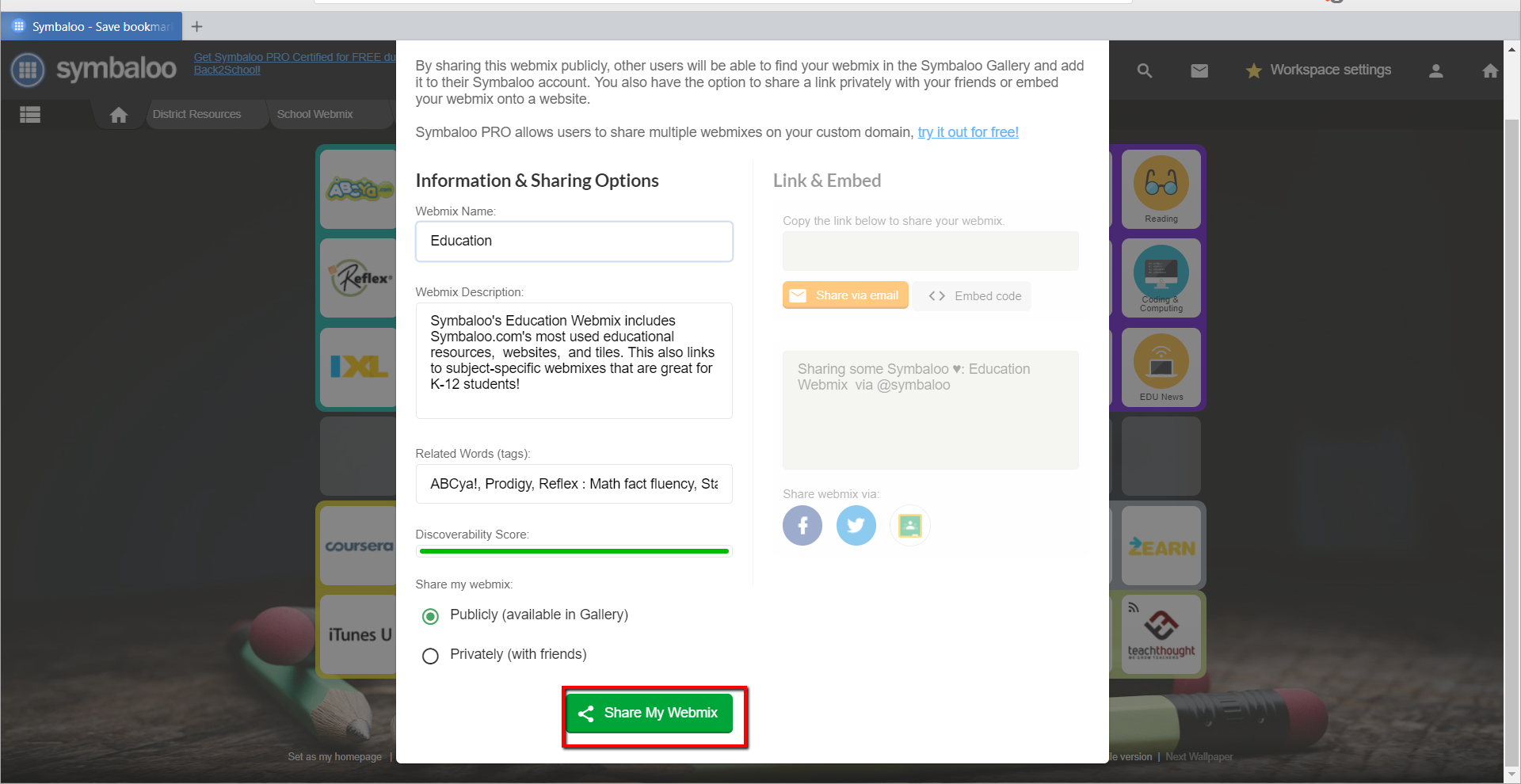 Step 4: In the "share webmix" menu, click "embed code"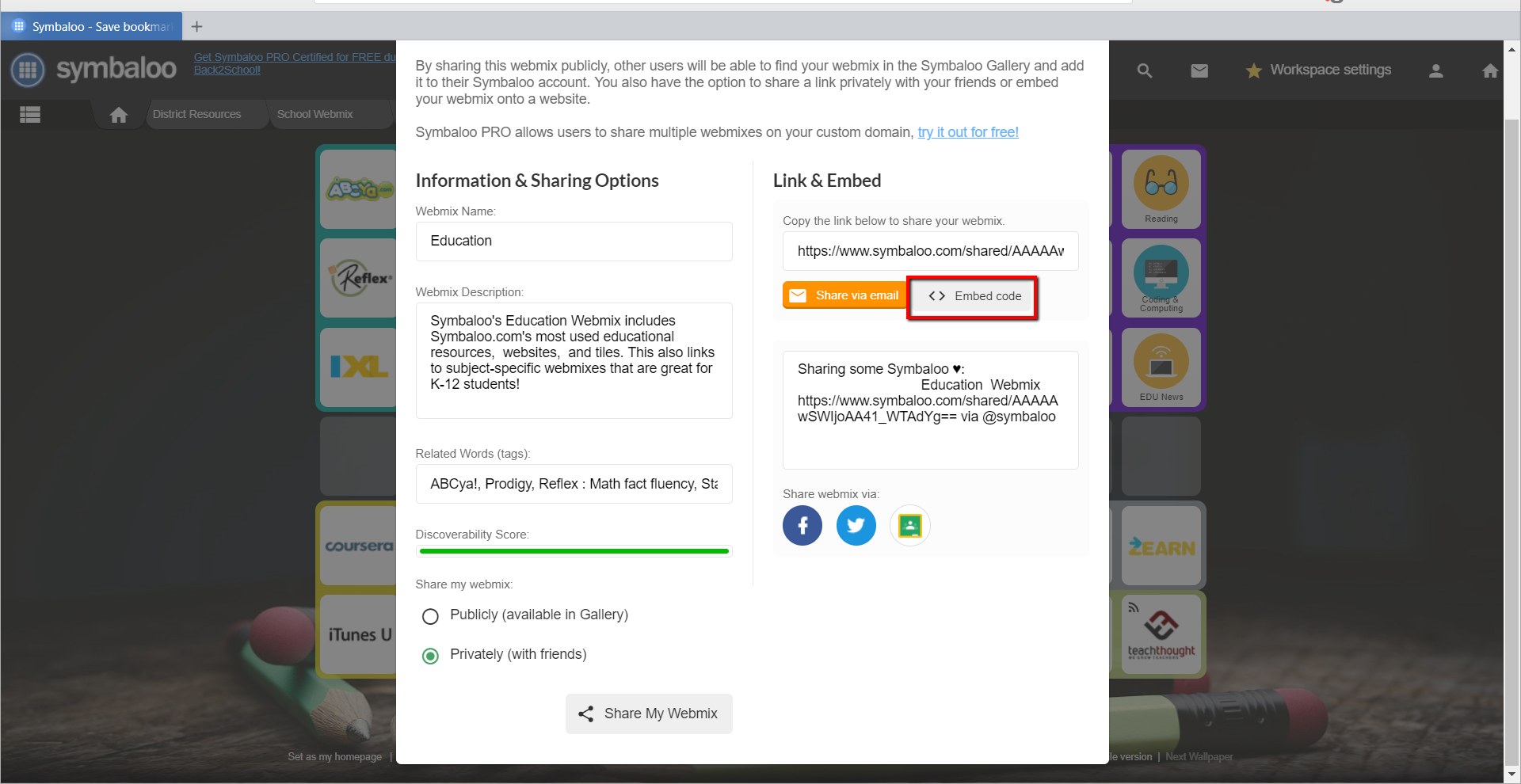 Step 5: You will then see the embed code for your webmix.

Step 6: Click the "use widget" button and you will then see a scrollable menu of widgets

Step 7: Choose your preferred widget and then re-publish your webmix to save your changes on your website.