How to delete your Symbaloo account
First, begin by clicking the small person icon on the top right of the page. You will see the dropdown menu depicted below appear. Please click on preferences.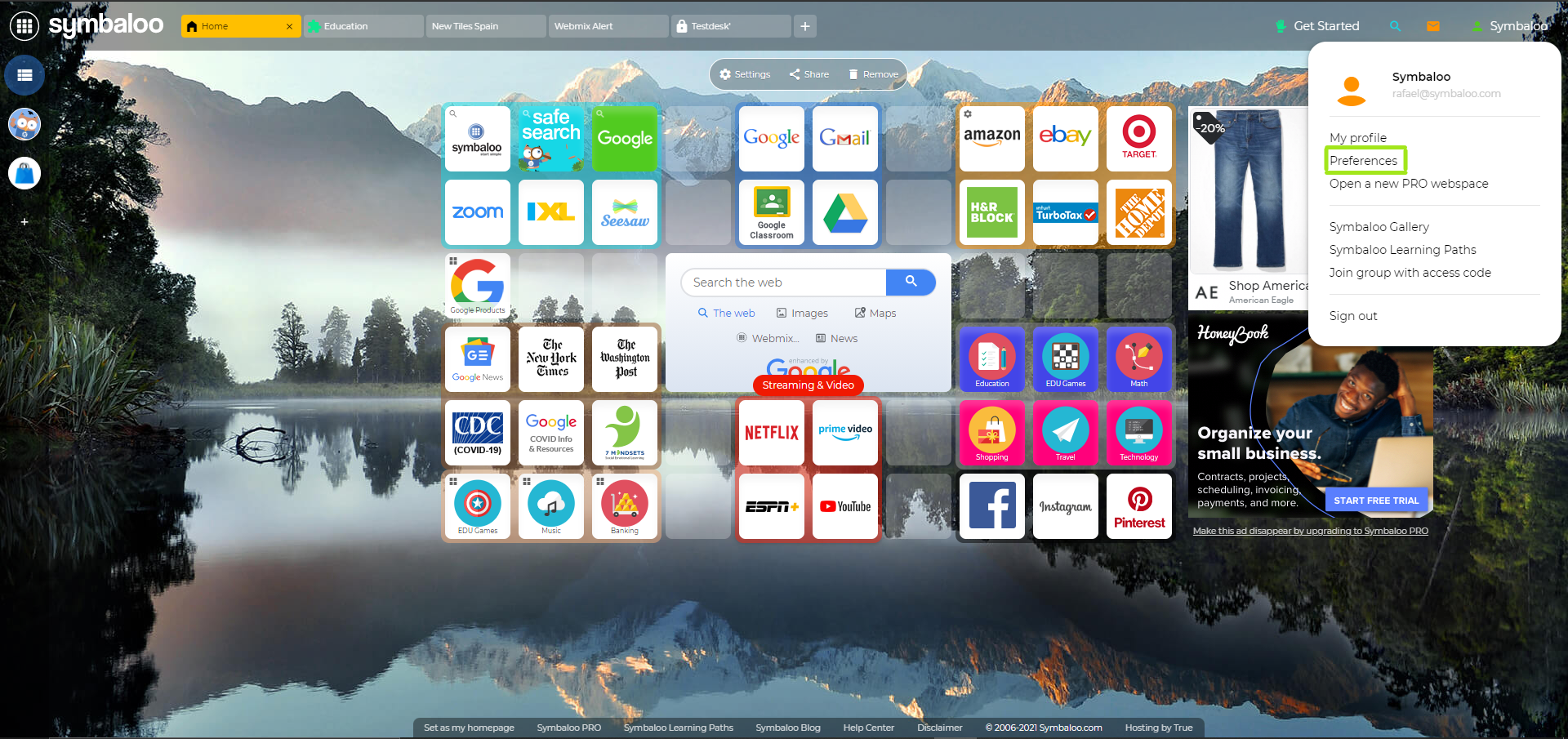 You should now see the preferences page. Near the bottom, please click on the "Remove my account" button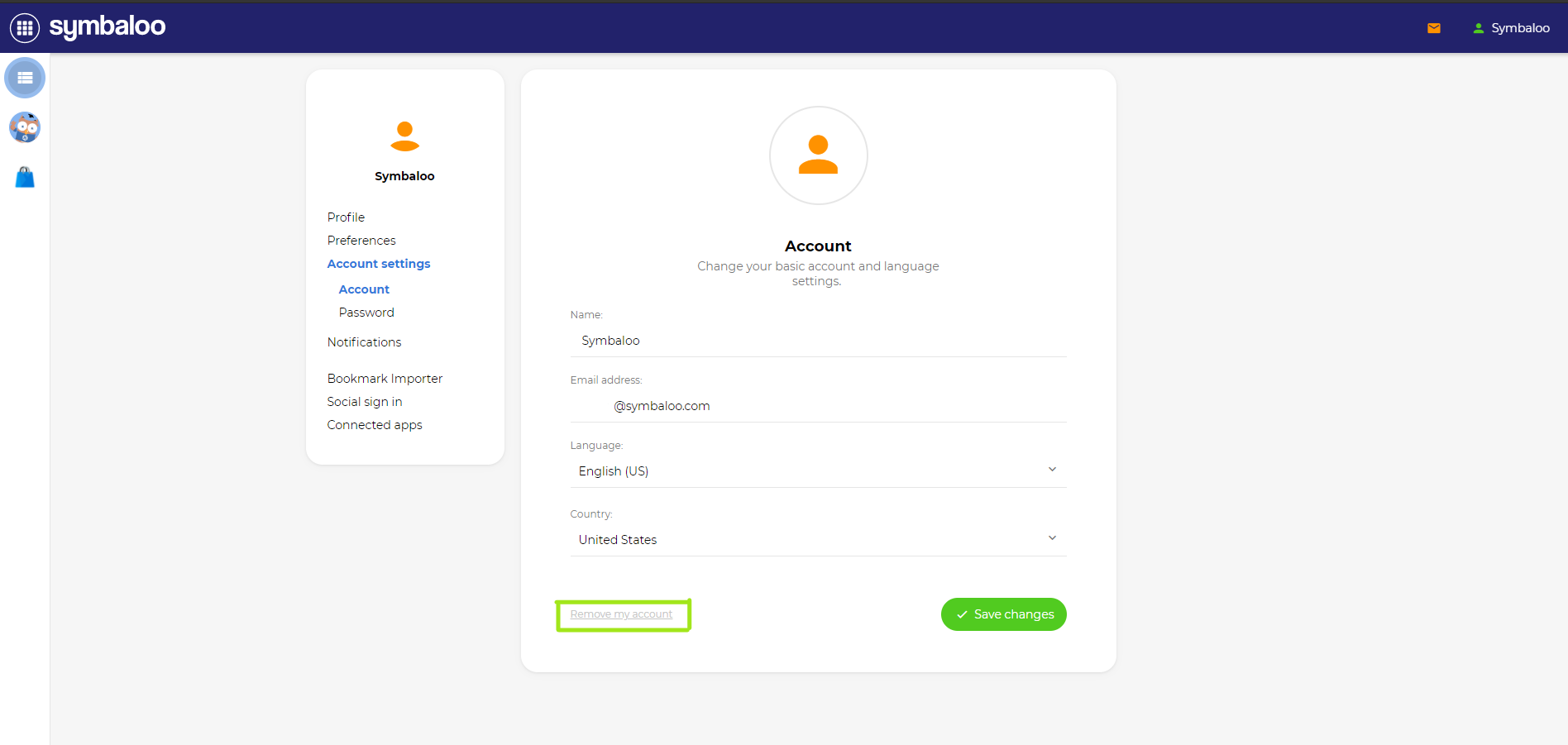 Finally, you will be asked to enter your password. Once you have done so, please click the red "Remove my account" button.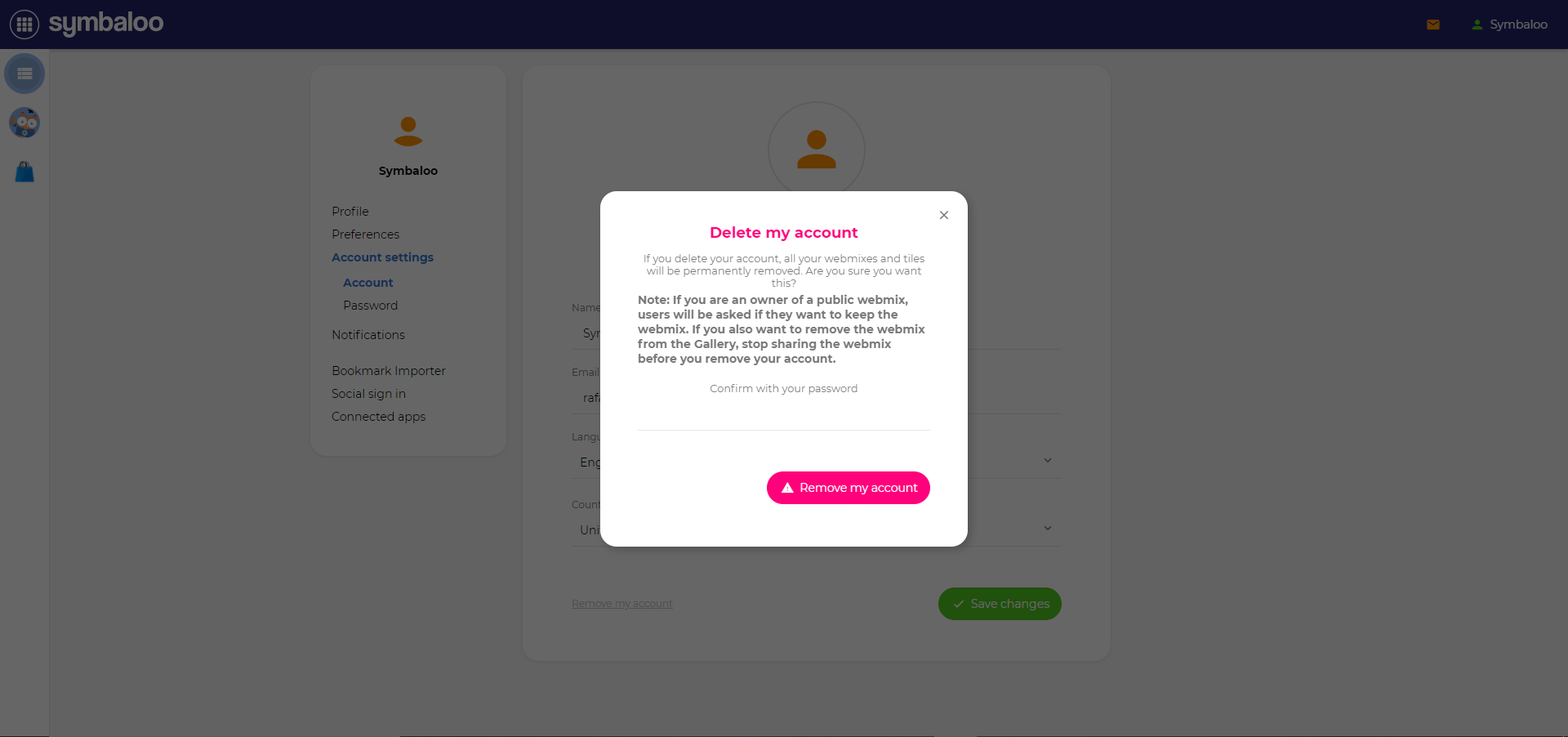 That's it! You will now be redirected to the general Symbaloo webmix and your account has been deleted.

Related Articles

Symbaloo vs. Symbaloo PRO

Symbaloo offers two free options: a regular personal account and a Symbaloo PRO (ad-supported) workspace. A regular personal account allows you to create and manage an unlimited number of webmixes and tiles. With the regular version, you'll be able ...

Delete my Symbaloo account

If you wish to delete your Symbaloo account, please know the the action is permanent and CAN NOT be undone. To remove your account, please follow the steps below: 1. Sign into your Symbaloo account 2. Click your user icon at the top right of your ...

What are the differences between the Symbaloo PRO subscriptions?

Symbaloo PRO Sponsored - Free for all educators and supported by advertisements from sponsors. Users are automatically assigned their own workspace domain. Symbaloo PRO for Teachers ($49/yr) - Ad-free, includes a custom workspace domain, and unlocks ...

Differentiating Workspaces: My Symbaloo vs. my PRO Workspace

Finding "My Symbaloo" On the left side of the page, click on the notebook icon (depicted below) to access your webmix menu: Upon opening your webmix menu, you will see all the webmixes in your "My Symbaloo". Clicking on any of these will direct you ...

Unable to register for Symbaloo

If you are unable to create a Symbaloo account, there may be several reasons why. Please try the following below: - Try using a different email address. - Make sure your passwords are identical. - Make sure to agree and check the Symbaloo terms ...